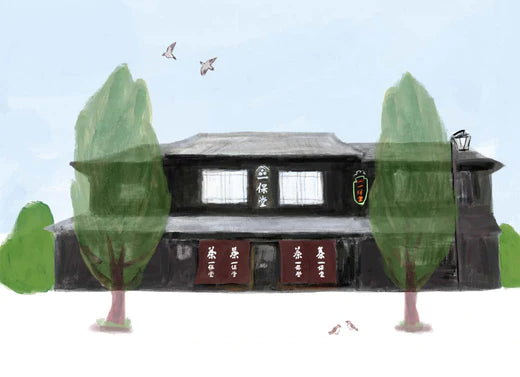 Announcement: Product Lineup Changes
Starting today, we have streamlined our selection on the Global Online Shop by removing various sizes and packages of items. We carefully made this decision based on the sales of each item, and we are aiming to improve our operations and the consistency of our service.
We know that many customers have grown fond of each of these removed items,and we sincerely apologize to these customers for making their preferred shapes and sizes no longer available.
To suggest suitable alternatives, we have listed other sizes for each item below. If you require any assistance in choosing a different size or tea, please do not hesitate to
contact us
.
Category
Tea Name
Discontinued
Jun. 1st
Alternative
Matcha,
Uji-Shimizu
Shoin-no-mukashi
Shoin-no-mukashi
20g Can
Seiun 40g Can
(Same blend as Shoin)
Horai-no-mukashi
Horai-no-mukashi
20g Can
Sayaka-no-mukashi 40g Can
(Same blend as Horai)
Uji-Shimizu

150g Bag, Sticks

400g Bag

Gyokuro
Tenka-ichi

Small Can, Large Can

50g Bag,
Medium Can (180g)
Ippoen

Small Can, Large Can

50g Bag,
Medium Can (180g)
Kanro

Small Can, Large Can

50g Bag,
Medium Can (180g)
Rimpo

Small Can, Large Can

50g Bag,
Medium Can (180g)
Kakurei

Small Can

Medium Can (180g)

Tekiro

Small Can, Large Can

50g Bag,
Medium Can (150g)
Sencha
Kaboku

Small Can, Large Can

80g Bag,
Medium Can (155g)
Kumpu

Small Can, Large Can

80g Bag,
Medium Can (150g)
Hosen

Small Can, Large Can

80g Bag,
Medium Can (150g)
Shoike-no-o

Small Can, Large Can

80g Bag,
Medium Can (155g)
Nichigetsu

Large Can

80g Bag,
Medium Can (160g)
Bancha
Gokujo Hojicha
Medium Can,
Large Can,
Extra-Large Can
100g Bag,
200g Bag
Genmaicha
Medium Can,
Large Can
100g Bag,
200g Bag
Kuki Hojicha

100g Bag

200g Bag

Wakayanagi

100g Bag

200g Bag

Mugicha
One-Pot Teabag
Extra-Large Can
(10g x 36 bags)

10g x 18 bags

One-Cup Teabag
Gyokuro

2g x 12 bags

2g x 25 bags

Sencha

2g x 12 bags

2g x 25 bags

Hojicha

2g x 12 bags

2g x 25 bags