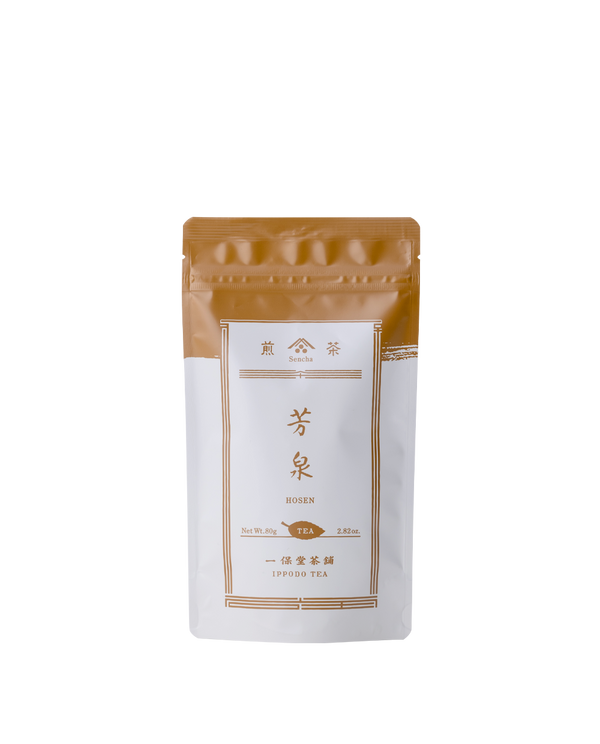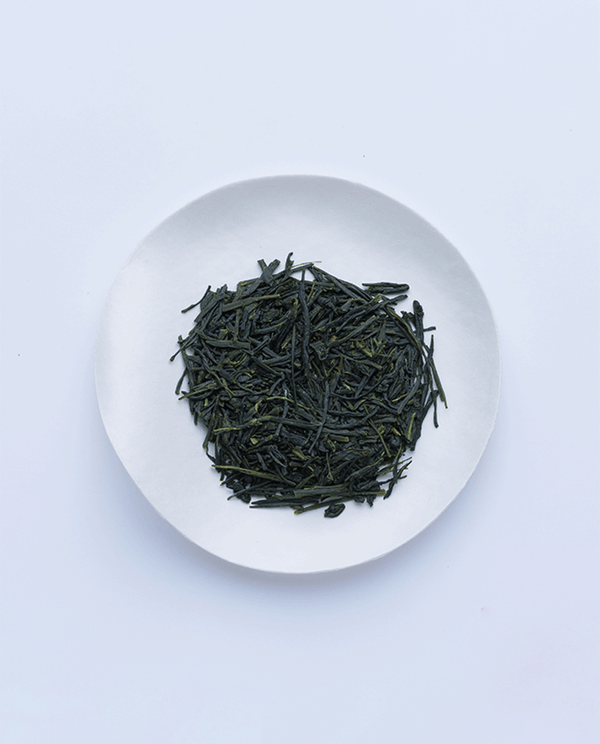 How does it taste?
A wonderful balance of sweetness and astringency that brings an inadvertent smile to your lips. This brand is ideal for newcomers to Ippodo sencha.
How/when to enjoy it?
During breaks at work or when taking time to rest when you're a little tired. It'll perk you up for another push onwards.
What to enjoy it with?
It goes well with the firm kind of yokan (red bean jelly) as well as the soft kind, mizuyokan, that melts in your mouth.
How do Ippodo staff enjoy it?
The first tea Ippodo brings out is always Hosen. With Hosen, you can be sure that it will taste good.
Strength

Light/easy to drink

Rich/satisfying

Taste

Fragrance
How to Prepare
A new experience from every cup. The different flavour that you get each time you prepare sencha makes drinking sencha a profound experience.
1 Use 10g of leaves (2 tablespoons)
2 Add 210ml of hot water (80°C)
3 Serve 60 seconds after beginning to pour the hot water.
Specs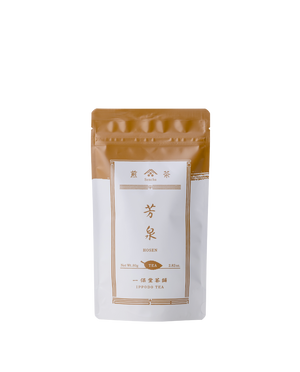 Hosen 80g Bag
Size of Package : W12.0 x D3.5 x H21.5 cm
Net Weight : 80grams.
Per Serving (1 pot) : 10grams
Ingredients : Green tea(Japan)
Shelf Life : 180 days
About gift wrapping