Ippodo's origins date back three centuries to the year 1717, when Rihei Watanabe established a shop called Omiya to sell tea and ceramics. In 1846, the shop was renamed Ippodo, which literally means "preserve one." The name came from Prince Yamashina, who enjoyed Ippodo tea and wanted the shop to preserve one tradition: providing high quality tea. Ippodo continues to adapt as times change, but has remained devoted to high quality Japanese tea ever since.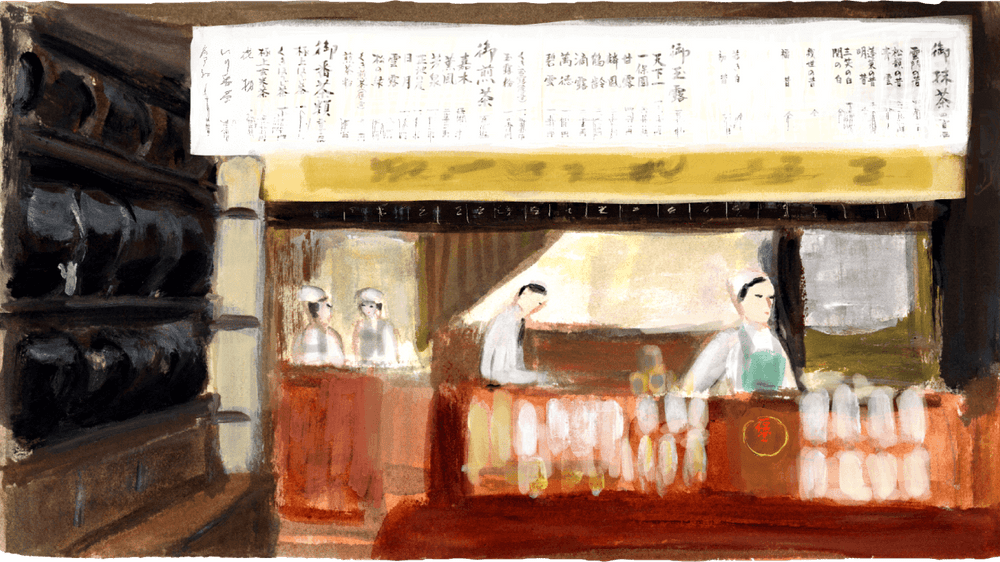 Shops
Japanese tea does more than simply quench your thirst. It can calm you and restore a sense of peace. Taking a break to prepare and enjoy Japanese tea by yourself or with a friend may seem trivial, but it makes your everyday life richer and more fulfilling. Japanese tea is at its best when bought in small amounts and consumed soon after opening. To give as many customers as possible the opportunity to obtain high quality tea at a convenient location, Ippodo tea is now available at over one hundred stores throughout Japan.
Tearoom
An invitation to have tea together can sound like music to the ears. Suggesting "time for tea" works well in all sorts of situations—for a refreshing change of pace, or to just chat or catch up with old friends. It's a time to rest and unwind while enjoying properly brewed Japanese tea. Come and savor this special time at our tearoom at the main store in Kyoto or our Tokyo Marunouchi Store.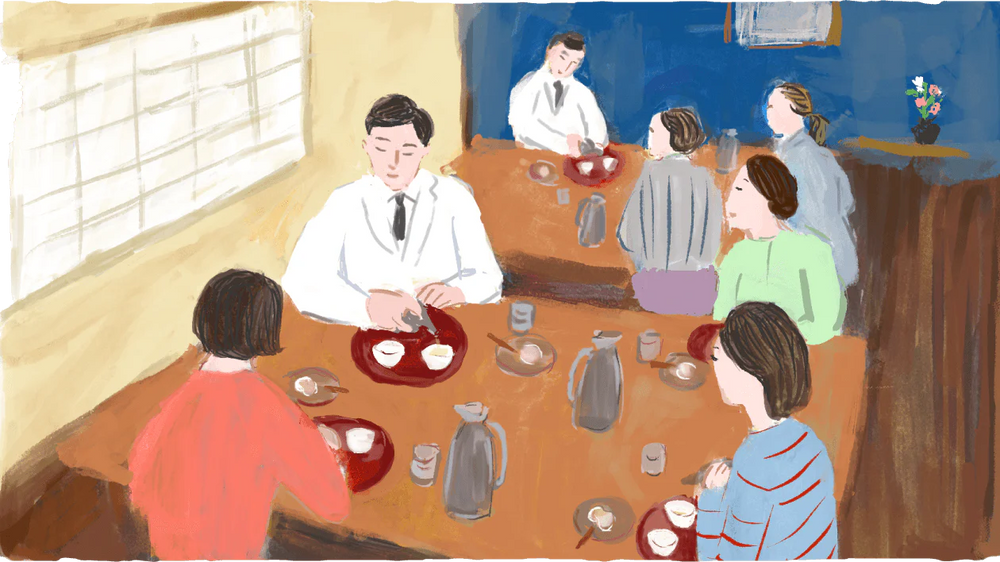 Classrooms
Even one slight change to how Japanese tea is prepared can alter the way it tastes. Workshops held every month teach the appeal and allure of Japanese tea. Learn the basics of how to prepare it, as well as various ways to incorporate Japanese tea into your life.
Company profile
Company name

Ippodo Tea Co., Ltd.

Founded

1717

Incorporated

April 1982

President

Masakazu Watanabe

Head Office

52 Tokiwagi-cho, Nakagyo-ku, Kyoto 604-0915 Google Maps
Tel: +81-75-211-3421
Fax: +81-75-241-0153

Capital

10 million yen

Business

Processing, manufacture and sale of premium Japanese green tea from Kyoto.

Locations

Kyoto (Head Office) Google Maps
Tokyo (Tokyo Office) Google Maps
New York (Ippodo Tea, New York) *Temporarily Closed Sep. 2022

Main customers

Department stores throughout Japan