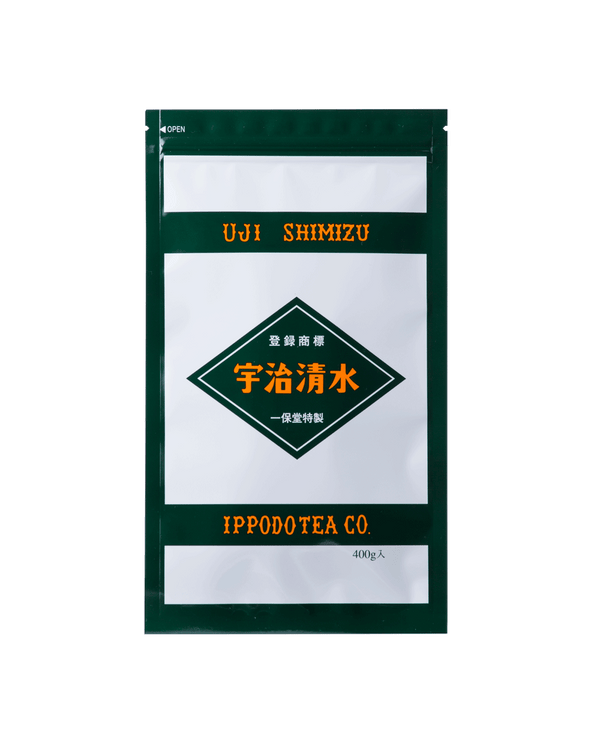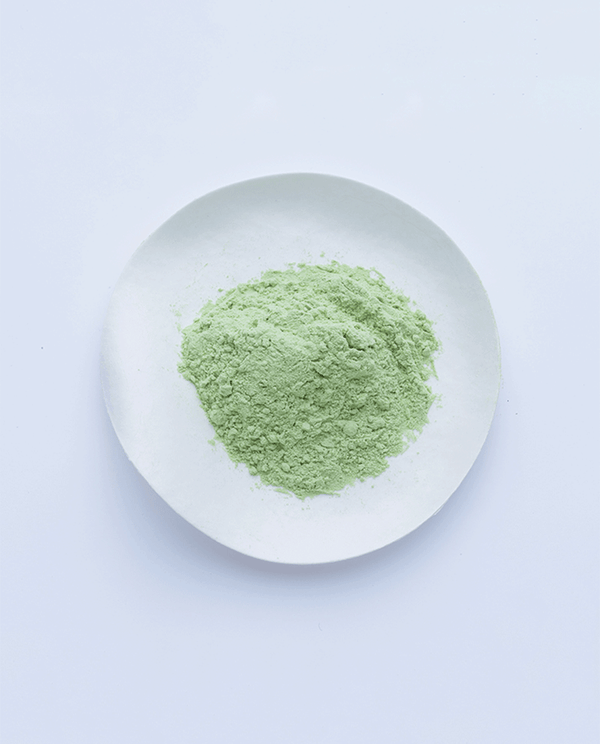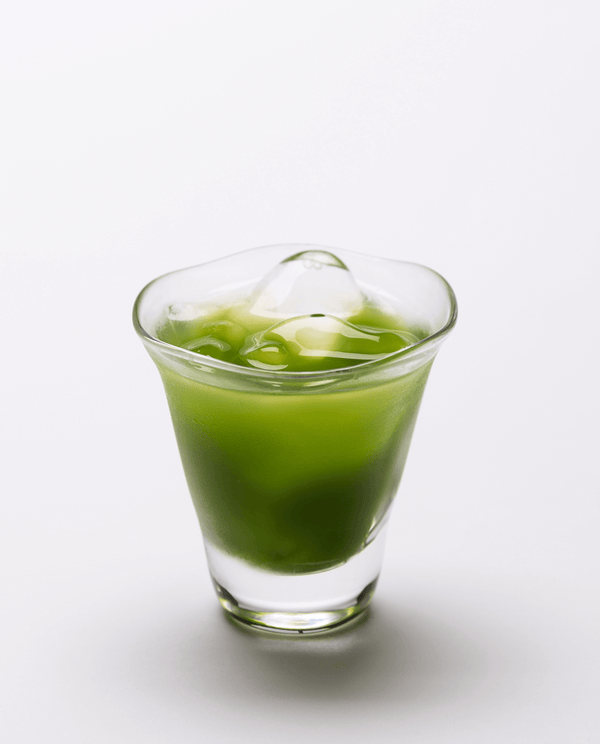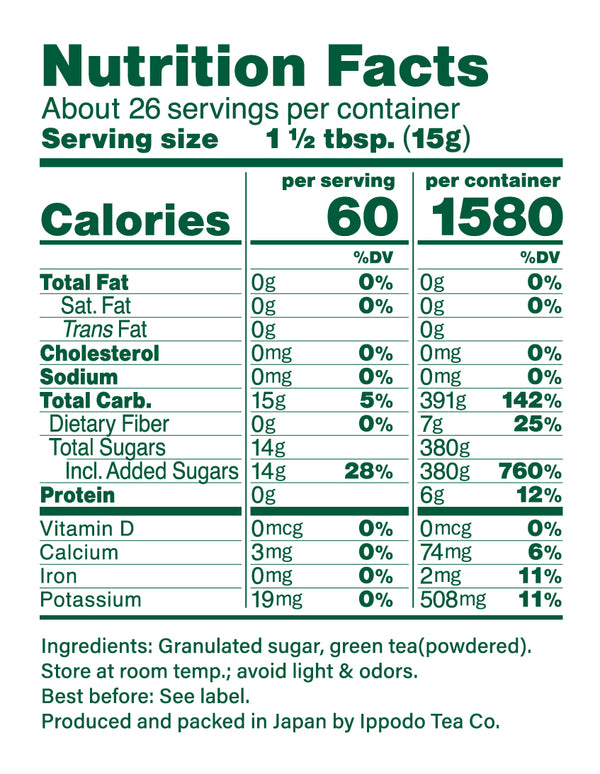 How does it taste?
The simple and refreshing taste of matcha sweetened with sugar.
How/when to enjoy it?
Mix it with chilled water in summer and hot milk in winter. Have it when you want something a little sweet.
What to enjoy it with?
Sprinkle it over shaved ice (kakigori) to enjoy 'matcha shaved ice.' Or use it in place of sugar when making pancakes to give them a bit of a matcha-like colour.
How do Ippodo staff enjoy it?
Give it as a present to families with children. One family was so pleased because their children finally started drinking milk when they mixed it with Uji-Shimizu.
Strength

Light/easy to drink

Rich/satisfying

Taste

Fragrance
How to Prepare
Uji-Shimizu
Mix with either milk or water. The matcha tones down the aroma of milk. For a more distinctive matcha aroma and flavour, mix with hot or cold water instead of milk.
Specs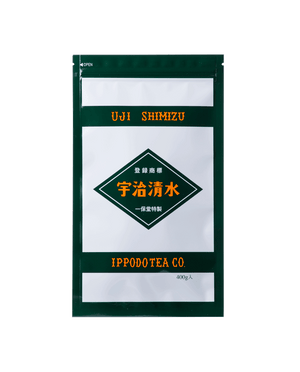 Uji-Shimizu 400g Bag
Size of Package : W15.0 x H26.0 cm
Net Weight : 400 grams
Ingredients : Granulated sugar
Shelf Life : Green tea (Japan)
About gift wrapping