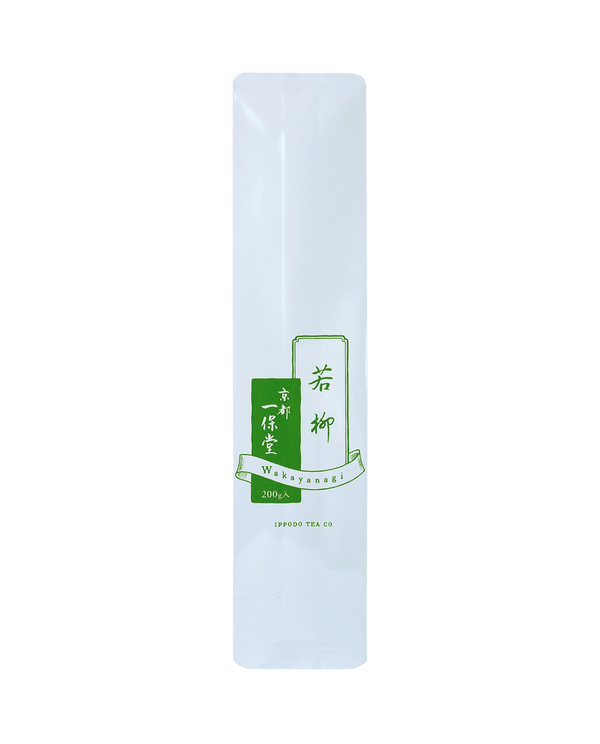 How does it taste?
A light, refreshing taste with a pleasant sharpness that you can keep on drinking.
How/when to enjoy it?
Drink it to stay hydrated when you don't feel like just drinking water.
What to enjoy it with?
Shogayaki (pork fried with ginger and soy sauce).
How do Ippodo staff enjoy it?
Prepare it on the strong side with boiling hot water, then cool it down with ice for a cool refreshing drink to take the place of beer.
Strength

Light/easy to drink

Rich/satisfying

Taste

Fragrance
How to Prepare
Aroma helps you to relax. To be sure of getting the full aroma, use hot water that is boiling vigorously.
1 Use 10g of leaves (2 tablespoons)
2 Add 240ml of hot water (100°C)
3 Serve 30 seconds after beginning to pour the hot water.
Specs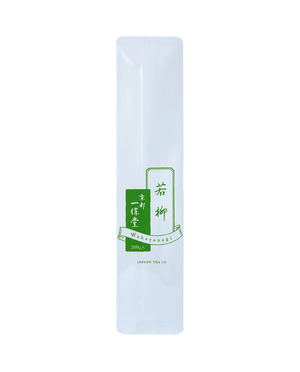 Wakayanagi 200g Bag
Size of Package : W7.0 x D5.2 x H31.0 cm
Net Weight : 200grams.
Per Serving (1 pot) : 10grams
Ingredients : Green tea(Japan)
Shelf Life : 180 days
About gift wrapping