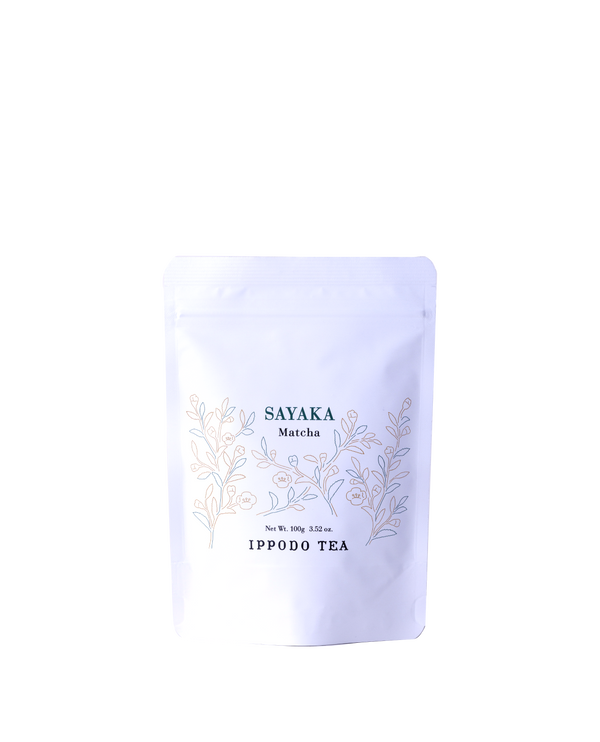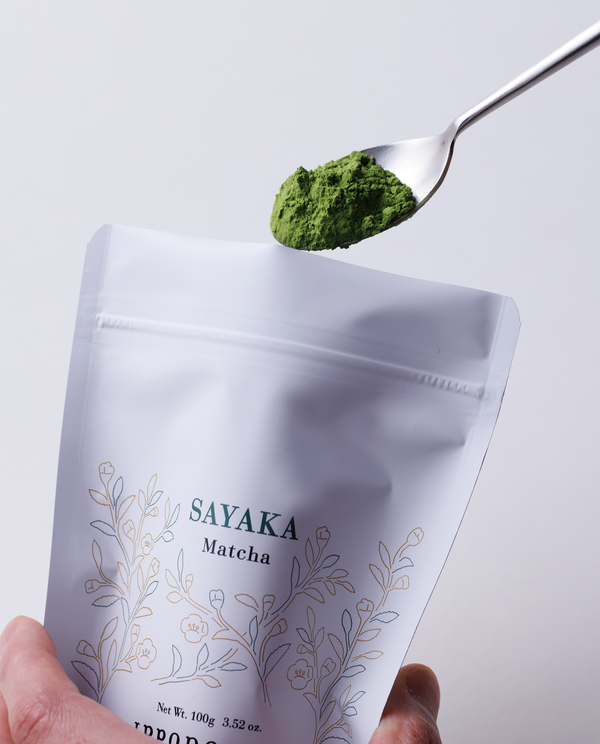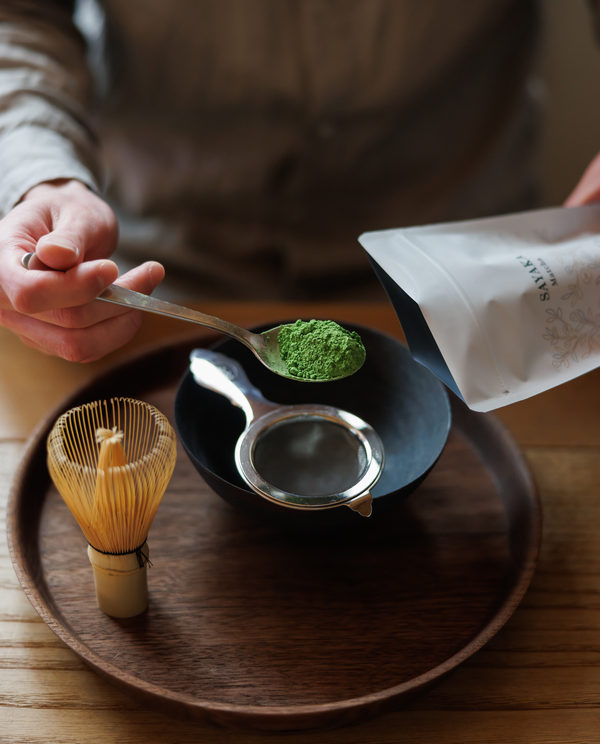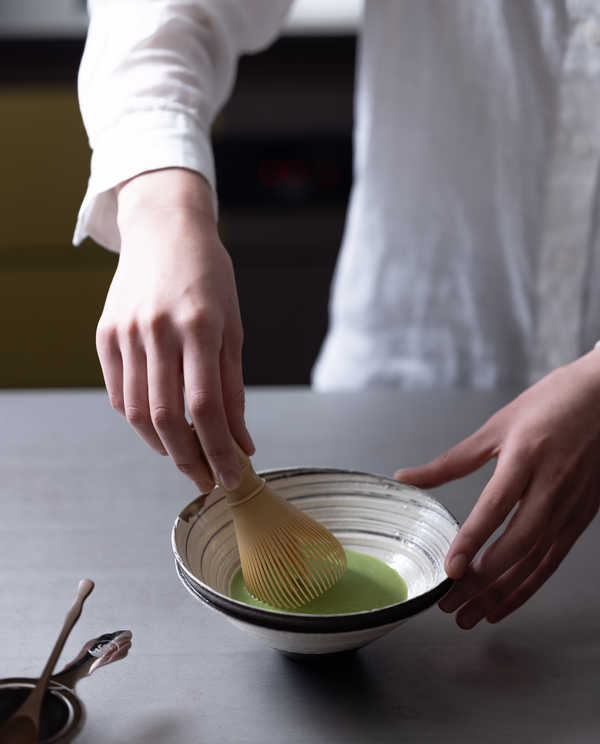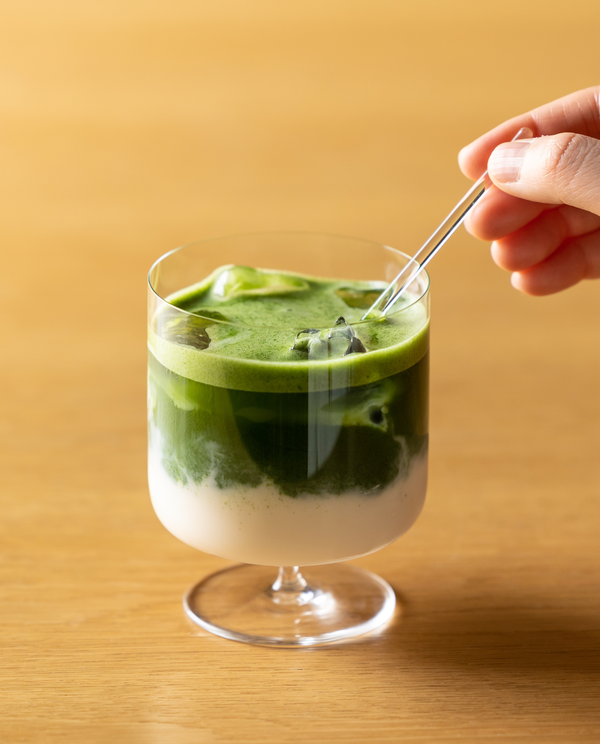 A handy, large package for fully savouring matcha on a daily basis.
This 100g bag has a sealable closure, a wide opening for easy scooping, and a simple open-and-use design. Choose this size for convenient everyday matcha use, and for preparing a lot of matcha at once for a group.
How does it taste?
A refined taste with just the right amount of richness. Each sip includes complex flavours, such as the slight bitterness of spring vegetables.
How/when to enjoy it?
It's great for waking you up in the morning, or for drinking espresso-style after a meal, prepared on the thick side. It's also good for keeping you sharp and focused.
What to enjoy it with?
Bitter chocolate or candied orange peels.
How do Ippodo staff enjoy it?
I bring it out when I invite friends over and want to do my very best to entertain them. Preparing it using the Tea Bowl with Serving Spout to make three servings at once, I offer it as a welcome drink, or mix it with milk to serve as matcha latte. That alone makes for a special teatime.
Strength

Light/easy to drink

Rich/satisfying

Taste

Fragrance
How to Prepare
Basic usucha (matcha)
1 Sift 2g of matcha (1.5 heaped tea ladles or 1 level teaspoon)
2 Add 60ml of hot water (80°C)
3 Whisk vigorously for 15 seconds
Preparing the usucha quickly is the secret to enjoying the full fragrance.
Basic koicha (matcha)
1 Sift 4g of matcha (3 heaped tea ladles or 2 level teaspoons)
2 Add 30ml of hot water (80°C)
3 Mix slowly with a whisk for 15 seconds
Specs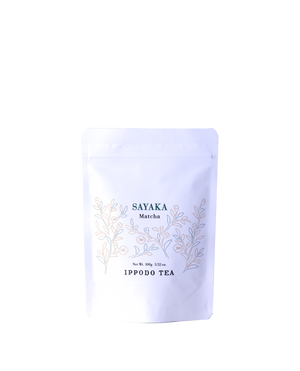 Sayaka-no-mukashi 100g Bag
Size of Package : W12 x D3.4 x H17 cm
Net Weight : 100 grams
Per Serving : 2 grams (usucha) 4 grams (koicha)
Ingredients : Green tea (Japan)
Shelf Life : 180 days
About gift wrapping