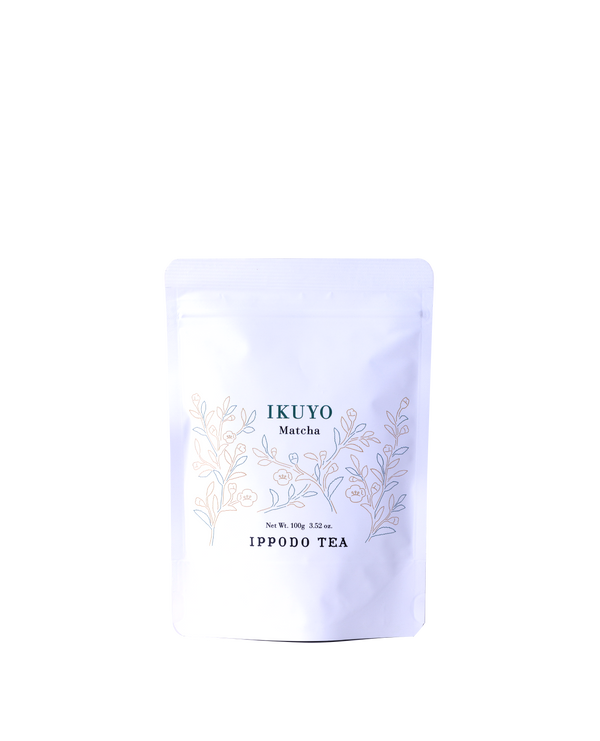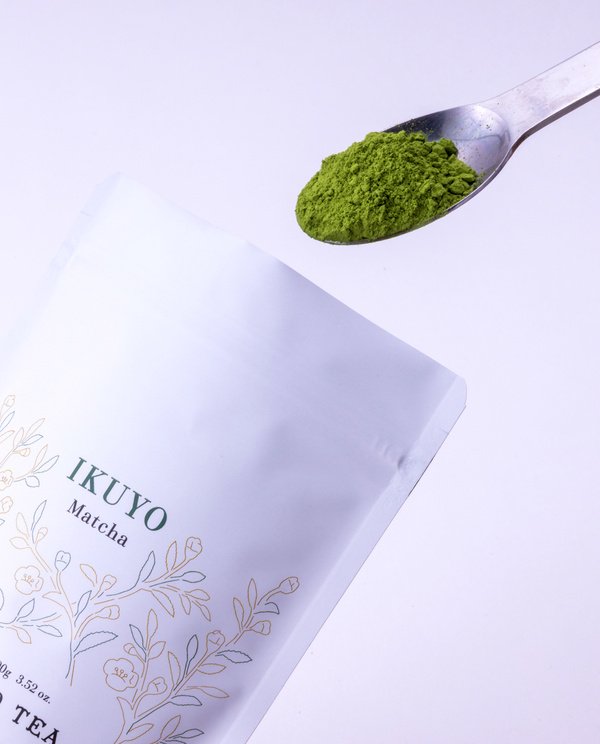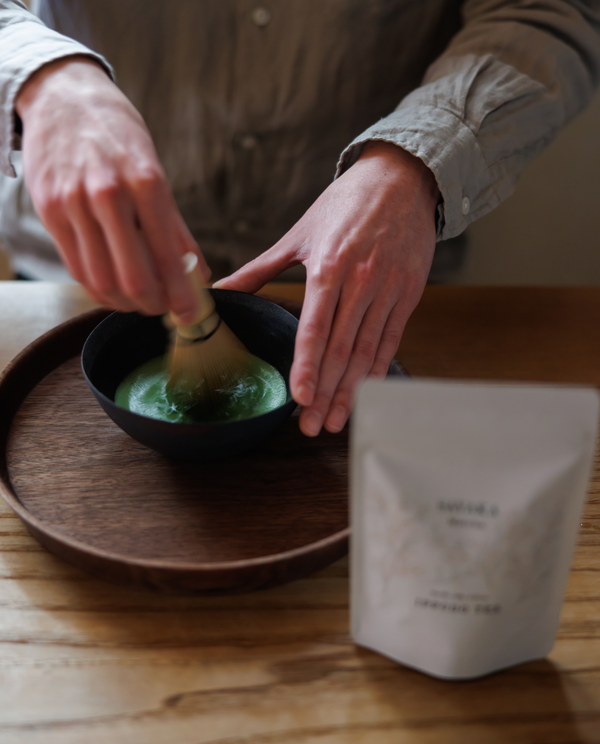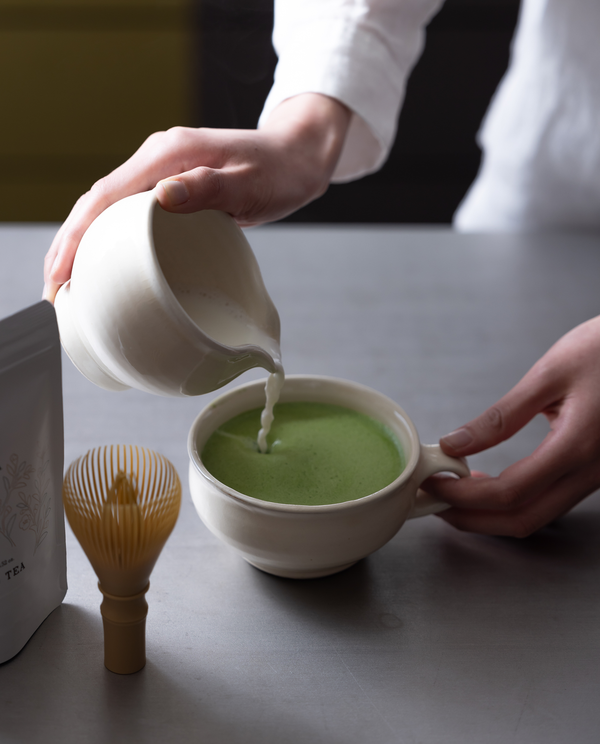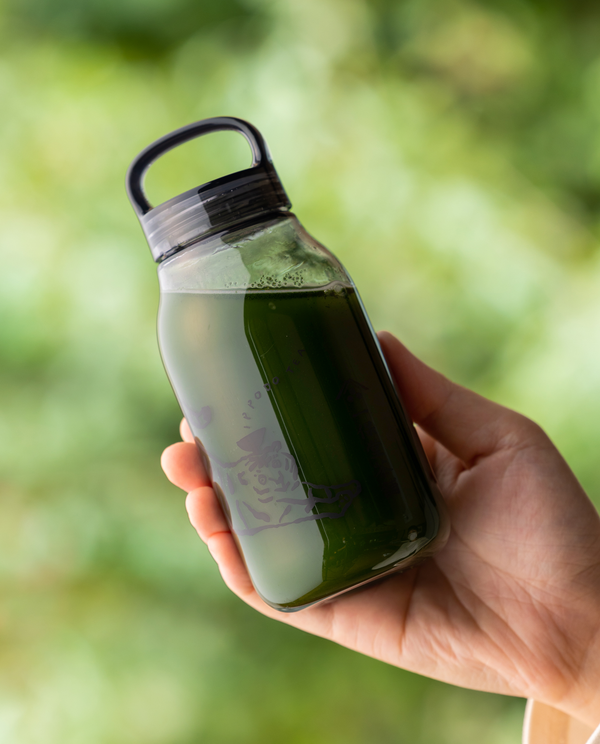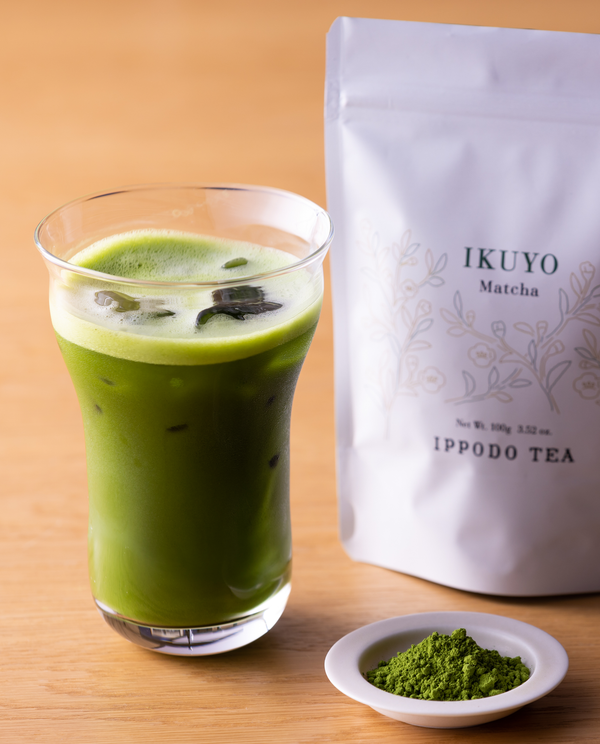 This handy, large package allows you to make matcha part of your life, a casual choice for drinking any day.
This 100g bag has a sealable closure, a wide opening for easy scooping, and a simple open-and-use design. Choose this size for convenient everyday matcha use, and for preparing a lot of matcha at once for a group.
How does it taste?
A very easy-to-drink taste that goes well with anything. Ideal for newcomers to matcha.
How/when to enjoy it?
It's great for waking you up in the morning, or as a Japanese tea you can carry around with you, easily prepared by just putting matcha and water in your travel flask. That way, you can take a sip of matcha and feel refreshed any time you want when you're outside, working at the office, or just taking a stroll in the park.
What to enjoy it with?
A large, sweet donut or American muffin.
How do Ippodo staff enjoy it?
We always keep it on hand in the kitchen so that it's ready whenever we want. Depending on how we feel, we like preparing it, for example, with chilled water, mixing it with hot milk for a cup of matcha latte, or sprinkling it onto yogurt.
Strength

Light/easy to drink

Rich/satisfying

Taste

Fragrance
How to Prepare
Preparing the usucha quickly is the secret to enjoying the full fragrance.
1 Sift 2g of matcha (1.5 heaped tea ladles or 1 level teaspoon)
2 Add 60ml of hot water (80°C)
3 Whisk vigorously for 15 seconds
Specs
Ikuyo-no-mukashi 100g Bag
Size of Package : W12 x D3.4 x H17 cm
Net Weight : 100 grams
Per Serving : 2 grams (usucha)
Ingredients : Green tea (Japan)
Shelf Life : 180 days
About gift wrapping