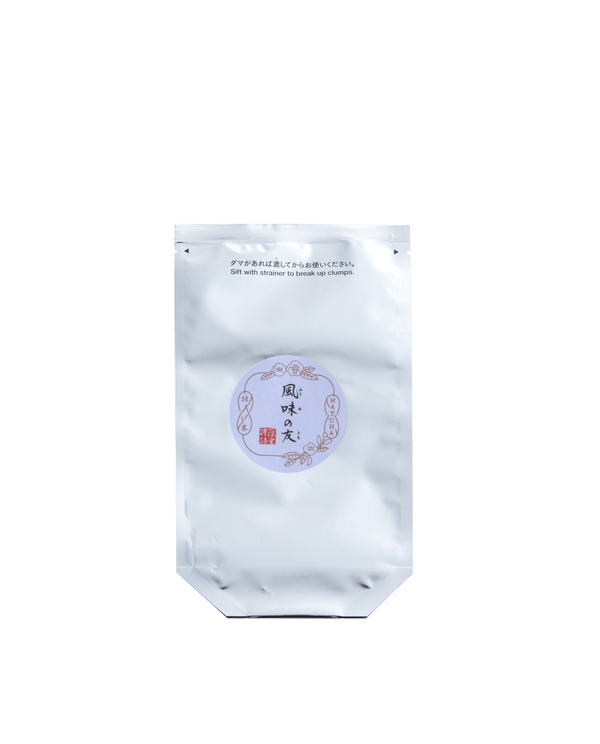 How does it taste?
Fumi-no-tomo is designed for using in confections and other recipes. Rather than preparing it to drink as matcha, it is used by mixing with other ingredients.
How/when to enjoy it?
Everyday treats such as biscuits, pancakes, and shiratama dumplings can be transformed by adding matcha flavouring. At times like that, choose Fumi-no-tomo.
What to enjoy it with?
Ideas include using it with milk to make a latte, mixing it into yoghurt, or mixed it with salt to produce matcha salt.
How do Ippodo staff enjoy it?
Use it to add matcha flavour to recipes. There's enough matcha in the pack to let you experiment.
Strength

Light/easy to drink

Rich/satisfying

Taste

Fragrance
How to Prepare
1 Sift 3g of matcha (3 heaped tea ladles)
2 Use 90ml of hot water (80°C)
3 Whisk vigorously for 15 seconds
4 Add milk or soy milk and stir
Preparing the usucha quickly is the secret to enjoying the full fragrance.
Prepare it as matcha au lait

For bittersweet matcha sauce

Mix it into pastries

For a pure, deep green
Specs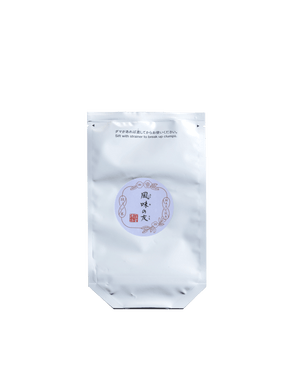 Fumi-no-tomo 100g Bag
Size of Package : W6.5 x D3.4 x H29.5 cm
Net Weight : 100 grams *Culinary grade matcha
Ingredients : Green tea(Japan)
Shelf Life : 180 days
About gift wrapping