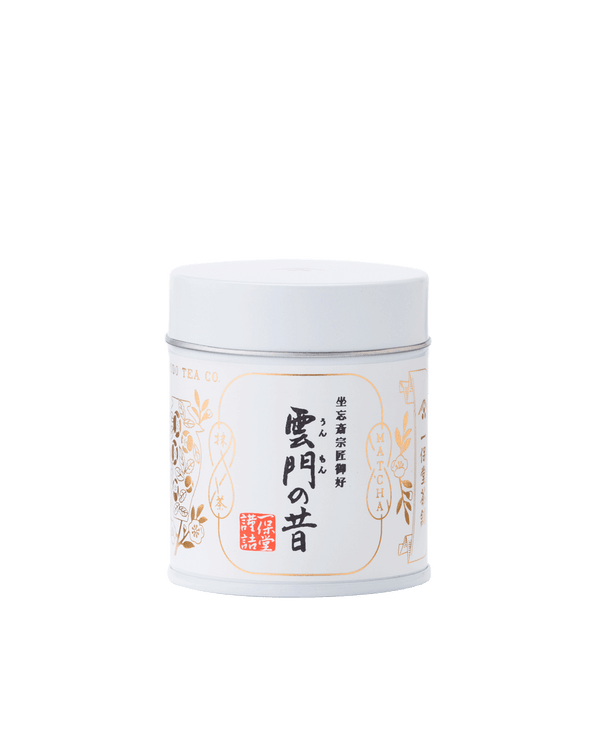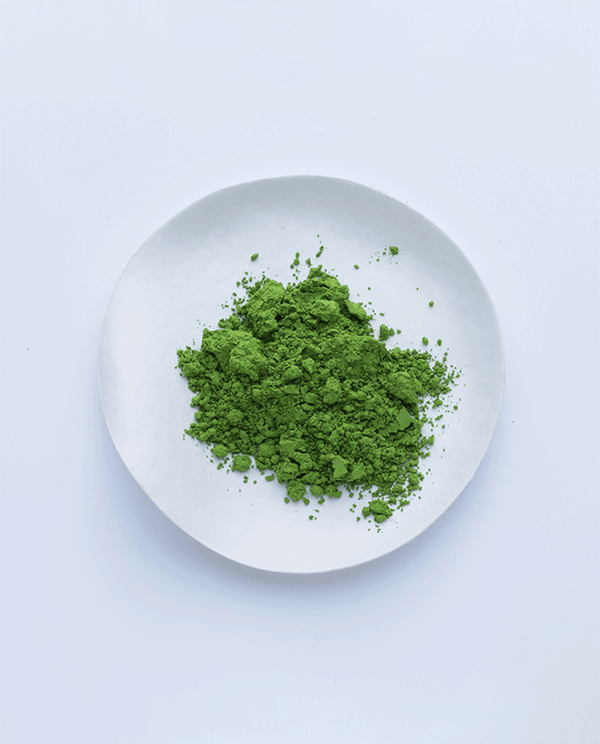 How does it taste?
A prominent, full-bodied umami flavour and bright green colour, providing a satisfying experience full of vitality.
How/when to enjoy it?
When you want to focus and perk yourself up.
What to enjoy it with?
Savour it without sweets, focussing solely on its flavour and fragrance.
How do Ippodo staff enjoy it?
Prepare it on the thick side with a small amount of hot water on a weekend morning, and relish every last drop like an espresso.
Strength

Light/easy to drink

Rich/satisfying

Taste

Fragrance
How to Prepare
Basic usucha (matcha)
1 Sift 2g of matcha (1.5 heaped tea ladles or 1 level teaspoon)
2 Add 60ml of hot water (80°C)
3 Whisk vigorously for 15 seconds
Preparing the usucha quickly is the secret to enjoying the full fragrance.
Basic koicha (matcha)
1 Sift 4g of matcha (3 heaped tea ladles or 2 level teaspoons)
2 Add 30ml of hot water (80°C)
3 Mix slowly with a whisk for 15 seconds
Specs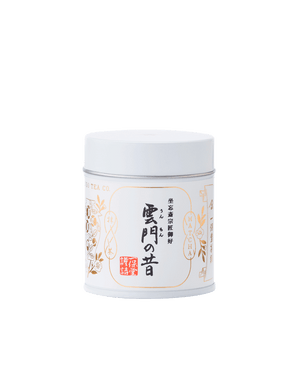 Ummon-no-mukashi 40g Can
Size of Package : Dia.5.3 x H6.5 cm
Net Weight : 40 grams
Per Serving : 2 grams (usucha) 4 grams (koicha)
Ingredients : Green tea(Japan)
Shelf Life : 180 days
About gift wrapping