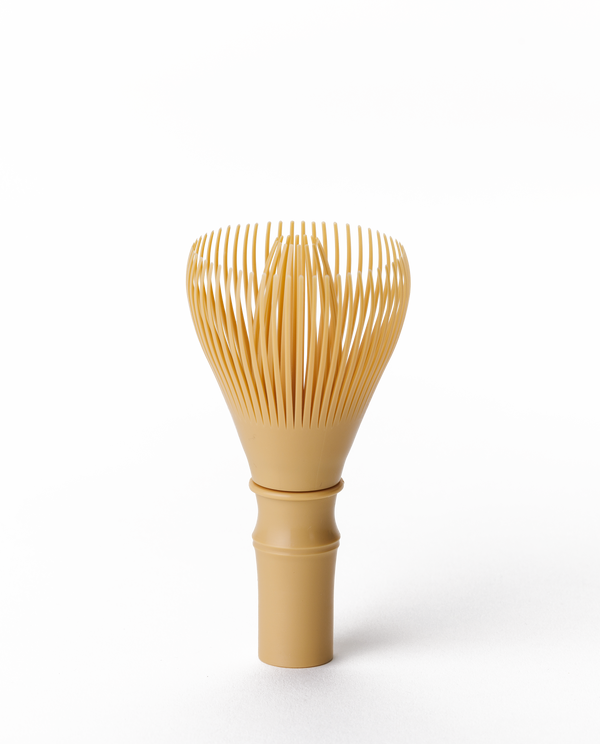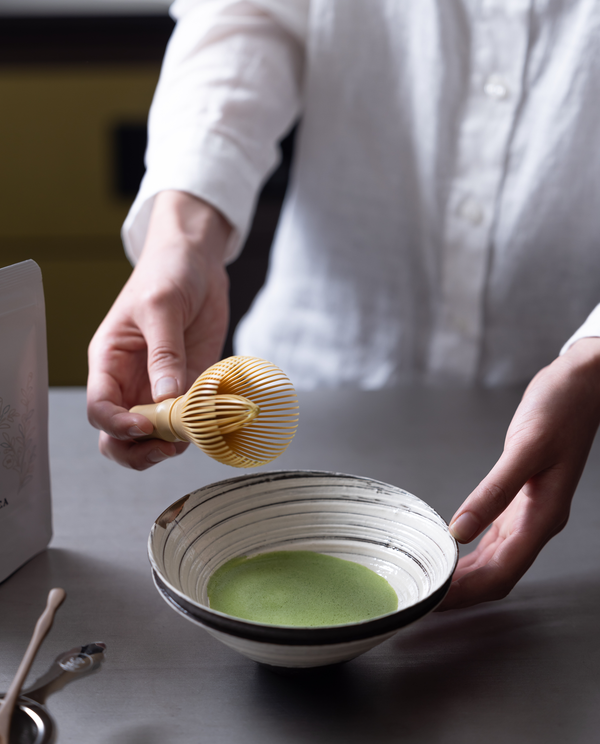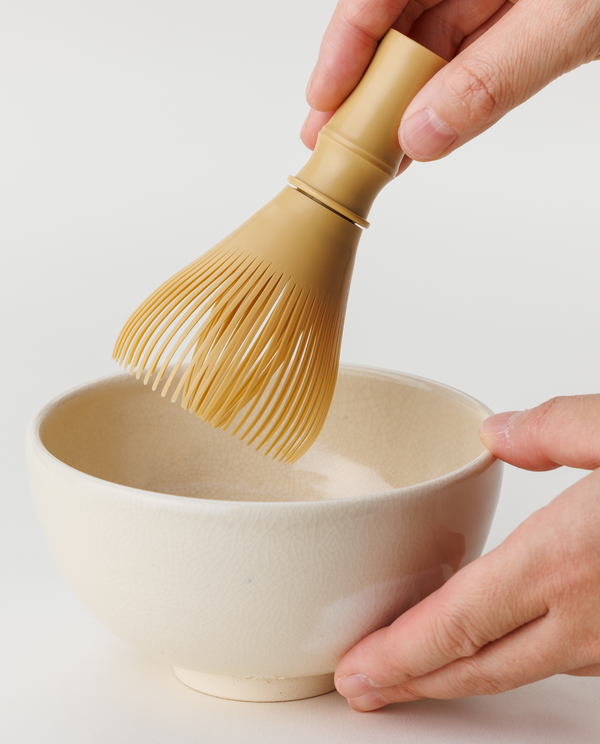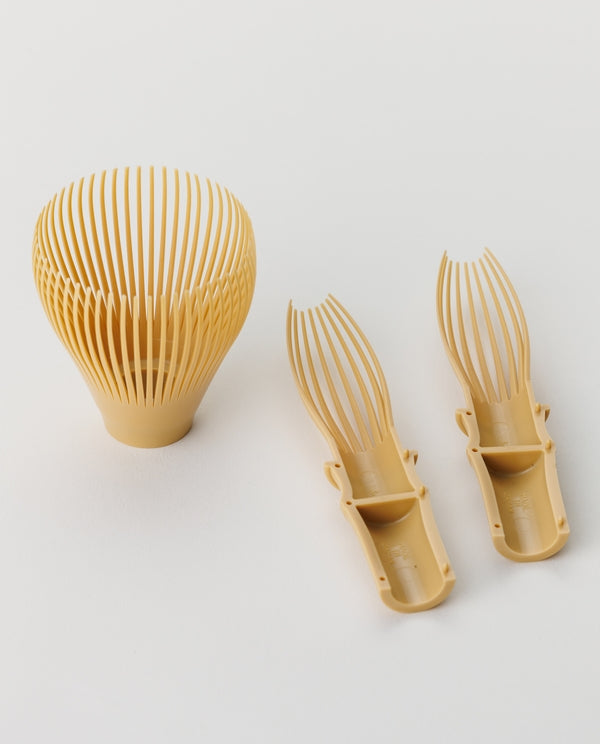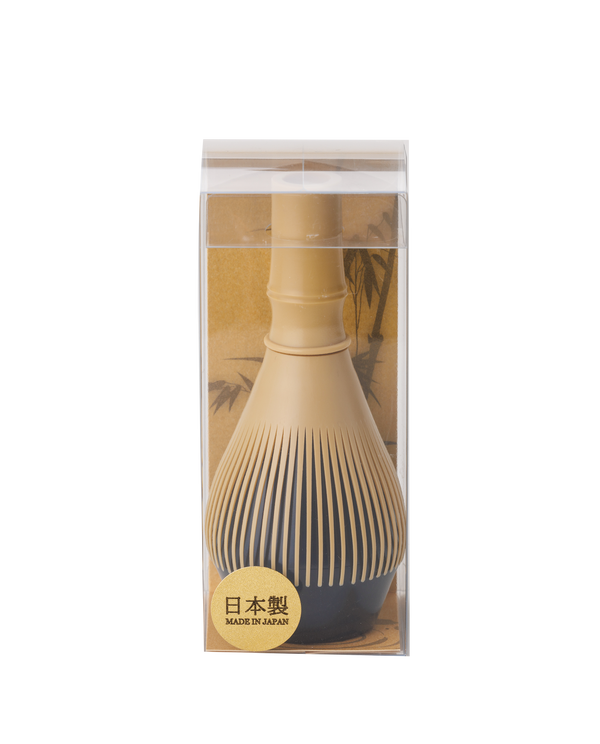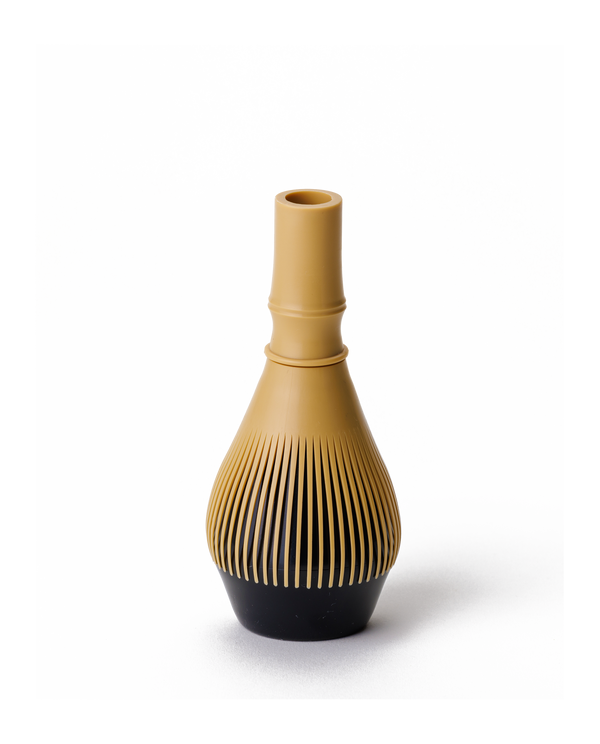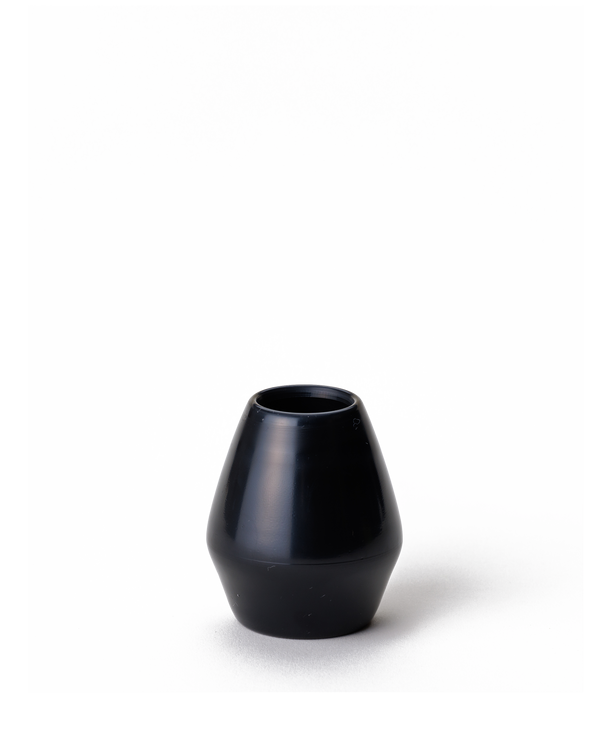 This simple-to-clean whisk makes it easier to enjoy matcha on a regular basis.
More and more people are enjoying matcha on a daily basis. In addition to matcha and water, a whisk for quickly mixing matcha powder is essential. And if you drink matcha frequently, you ideally need a durable whisk, and should make sure to keep it clean. If you have been looking for a convenient whisk that is easy to clean and maintain, this resin whisk is for you. It's perfect for daily use, because its tips won't bend easily, even when used every day, and it can be dismantled for cleaning and drying.
How do Ippodo staff use it?
When you want to enjoy a matcha latte, this whisk comes in handy, because it can be used for whisking heated milk and other dairy-based products due to the fact that it is plastic. You can use it to make light, airy frothed milk surprisingly quickly! Start your day off with a special treat in the morning by enjoying a breakfast with bread or pastries and matcha latte.
Restore the whisk's shape by pouring boiling hot water over it and placing it on the whisk stand

With repeated use, the tips of a whisk lose their shape, becoming splayed or crooked. But the properties of this plastic whisk, made of polypropylene, enable the shape to be restored by pouring boiling hot water on it and placing it on the included whisk stand. The ability to restore its shape makes this a long-lasting whisk.

Dismantlable and dishwasher safe!

After it has been used, the whisk can be dismantled for cleaning by removing the outer tips and then splitting the handle component in two, as shown here. The whisk is dishwasher safe, making cleaning much easier.

Froth milk by whisking heated milk

It's plastic, so you can use it with dairy-based products without worrying about stains or odours being retained. You can make light, airy foam by whisking an equal amount of heated milk and matcha. Easily prepare matcha latte that tastes noticeably better than when simply mixed with milk—something a little closer to what you'd get from a professional barista.
Specs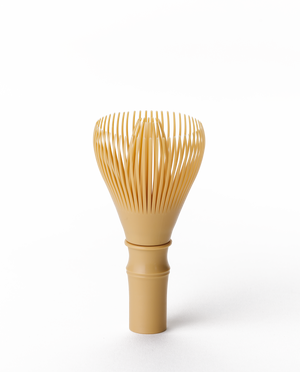 Resin Whisk (Chasen)
Box size : W6.2 x D5.8 x H13.4 cm
Dimensions :
- Chasen: H11.0 x Dia.5.5 cm
- Stand : H7.5 x Dia.6.0 cm
Made in : Japan
Heat resistance : 100°C
Dishwasher safe? : Yes
Dishwashing detergent OK? : Yes
Material :
- Chasen: Polypropylene
- Stand: ABS plastic
Note: :
- After use, store the whisk on the whisk stand to retain shape.
- In case of cleaning using a dishwasher, wash the whisk with the stand.
-If used in hot 100℃ water, the tips of the whisk will become round, however, if put in 100℃ water again, the tips will go back to normal.
-Do not use whisk over fire, heat in flying pan/oven or place in the microwave.
-Do not use for special traditional tea bowls.
-Overtime the tips of the whisk will get worn out, at this point discard the product.
About gift wrapping