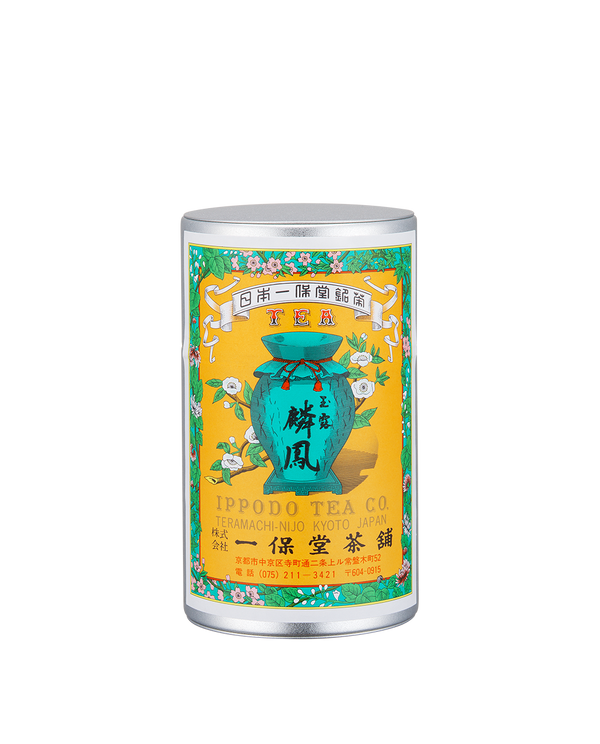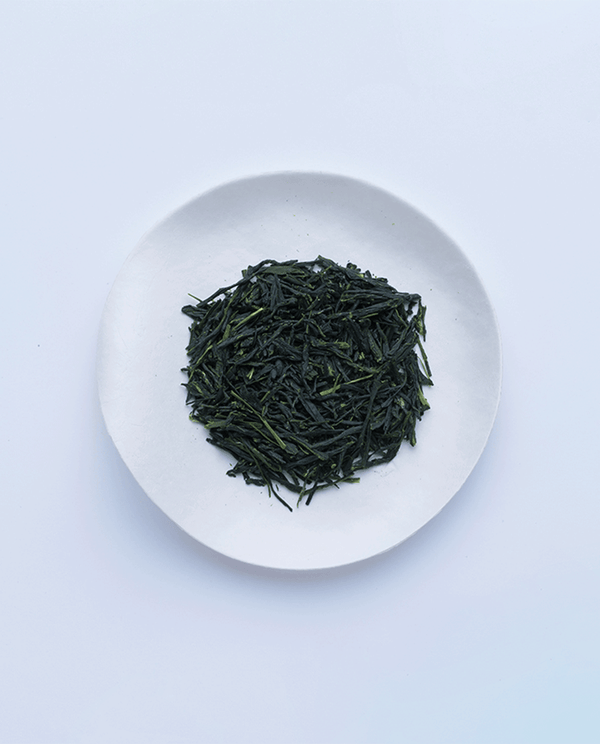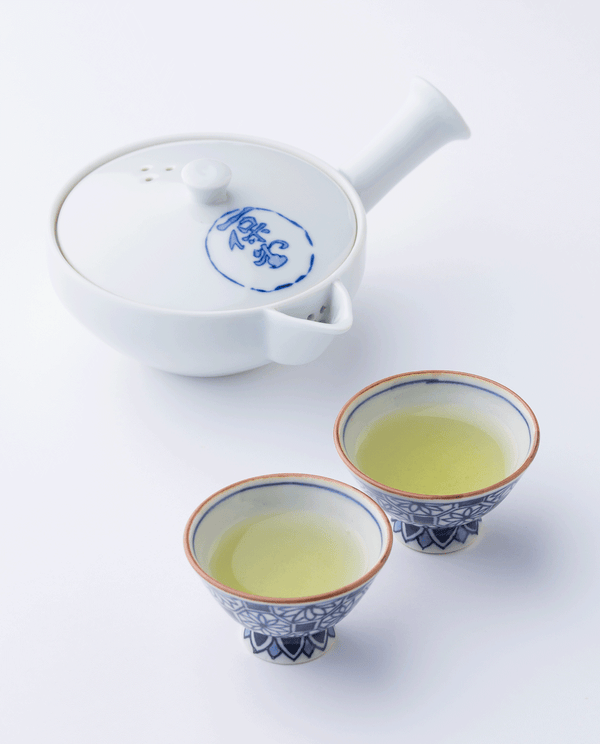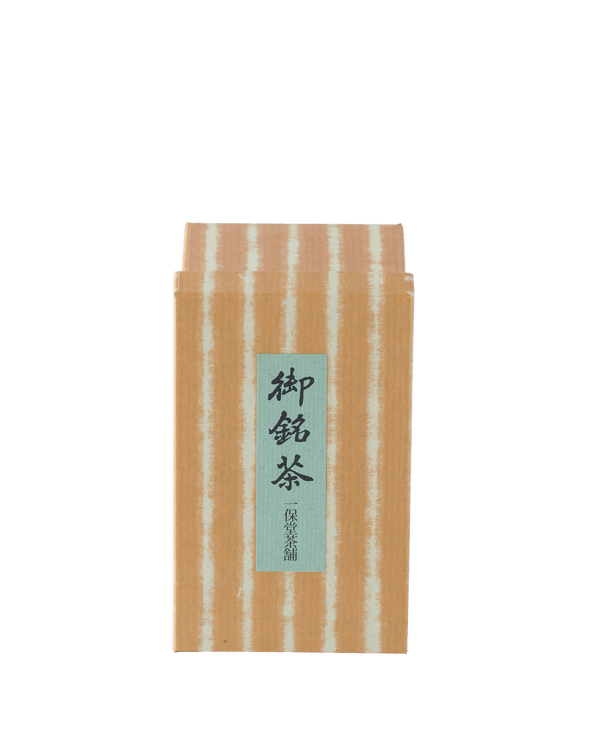 How does it taste?
A taste and fragrance of an autumn bounty, brimming over from a basket-full of freshly picked mushrooms.
How/when to enjoy it?
As an appetizer before a delicious meal.
What to enjoy it with?
Lightly roasted mushrooms.
How do Ippodo staff enjoy it?
Prepare ice and cold water, and share one pot after another throughout the meal.
Strength

Light/easy to drink

Rich/satisfying

Taste

Fragrance
How to Prepare
The concentrated umami can feel as though it had been squeezed out of freshly-picked tea leaves. To get all the umami, make sure to cool the water sufficiently after boiling.
1 Use 10g of leaves (2 tablespoons)
2 Add 80ml of hot water (60°C)
3 Serve 90 seconds after beginning to pour the hot water.
Specs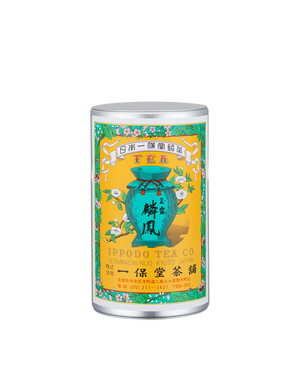 Rimpo 180g Can w/box
Size of Package : W8.6 x D8.2 x H14.1 cm
Net Weight : 180 grams.
Per Serving (1 pot) : 10 grams
Ingredients : Green tea(Japan)
Shelf Life : 180 days
About gift wrapping