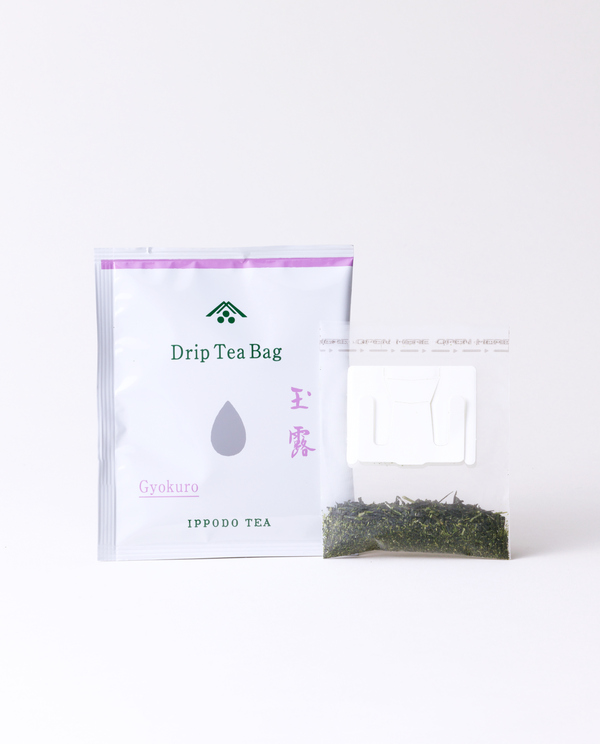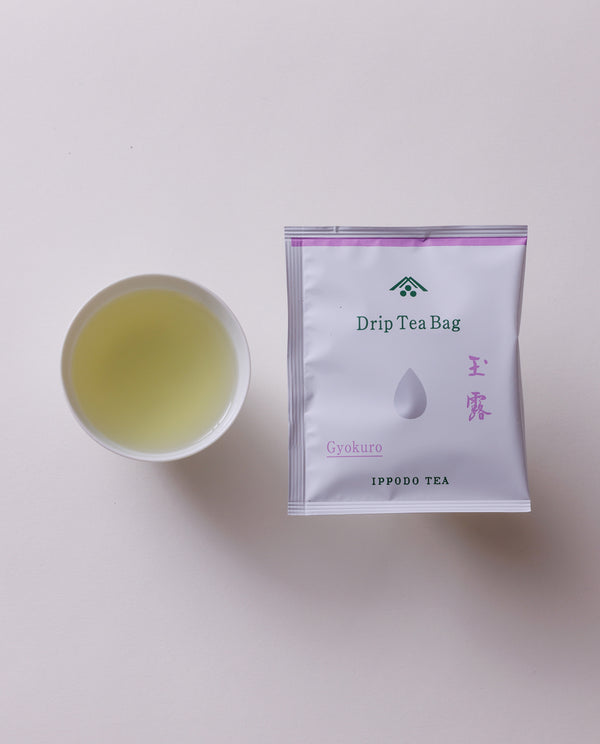 Delicious taste plus ease of use! Great for giving yourself a quick treat.
Just place a Drip Tea Bag over the cup, pour on boiling hot water, and brew in the cup for about one minute, and the tea is ready. With Drip Tea Bags, while brewing and waiting for the flavour to be extracted, you can enjoy watching the tea leaves change shape as you pour on water and savour the wonderful fragrance. Occasionally clearing your mind of everything, and simply focusing on Japanese tea can be very soothing.
How does it taste?
It possesses gyokuro's distinctive, mellow sweetness and magnificent fragrance, as well as a light, pleasant aftertaste.
How/when to enjoy it?
It's great for when you want to relax and unwind.
What to enjoy it with?
It goes well with things that are naturally sweet, like nuts, berries, and dried fruit.
How do Ippodo staff enjoy it?
We love savouring gyokuro's fragrance while watching movies and TV, and reading.
Strength

Light/easy to drink

Rich/satisfying

Taste

Fragrance
How to Prepare
1 teabag

150ml

hot water
90 sec.
Use boiling hot water to bring out a pronounced aroma that will fill the air as the steam rises.
1.Open along perforated line.
2.Place hooks over sides of cup.
3. Pour on 150ml(5 oz.) of boilling hot water and brew for 90 seconds.
Specs
Drip Tea Bag Gyokuro (4g x 6 bags)
Size of Package : W10.3 x D5.0 x H14.0 cm
Net Weight : 24 grams (4grams × 6)
Ingredients : Green tea(Japan)
Shelf Life : 150 days
About gift wrapping