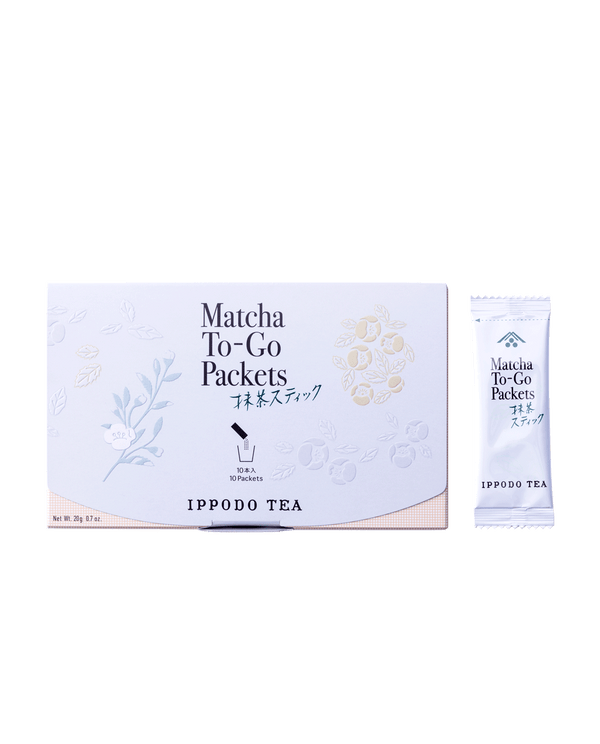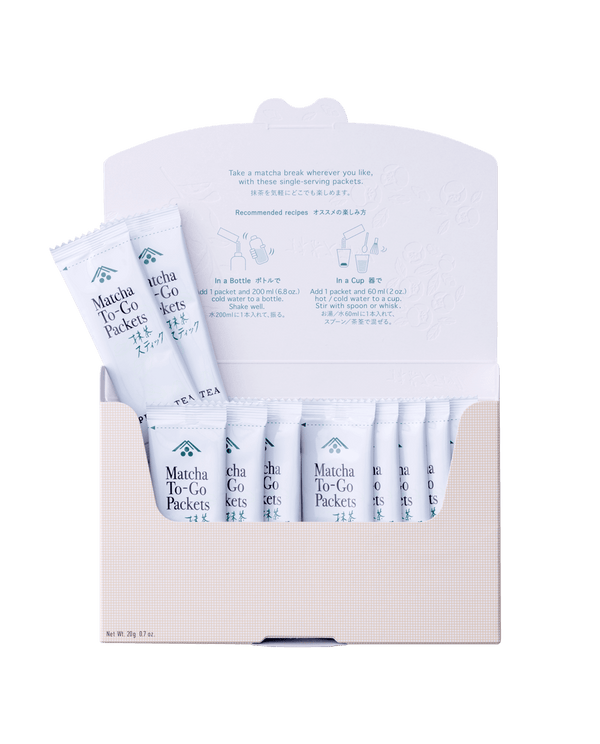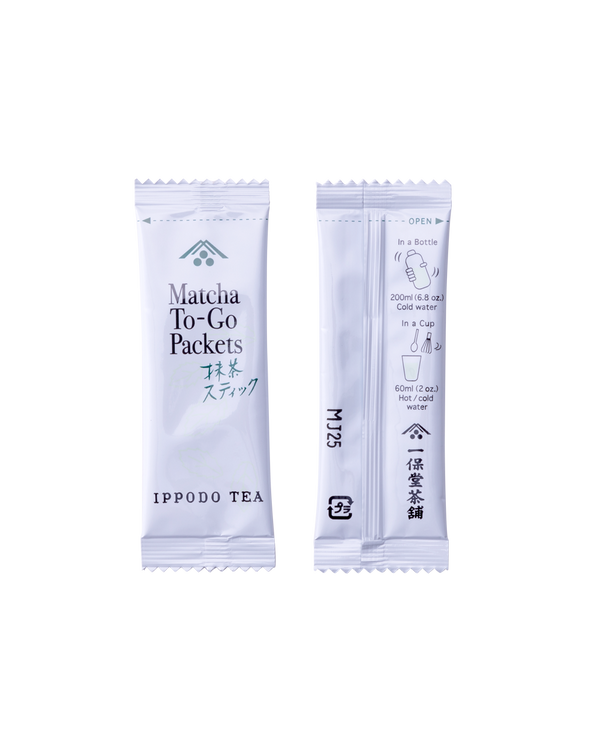 How does it taste?
A well-balanced taste that is easy to drink, and goes well with all sweets. The individual packaging is convenient, too.
How/when to enjoy it?
When you want to drink matcha on a picnic or while travelling, or when you're normally a coffee drinker but sometimes feel like having matcha.
What to enjoy it with?
Pour a stick and cold water into your travel flask and shake to make Shaken Matcha. Or sprinkle it over vanilla ice cream to make matcha ice cream.
How do Ippodo staff enjoy it?
Give it as a present to friends who aren't familiar with matcha, together with baked sweets.
Strength

Light/easy to drink

Rich/satisfying

Taste

Fragrance
How to Prepare
Matcha in a cup or glass
- Empty 1 stick (2 g) into cup.
- Add 60 ml of hot or cold water.
- Mix with whisk or spoon.
Matcha in a travel flask
- Empty 1 stick (2 g) into travel flask.
- Add 200 ml of cold water.
- Close flask and shake.
If you don't drink it immediately, shake again before drinking.
Specs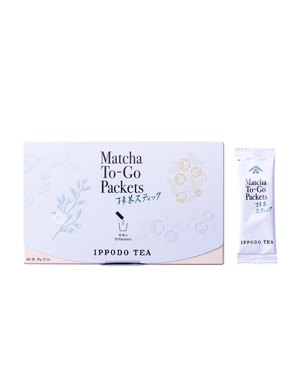 Matcha To-Go Packets (2g x 10 packets)
Size of Package : W16.6 x D1.5 x H10.0 cm
Net Weight : 20 grams (2 grams/packet x 10 packets)
Ingredients : Green tea(Japan)
Shelf Life : 180 days
About gift wrapping