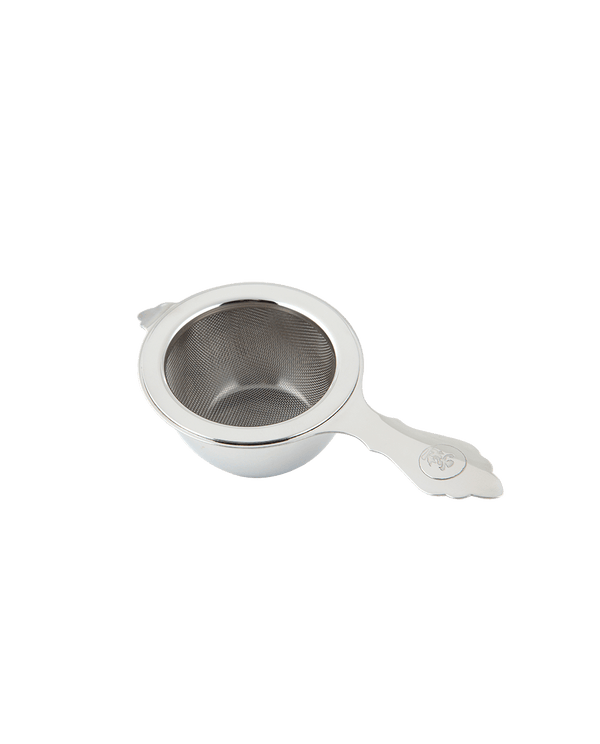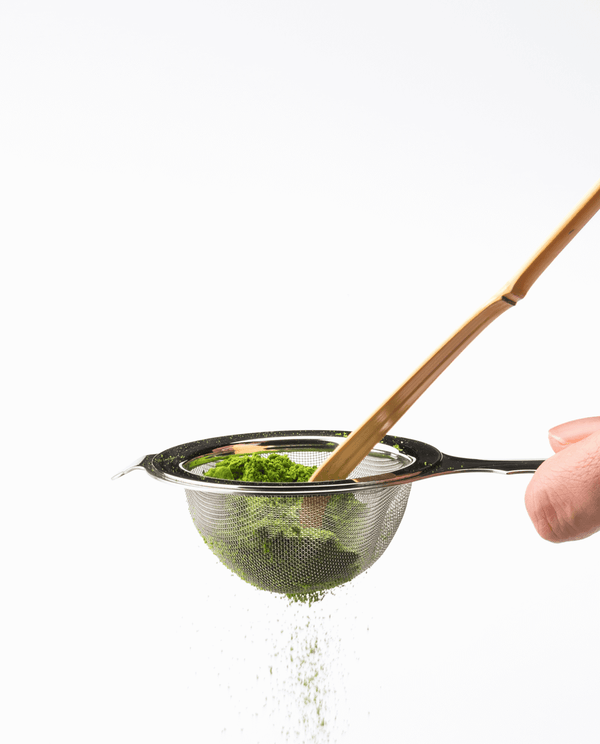 This Original Ippodo Tea Strainer can be used in three different ways—to sift clumps out of matcha powder, to catch tea leaves when using teapots that don't have built-in strainers, and to prepare konacha.
If all you need is any kind of strainer to help you prepare Japanese tea for a one-off occasion, anything you can find around the house should do the trick. But, if you want something you can use on a regular basis to prepare everything from matcha to sencha and konacha, then the Original Ippodo Tea Strainer is what you're looking for. This one item greatly increases the ways in which you can enjoy Japanese tea.
How do Ippodo staff use it?
This item comes in very handy when preparing the occasional bowl of matcha or when you've made a large batch of hojicha in a kettle and want to pour it into a jug.
Break up clumps in matcha powder

Use this tea strainer to break up the clumps that tend to form naturally in matcha powder. It's very handy for doing this whenever you prepare a bowl of matcha. Sift the powder immediately before preparing matcha in order to enjoy smoother matcha with better fragrance.

Catch tea leaves when using a teapot without an internal strainer

If your teapot doesn't have a built-in strainer, you can pour the tea out over this strainer so that it catches the tea leaves. It's large enough to catch all of them, even if you use a lot of tea leaves.

Use it to prepare konacha

It comes in very handy when you want to quickly and easily prepare a cup of konacha. Just put your choice of konacha—Ippodo offers a selection of gyokuro, sencha, and bancha konacha—in the tea strainer, hold it over your cup, and pour hot water over it, kind of like you would when preparing drip coffee. It also makes cleaning up the tea leaves very easy.
Specs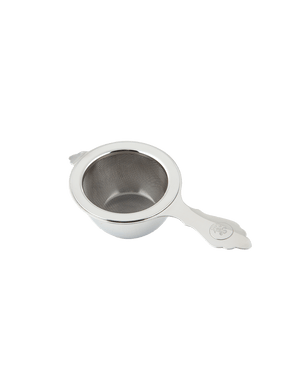 Original Ippodo Tea Strainer
Box size : W7.3×D3.5× H13.5cm
Strainer size : Dia. 7.3×L14.2 cm (incl. receiving bowl)
Material : Stainless steel
Made in : Japan
Dishwasher safe? : Yes
Dishwashing detergent OK? : Yes
About gift wrapping