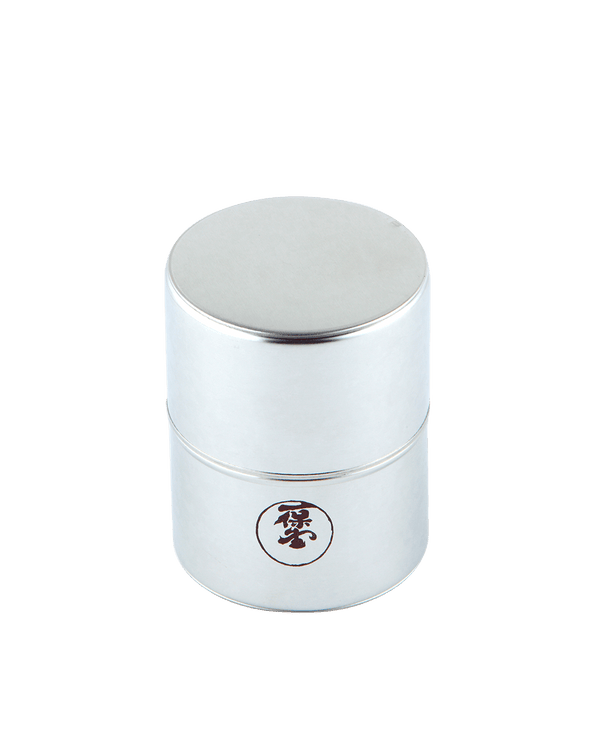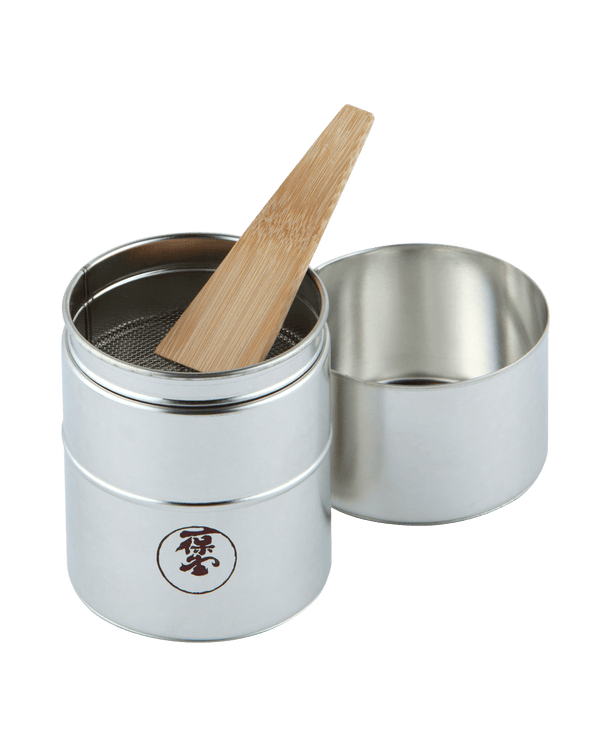 This sieve is specially designed for breaking up clumps in matcha. It makes doing so quick and easy.
Clumps tend to form naturally in matcha powder due to static electricity, moisture, and the powder's own weight when it is left to sit for long periods of time. Once clumps have formed, the matcha can no longer be whisked properly and the taste is not as smooth. This item is specially designed to prevent that by sifting matcha powder and breaking up clumps. Made in a convenient small size, it can be used to sift matcha in advance before a tea ceremony, or used at home.
How do Ippodo staff use it?
When organizing a get-together with friends or similar event, and planning to have matcha with sweets, use this sieve to filter the powder ahead of time and ensure clump-free matcha.
Makes it easy to quickly sift matcha powder

It is convenient to be able to filter matcha powder at one go beforehand when you plan to prepare a lot of matcha to enjoy with a group of people. To do so, place the matcha powder on the wire mesh and move the included bamboo spatula across the mesh so that the powder goes through. The result is beautiful, clump-free matcha powder.

Compact design makes it convenient for placing on the table

The matcha sieve is small and holds about 50 g of powder, just the right size for sifting matcha powder before transferring it to a tea canister or for placing on the table for everyone to use the powder to prepare tea.
Specs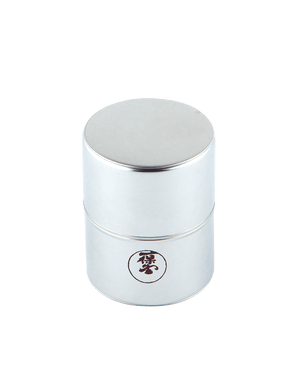 Matcha sieve
Dimenions : Dia. 6.8× H8.5cm
Capacity : 50 g of matcha powder * Dimensions and capacity are approximate.
Accessories : 1 bamboo spatula (takebera)
Made in : Japan
Material : Tin
Dishwasher safe? : No
Dishwashing detergent OK? : No
Note :
To avoid spilling matcha powder on the table or floor, take care not to put too much powder in the sieve at once, and not to move the spatula around too vigorously.When cleaning the sieve, wipe off the matcha powder with a dry cloth or tissue. Do not use water because that can cause the sieve to rust.
About gift wrapping