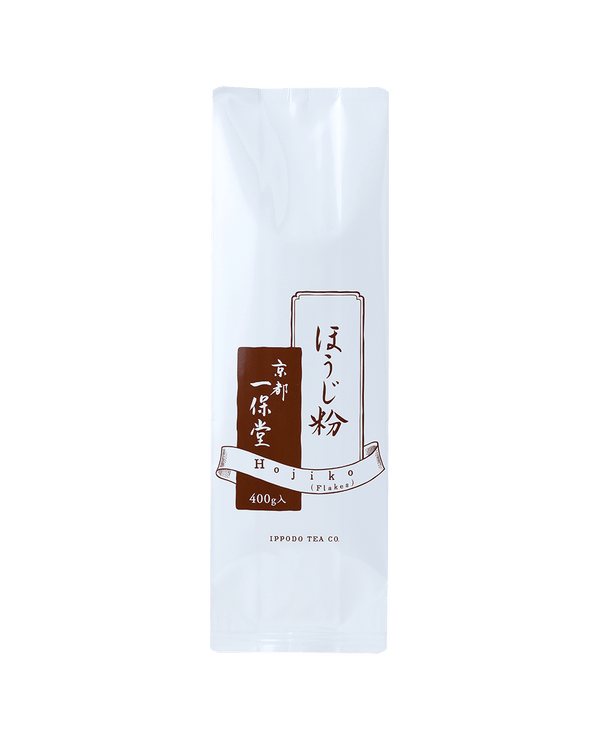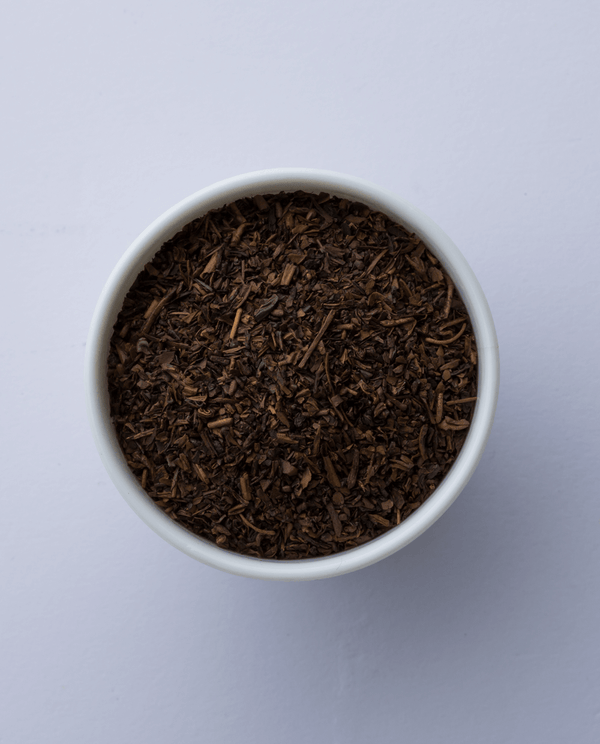 How does it taste?
A light taste with subtle sharpness and a roasted aroma. It tastes great prepared like drip coffee or using disposable paper teabags.
How/when to enjoy it?
Prepare some quickly, like drip coffee, before going to bed.
What to enjoy it with?
Drink it to stay well hydrated.
How do Ippodo staff enjoy it?
Prepare it drip coffee-style, holding a tea strainer over a large carafe filled with lots of ice. Put the ice-cold hojicha in a travel flask to take with you and drink during the day.
Strength

Light/easy to drink

Rich/satisfying

Taste

Fragrance
How to Prepare
Drip Tea
5

g (0.17 oz.)

200ml (6.76 oz.)

100℃
Pouring hot water slowly gives a stronger tea, and pouring quickly gives a lighter tea.
Specs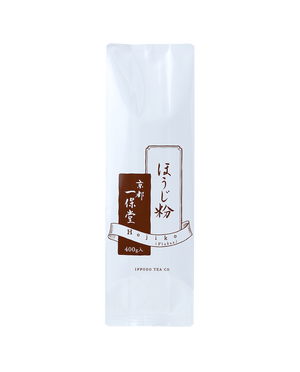 Hojiko (Flakes) 400g bag (Gift wrap not available)
Size of Package : W11.0 x D6.0 x H35.0 cm
Net Weight : 400grams.
Per Serving (1 pot) : 8grams
Ingredients : Green tea(Japan)
Shelf Life : 150 days
About gift wrapping