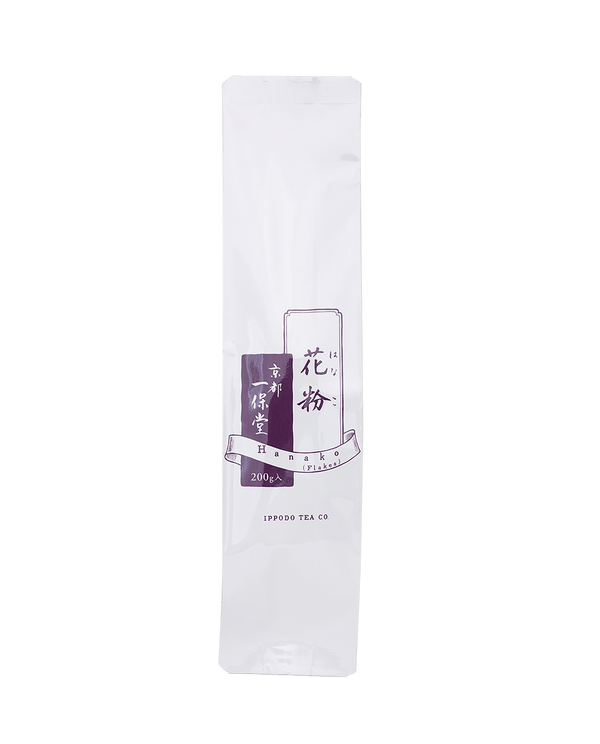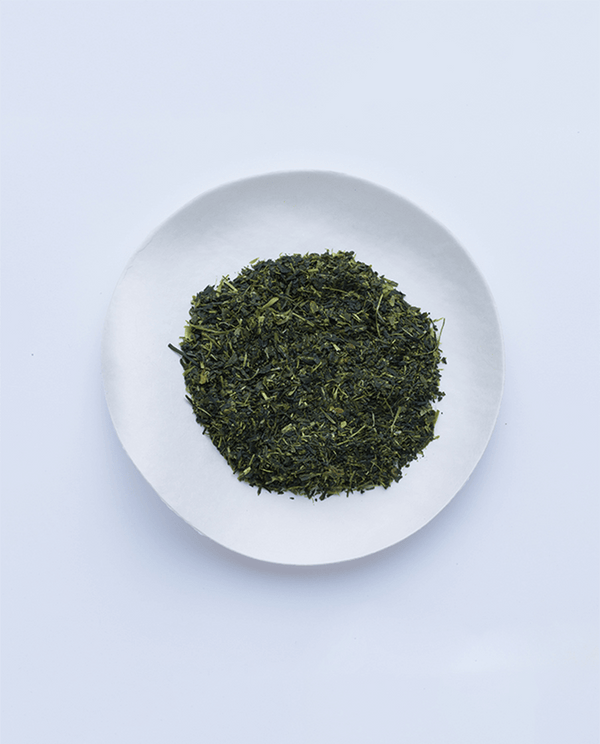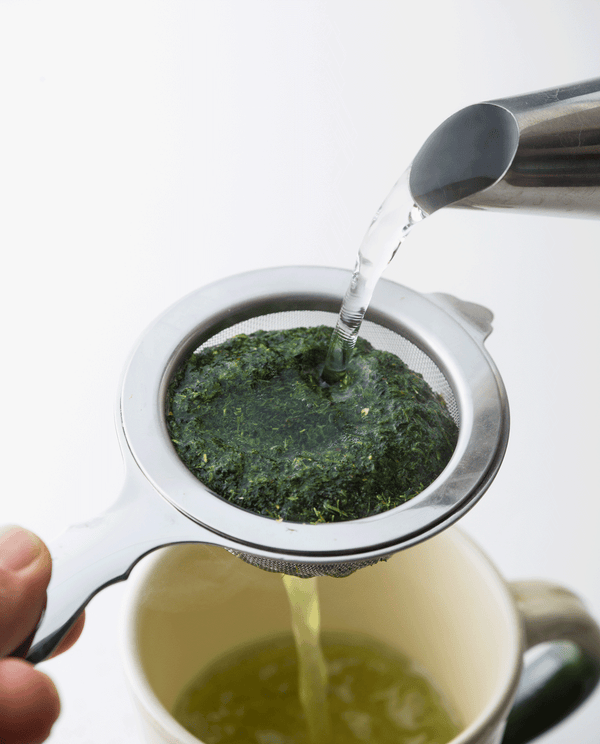 How does it taste?
This konacha has a clear sharpness even if prepared with a strainer instead of a kyusu. It leaves your mouth feeling refreshed.
How/when to enjoy it?
When you want to feel refreshed, or just want to drink something without a lot of hassle. Prepare it by pouring hot water onto the flakes in a tea strainer.
What to enjoy it with?
Rich, sweet wagashi like mame-mochi or ohagi.
How do Ippodo staff enjoy it?
Drink Hanako when you don't have a lot of time, but want to drink tea that is sharp and rich. You can even make it with a coffee dripper.
Strength

Light/easy to drink

Rich/satisfying

Taste

Fragrance
How to Prepare
Dripping makes it easy to adjust the tea's characteristics Pouring hot water slowly gives a stronger tea, and pouring quickly gives a lighter tea.
1 Use 5g of konacha (1 tablespoon)
2 Pour on 200ml of boiling hot water
Specs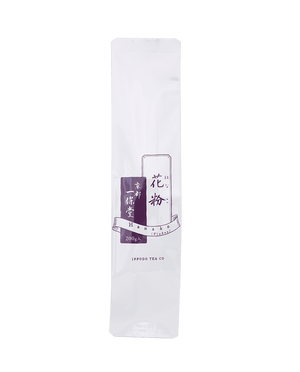 Hanako (Flakes) 200g Bag
Size of Package : W6.0 x D4.0 x H26.5 cm
Net Weight : 200grams.
Per Serving (1 pot) : 5grams
Ingredients : Green tea(Japan)
Shelf Life : 150 days
About gift wrapping