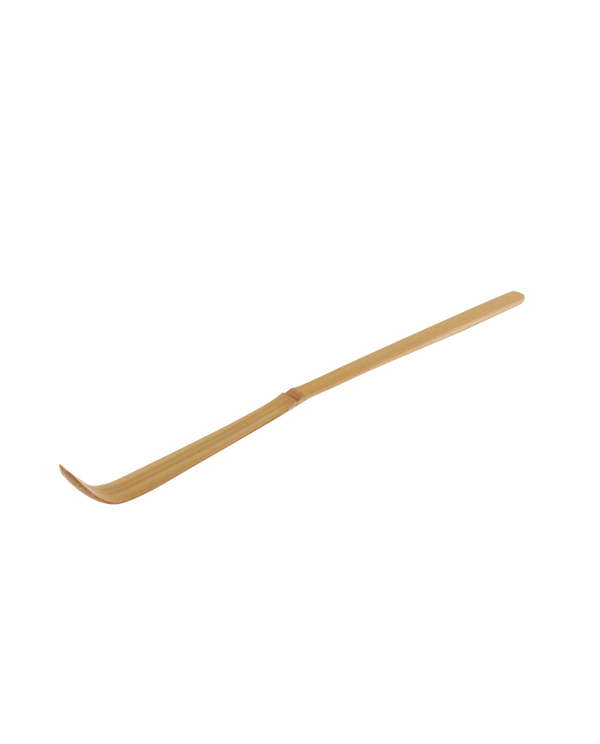 This bamboo ladle is specially designed for scooping matcha powder.
This bamboo ladle makes it easy to scoop very fine, dry matcha powder without generating static electricity. It's the most convenient way to scoop matcha. This easy-to-use Ippodo chashaku can be used for normal, daily use at home or in tea ceremony lessons.
How do Ippodo staff use it?
Keep it with measuring cups, spoons and other kitchen utensils. To prepare matcha on the thick side, put two heaped tea ladles of matcha powder in the tea bowl.
The shape makes it easy to scoop matcha

Its beautifully curved shape makes it well-suited to scooping just the right amount of matcha. One heaped tea ladle is equivalent to about 1 gram of matcha powder.

Easy to clean

After using, wipe off the chashaku with a dry cloth, tissue or something similar. Don't clean with water, as that could cause matcha to stick to it or make the ladle lose its curve.

Its length and light weight make it easy to hold

It's made of bamboo, so it won't scrape the tea bowl. It's also long and light, making it easy to scoop matcha out of bags.
Specs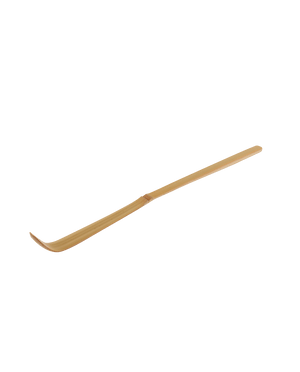 Bamboo tea ladle (Chashaku)
Length : 18.5cm
Material : Bamboo
Made in : Japan
Dishwasher safe? : No
OK to wash with water? : No
About gift wrapping