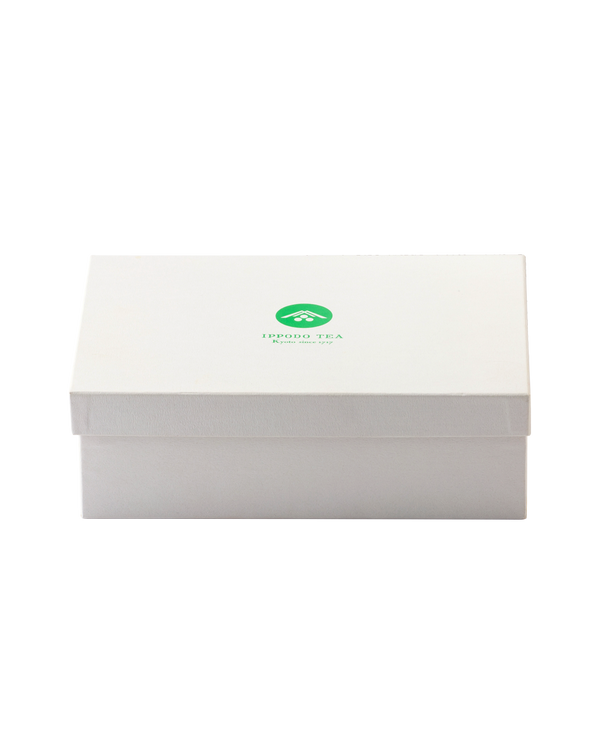 This set contains five items for making matcha part of your life.
This set was originally designed with people outside Japan in mind. Matcha in particular is a Japanese tea that you want to be free to enjoy however you like, whether it be using your favourite matcha tea bowl or something else you find more appropriate or convenient around the house. The set became so popular that we decided to offer it for sale in Japan as well.
A matcha good for beginners
For this set we selected the matcha blend Horai-no-mukashi, which is the same exact matcha blend as Sayaka-no-mukashi. This blend has a smooth and approachable character, and we often recommend it for those trying Ippodo matcha for the first time.
Who do Ippodo staff give it to?
Discerning friends who have their own ideas and enjoy building their own worlds. You can look forward to seeing the choice of bowl.
Prepare tea in your own favourite bowl

This set contains a chasen, whisk stand, chashaku, tea strainer, and matcha powder. All you need to do is choose the best bowl or similar utensil. A cafe au lait bowl or shallow mug is fine. Choosing your tea bowl is part of the fun.

Bilingual Japanese-English guide included

It includes bilingual Japanese-English instructions on everything from getting ready and preparing matcha to how to put it all away, making it a good gift for people outside Japan.
Specs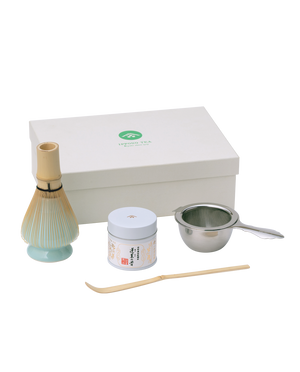 Basic Matcha Kit
Box size : W21.7×D6.8× H15.5cm
Contents :
- 80-tip Chasen (bamboo whisk) *made in Korea
- Chashaku (bamboo tea ladle)
- Chasen-tate (Whisk stand)
- Original Ippodo Tea Strainer
- Matcha Horai-no-mukashi 20g Can (Shelf Life: 180 days)
- Leaflet: An English guide to preparing matcha and using the utensils.
- Dishwasher safe?: No
- Dishwashing detergent OK?: No
- Bleach OK?: No
* Only the tea strainer is safe to use with the dishwasher, dishwashing detergent, and bleach.
About gift wrapping