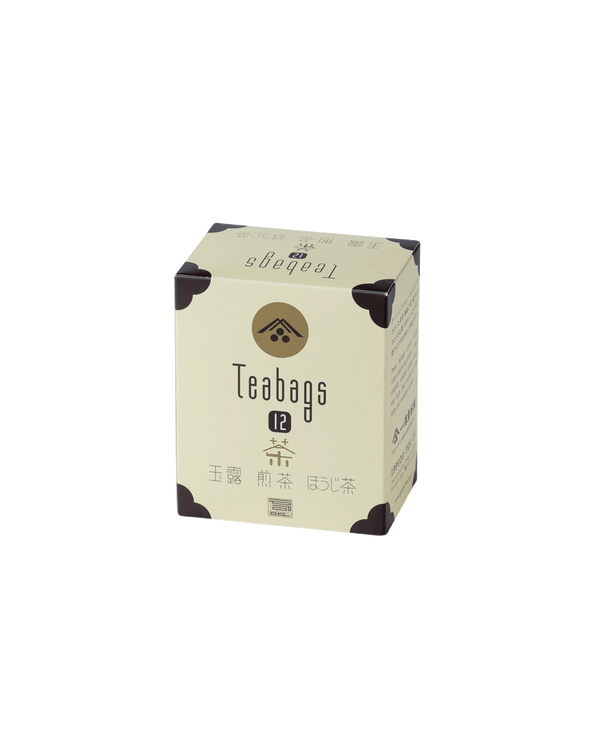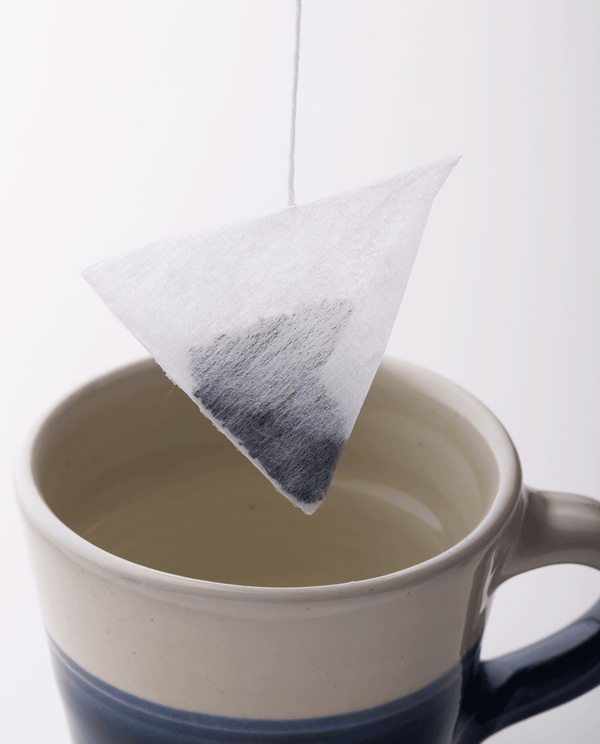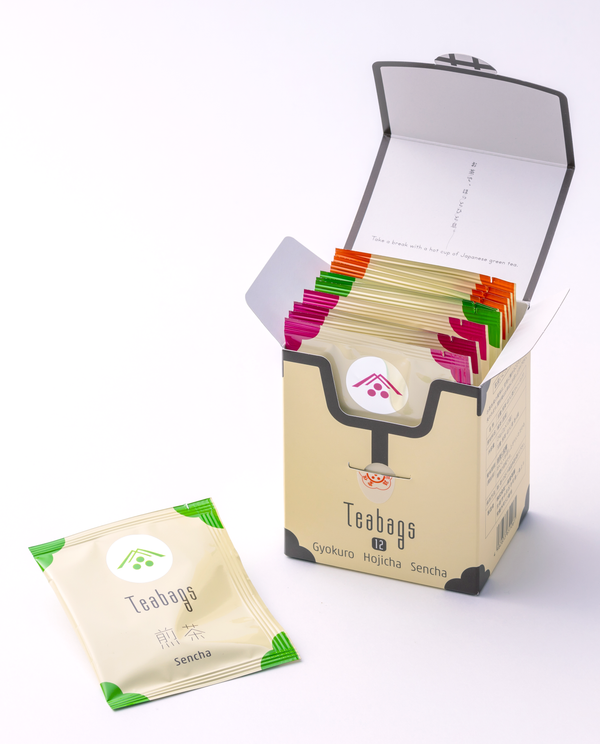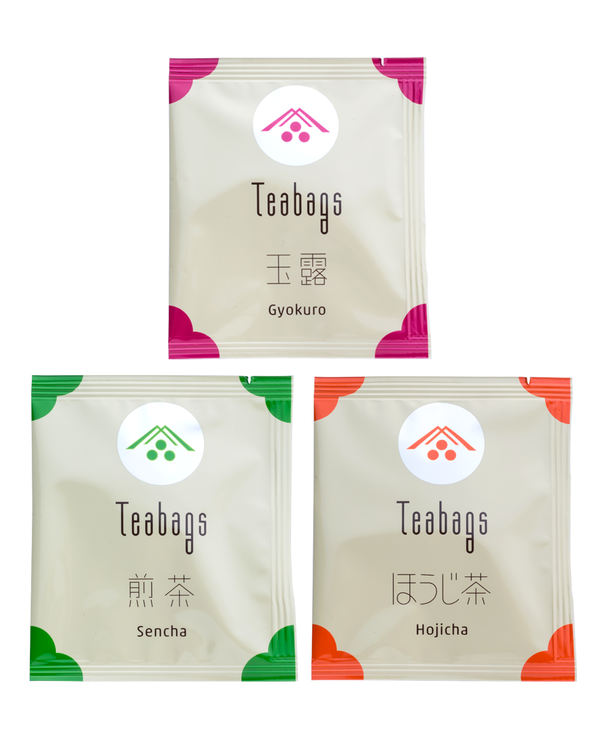 How does it taste?
These convenient, easy-to-use teabags, which are made using shoots and buds from the tea plant, allow you to enjoy the authentic flavour of each tea.
How/when to enjoy it?
Have sencha in the morning, gyokuro with your midday snack and hojicha at night!
What to enjoy it with?
Try each tea with an assortment of biscuits.
How do Ippodo staff enjoy it?
It makes a good little gift as a greeting or as a small token of thanks.
Strength

Light/easy to drink

Rich/satisfying

Taste

Fragrance
How to Prepare
Gyokuro and Sencha
1 teabag

150ml

hot water

90 sec.
Hojicha
1 teabag

150ml

100℃

60 sec.
More professional than preparing tea in a kyusu? Refined tastes that can be prepared with the recipe above, regardless of who prepares the tea, or when.
This tea bag is made of biodegradable plastic.*
Specs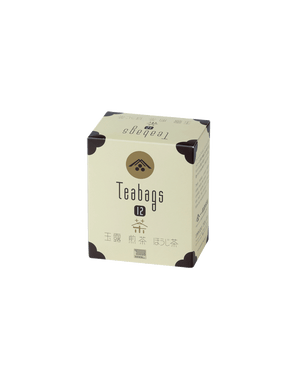 Teabag Set (2g x12 bags)
Size of Package : W8.3 x D6.5 x H10.0 cm
Net Weight : Gyokuro 2 grams x 4
Ingredients : Sencha 2 grams x 4
Shelf Life : Hojicha 2 grams x 4
About gift wrapping