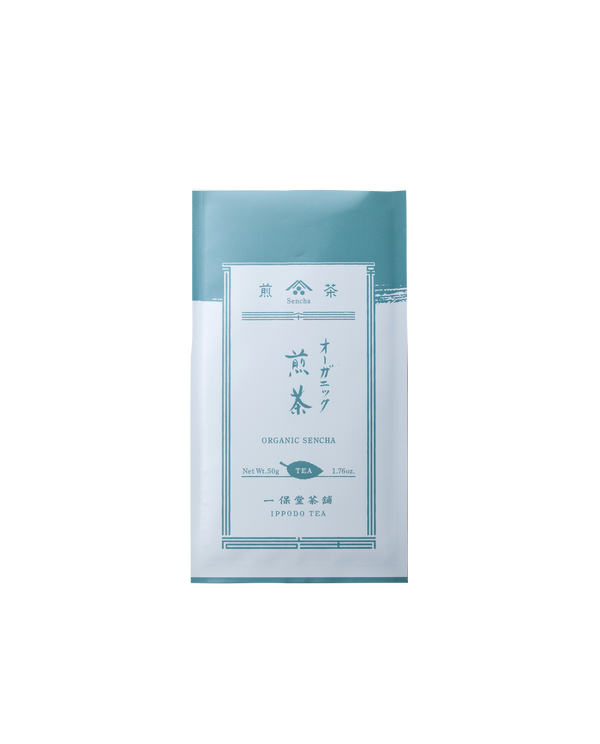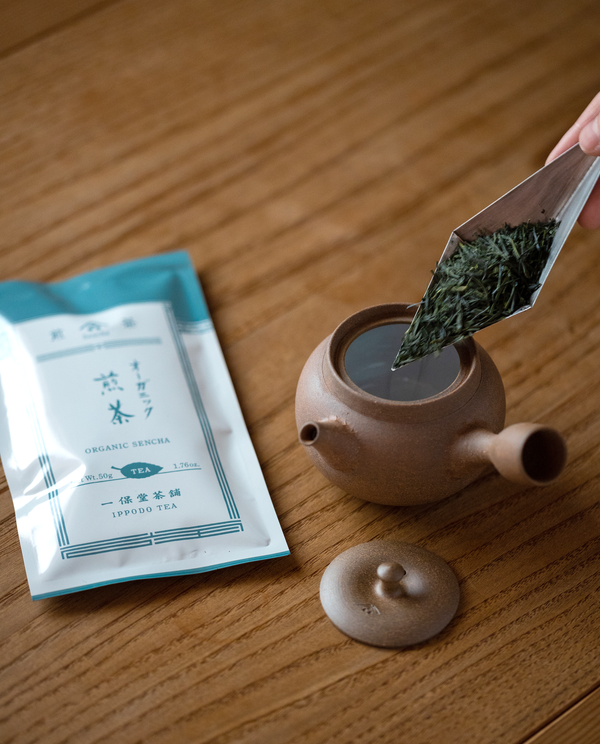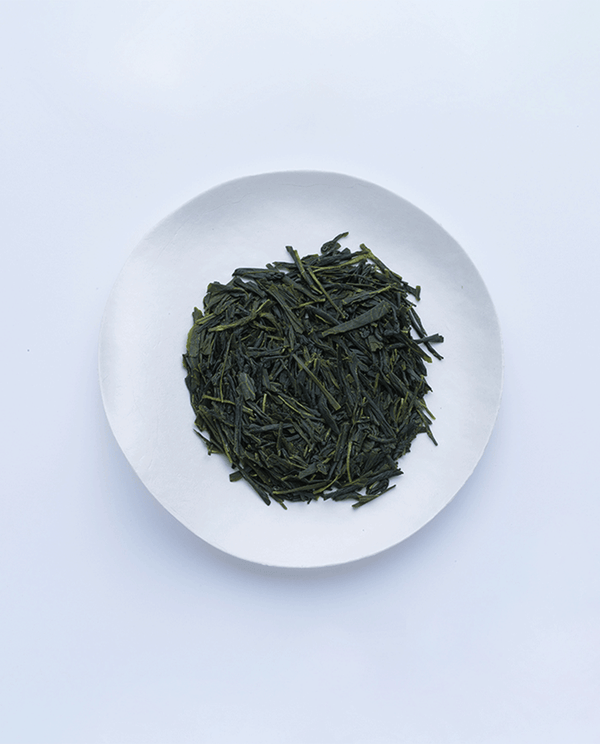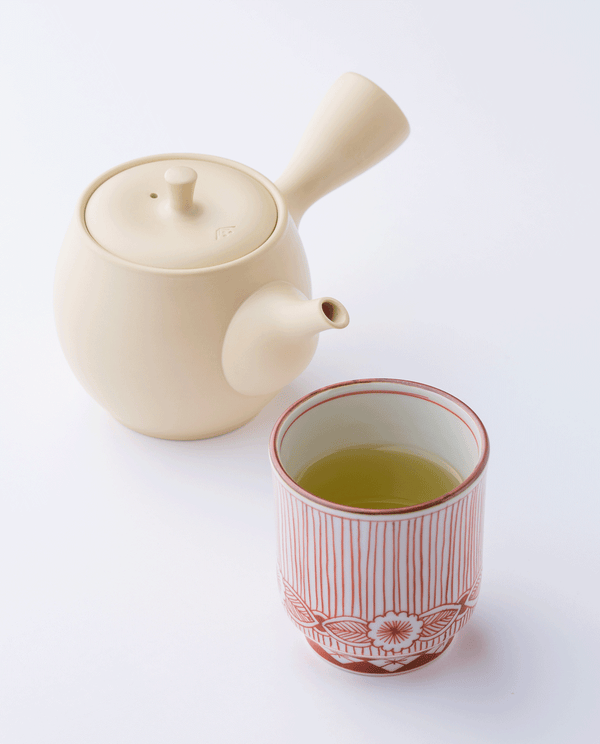 How does it taste?
A very smooth taste that goes down easily. Drinking it seems very natural.
How/when to enjoy it?
When you want to free yourself from distractions. It disperses fogginess and clears your head.
What to enjoy it with?
Either fresh or dried fruit.
How do Ippodo staff enjoy it?
Drink it when you want to view things from a fresh perspective. It makes you feel like you have cleared away superfluous things.
Ippodo's Organic Sencha
Our organic sencha is cultivated and processed under conditions that comply with the requirements for JAS organic certification, which is equivalent to the EU and USDA organic certification, as well as meeting Ippodo standards for providing sencha's natural mellow aroma and flavor. Most of the cultivation of organic sencha is left up to nature, resulting in a different taste every year. Discovering each year's flavor is one of the delights of this tea.
Strength

Light/easy to drink

Rich/satisfying

Taste

Fragrance
How to Prepare
A new experience from every cup. The different flavour that you get each time you prepare sencha makes drinking sencha a profound experience.
1 Use 10g of leaves (2 tablespoons)
2 Add 210ml of hot water (80°C)
3 Serve 60 seconds after beginning to pour the hot water.
Specs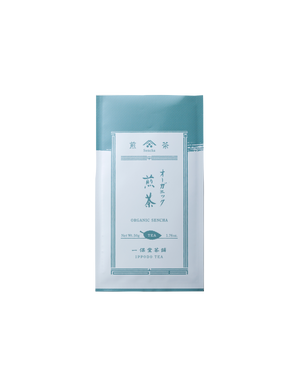 Organic Sencha 50g Bag
Size of Package : W11.0 x D2.0 x H20.0 cm
Net Weight : 100grams
Per Serving (1 pot) : 10grams
Ingredients : Green tea(Japan)
Shelf Life : 180 days
About gift wrapping