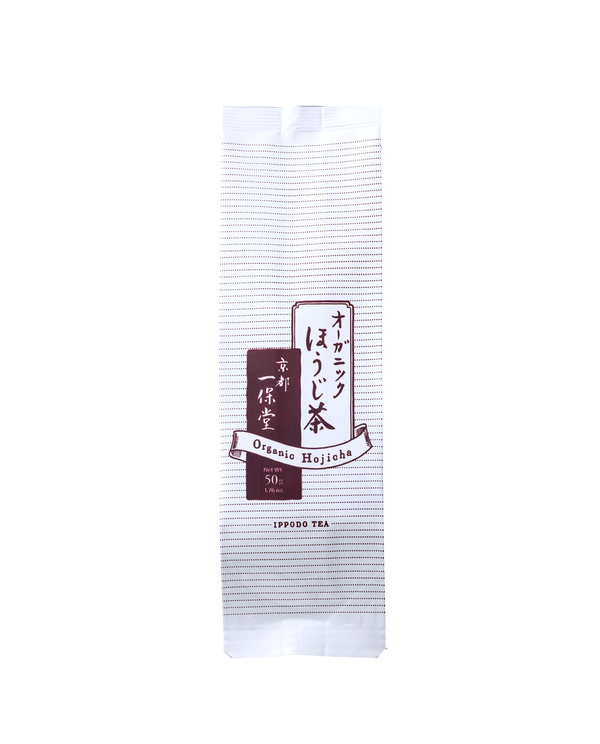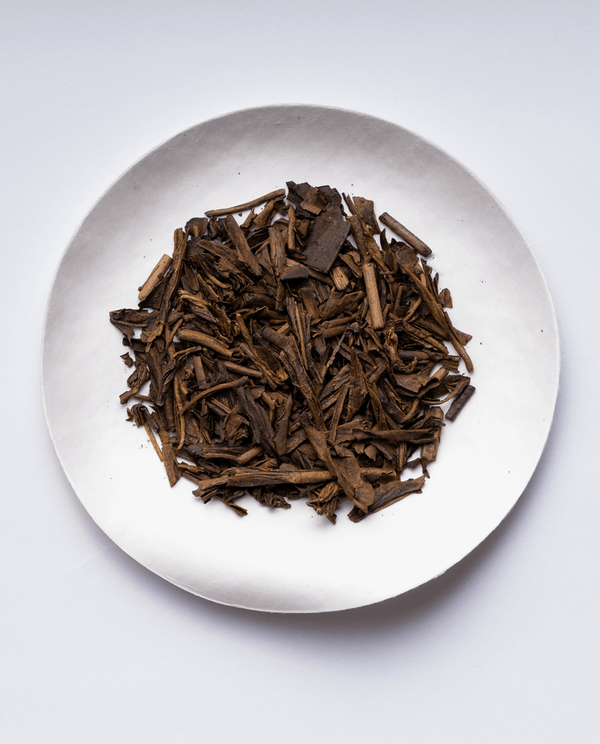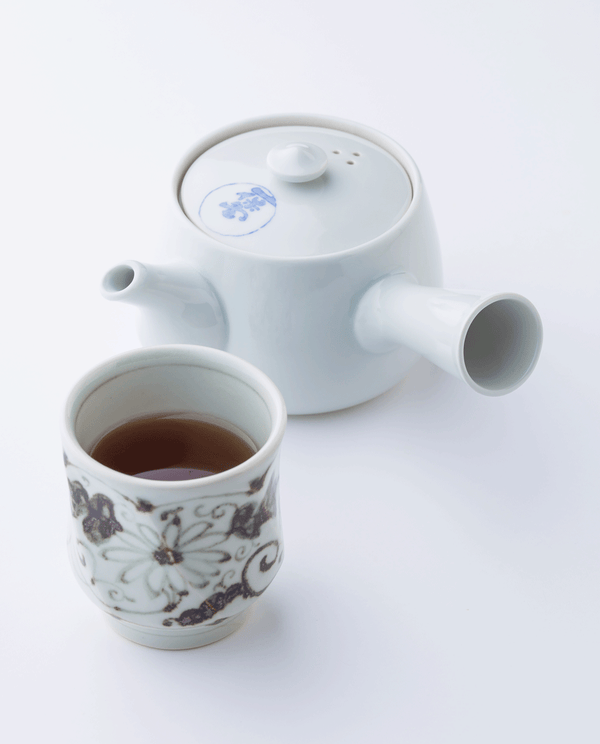 How does it taste?
A characteristic light body, subtle sweetness and roasted aroma.
How/when to enjoy it?
When you want to relax.
What to enjoy it with?
Strawberries, oranges, or cherries. Fruit that is sweet and slightly sour.
How do Ippodo staff enjoy it?
Take this light and easy-to-drink tea as a gift when visiting friends.
Ippodo's Organic Hojicha
This tea is cultivated and processed under conditions that comply with the requirements for JAS organic certification, which is equivalent to the EU and USDA organic certification. Organically grown tea leaves are cultivated entirely through natural processes until harvested, so the size of the harvest and flavor of the tea vary from year to year. The difficulty of cultivating organic tea leaves of stable quality and quantity in challenging conditions makes them very rare. We think you will truly enjoy our Organic Hojicha, which possesses the natural, strong flavor and fragrance that Ippodo demands.
Strength

Light/easy to drink

Rich/satisfying

Taste

Fragrance
How to Prepare
Aroma helps you to relax. To be sure of getting the full aroma, use hot water that is boiling vigorously.
1 Use 10g of leaves (4 tablespoons)
2 Add 240ml of hot water (100°C)
3 Serve 30 seconds after beginning to pour the hot water.
Specs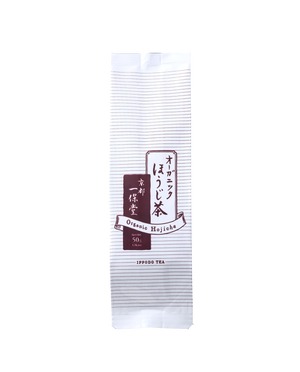 Organic Hojicha 50g Bag
Size of Package : W7.0 x D5.2 x H25.0 cm
Net Weight : 50grams.
Per Serving (1 pot) : 10grams
Ingredients : Green tea(Japan)
Shelf Life : 180 days
About gift wrapping