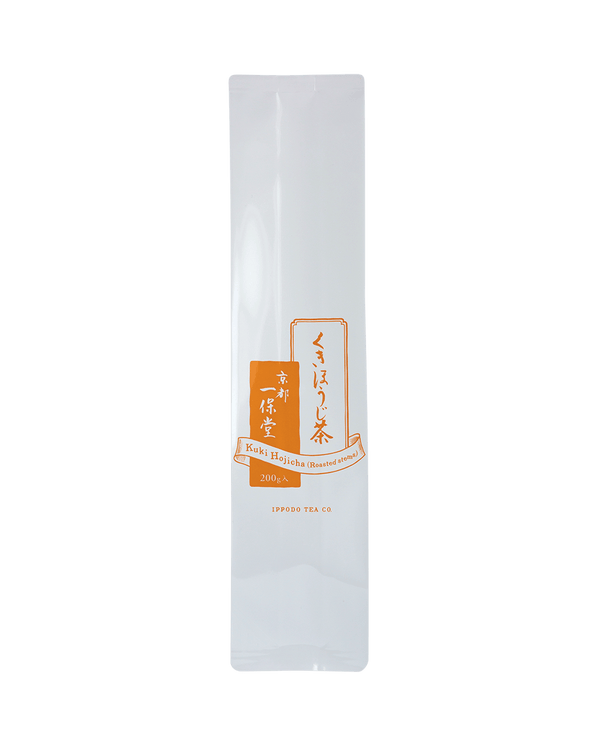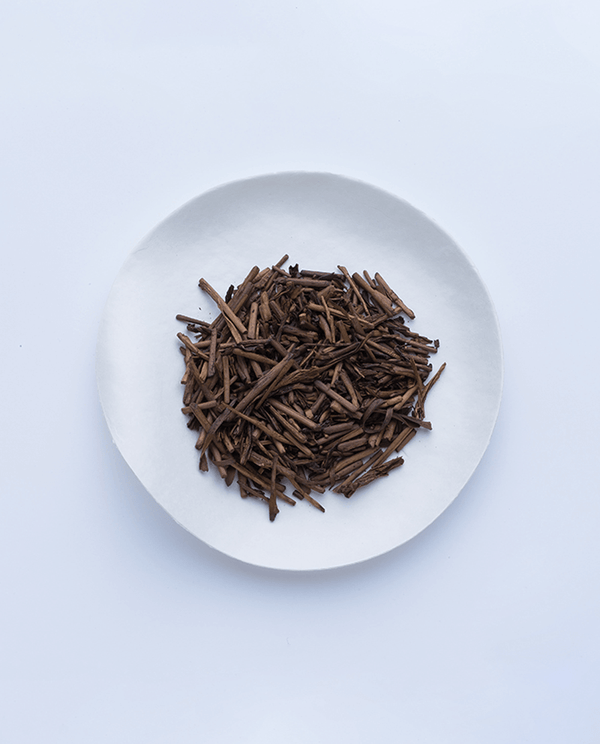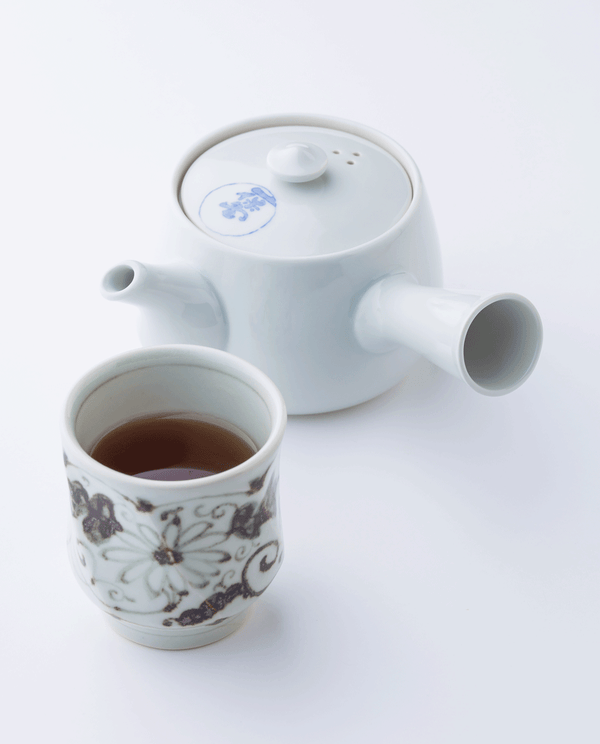 How does it taste?
Roasted aroma reminiscent of dark roasted coffee and refreshing flavour that tastes rich and sweet.
How/when to enjoy it?
Drink Kuki Hojicha when you feel like drinking coffee, but prefer something that is gentler on the stomach.
What to enjoy it with?
Bread or toast. It also goes well with dishes with lots of butter or cream.
How do Ippodo staff enjoy it?
Take it as a gift when visiting friends who usually drink coffee.
Strength

Light/easy to drink

Rich/satisfying

Taste

Fragrance
How to Prepare
Aroma helps you to relax. To be sure of getting the full aroma, use hot water that is boiling vigorously.
1 Use 10g of leaves (4 tablespoons)
2 Add 240ml of hot water (100°C)
3 Serve 30 seconds after beginning to pour the hot water.
Specs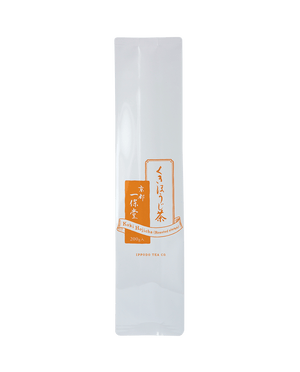 Kuki Hojicha (Roasted Stems) 200g Bag
Size of Package : W8.5×D6.0×H37.0 cm
Net Weight : 200grams.
Per Serving (1 pot) : 10grams
Ingredients : Green tea(Japan)
Shelf Life : 180 days
About gift wrapping