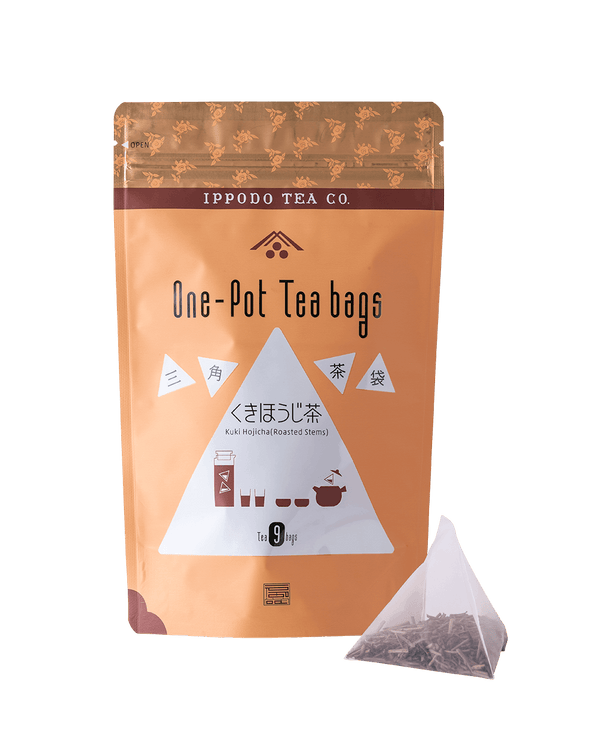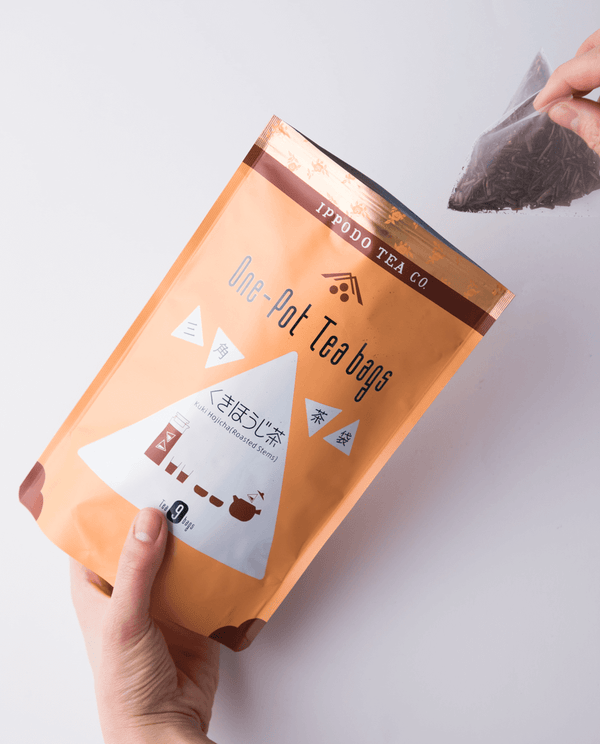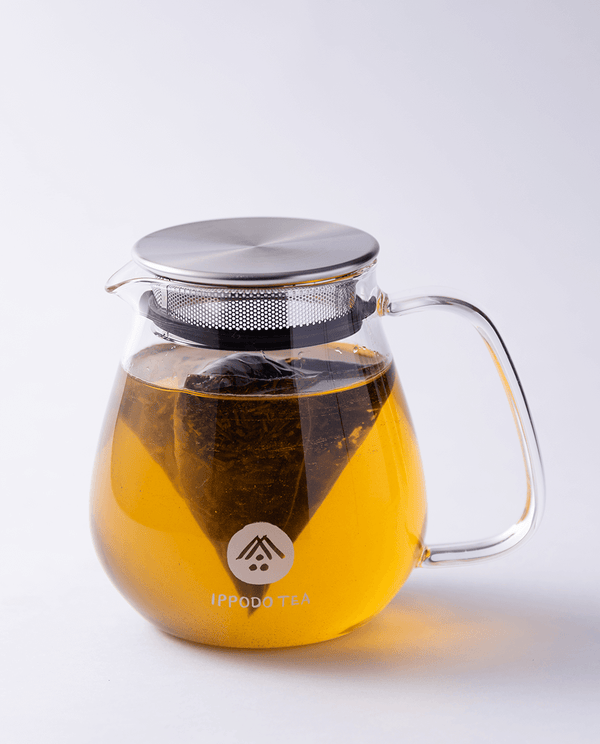 How does it taste?
A wonderful roasted aroma and rich but refreshing taste.
How/when to enjoy it?
Cold brew it to enjoy a surprisingly sweet, smooth taste. Make a big batch in a large carafe.
What to enjoy it with?
Braised pork, Nagasaki-style.
How do Ippodo staff enjoy it?
Make ad-hoc 'hojicha au lait' by putting a teabag in a mug, adding milk and heating it in a microwave oven.
Strength

Light/easy to drink

Rich/satisfying

Taste

Fragrance
How to Prepare
1 teabag

300ml

100℃

2 min.
Hot Tea, Cold Tea, Quick & Easy
Gyokuro, sencha, genmaicha, hojicha: Boiling hot water, 300ml, 2 min. (with chilled water: 300ml, 20 min.)
Specs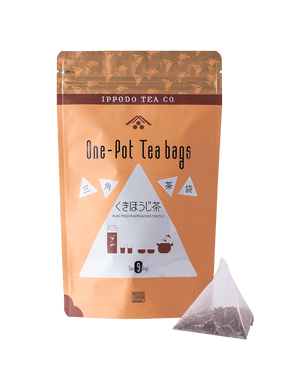 One-Pot Teabag Kuki Hojicha (Roasted Stems) (7g x 9 bags)
Size of Package : W15.0 x D4.1 x H24.3 cm
Net Weight : 63grams. (7 grams x 9)
Ingredients : Green tea (Japan)
Shelf Life : 180 days
About gift wrapping