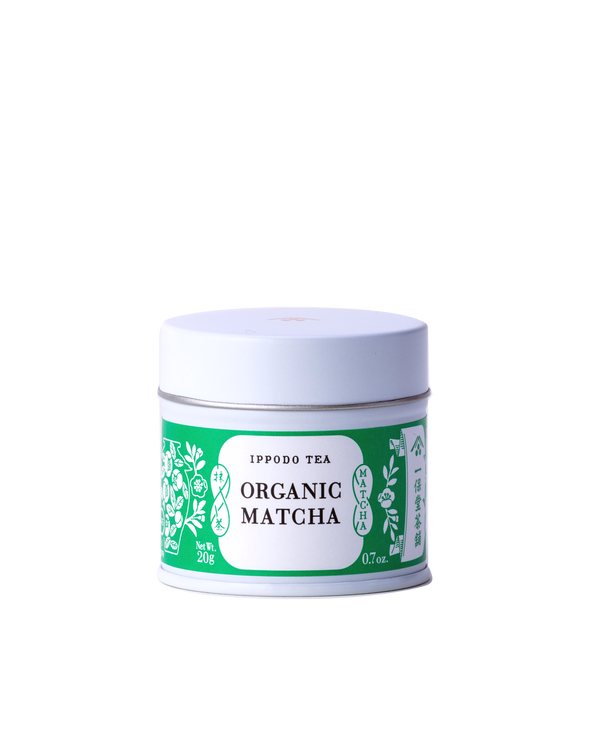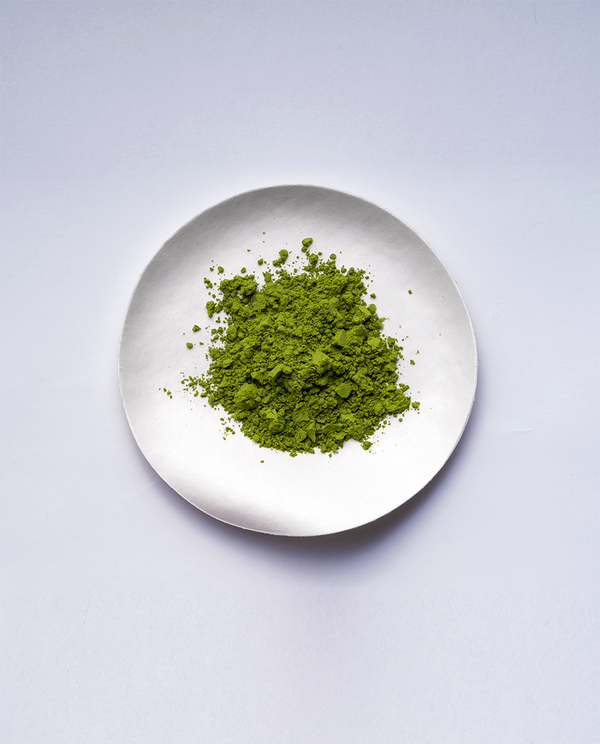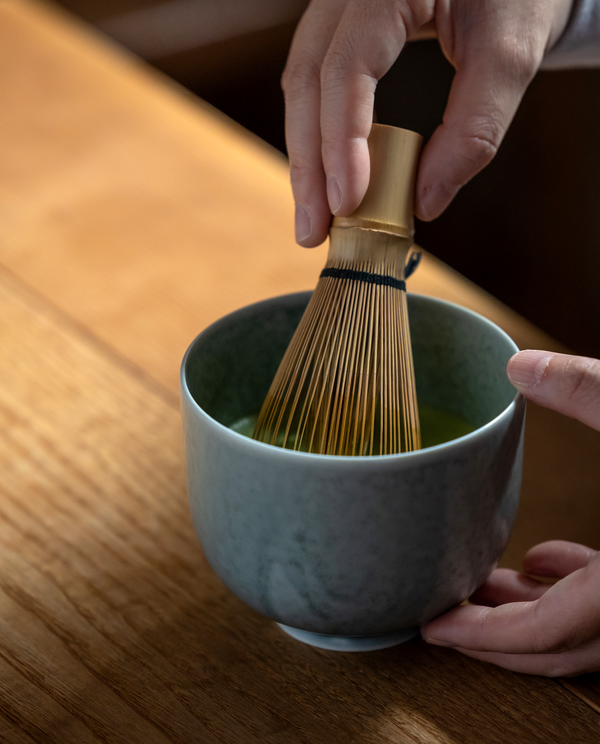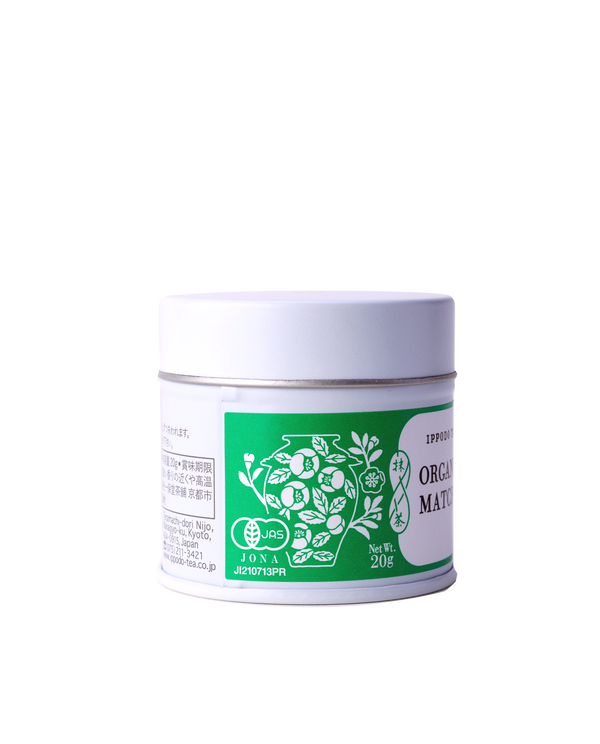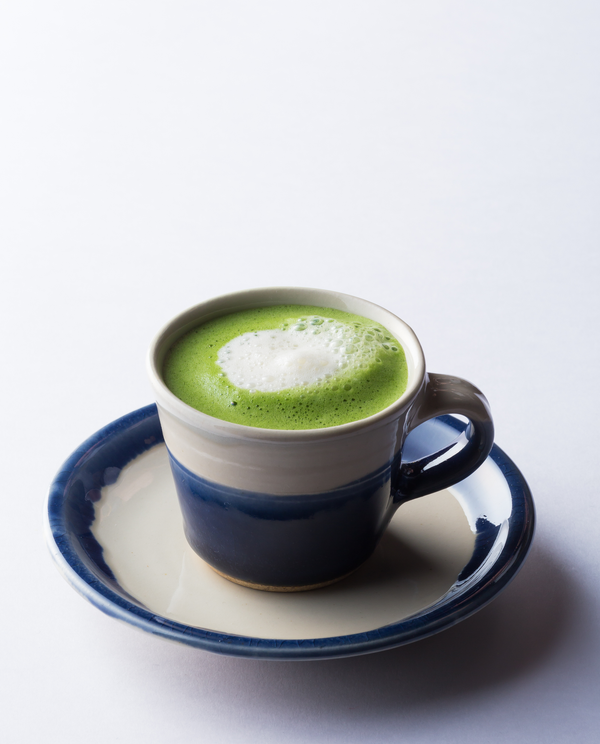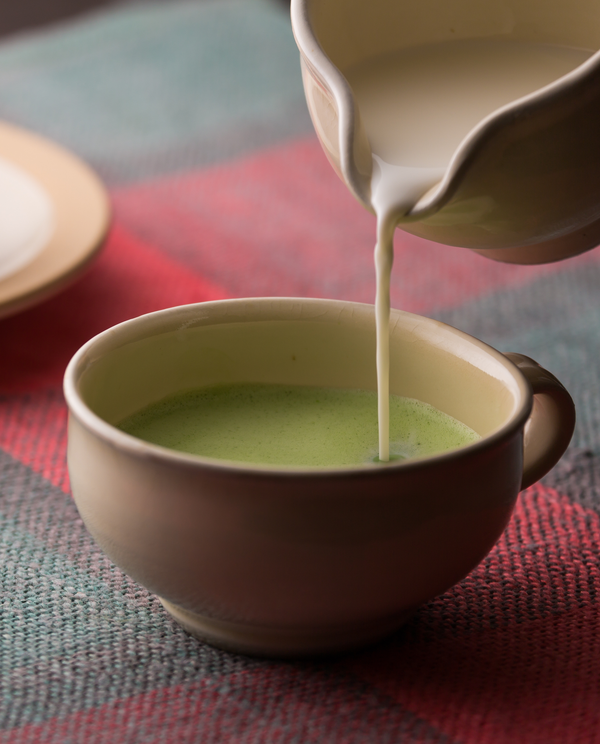 How does it taste?
The powerful fragrance and flavour of nature. A light aftertaste providing a pleasantly sharp bitterness.
How/when to enjoy it?
When you've been concentrating too hard and too long, it can wake you up and recharge you. Its vigour gives you the energy to go on.
What to enjoy it with?
Simple rustic sweets such as dried fruits and nuts, or pastries such as tarts made using seeds.
How do Ippodo staff enjoy it?
Bitter sweetness is one of the attractions of organic matcha. Pair it with soy milk to make matcha soy latte. You can add in a little honey, too.
Ippodo's Organic Matcha
This tea is cultivated and processed under conditions that comply with the requirements for JAS organic certification, which is equivalent to the EU and USDA organic certification. Organically grown tea leaves are cultivated entirely through natural processes until harvested, so the size of the harvest and flavor of the tea vary from year to year. The difficulty of cultivating organic tea leaves of stable quality and quantity in challenging conditions makes them very rare. We think you will truly enjoy our Organic Matcha, which possesses the natural, strong flavor and fragrance that Ippodo demands.
Strength

Light/easy to drink

Rich/satisfying

Taste

Fragrance
How to Prepare
Preparing the usucha quickly is the secret to enjoying the full fragrance.
1 Sift 2g of matcha (1.5 heaped tea ladles or 1 level teaspoon)
2 Add 60ml of hot water (80°C)
3 Whisk vigorously for 15 seconds
Specs
Organic Matcha 20g Can
Size of Package : Dia.5.3 x H5.2 cm
Net Weight : 20 grams
Per Serving : 2 grams (usucha)
Ingredients : Green tea(Japan)
Shelf Life : 180 days
About gift wrapping