食卓ノート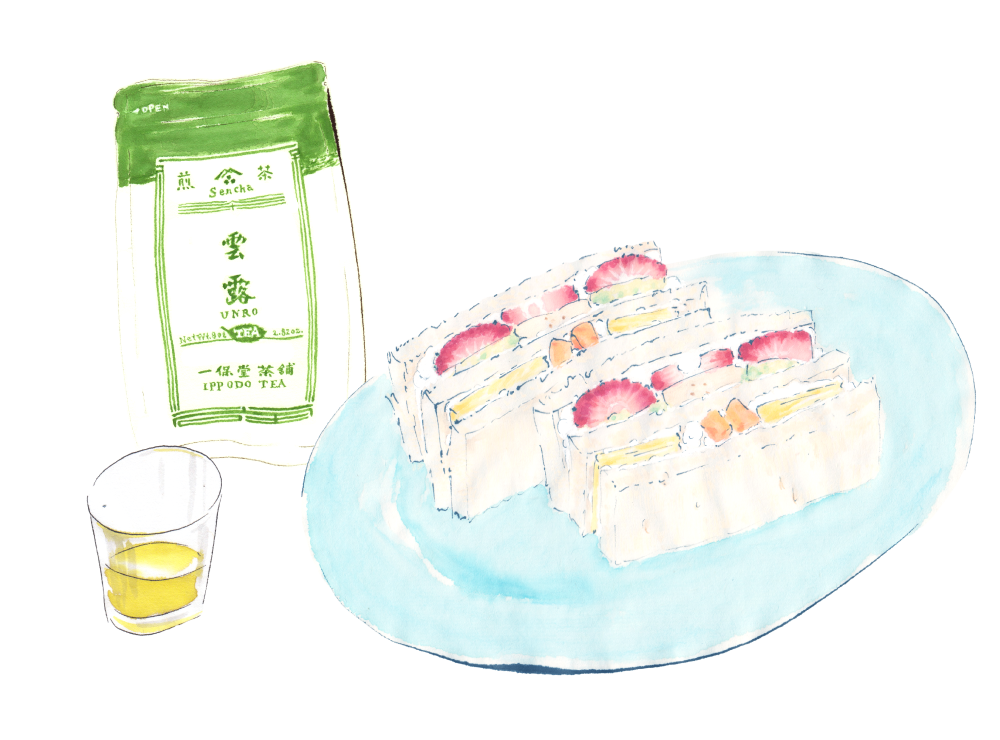 Fruit sandwiches with chilled Unro Sencha
Japanese fruit sandwiches are packed with the delicious taste of fruit. The tartness of the fruit and the sweet, smooth flavour of fresh whipped cream mixing together and melting in your mouth is divine. A chilled Unro Sencha, quickly prepared, is refreshing and has a refined taste that goes beautifully with these luxurious sandwiches.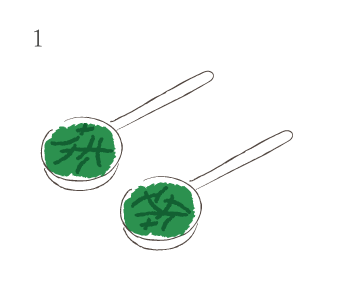 2 tbsp
(10 g)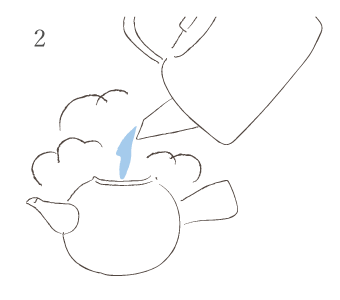 Boiling hot water (210ml)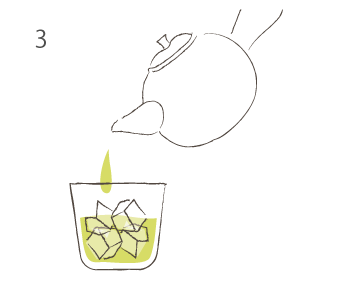 1 min
Prepare it on the strong side by using this longer-than usual brewing time to take into account the ice that will melt.
Pour the tea out of the kyusu teapot all at once into a glass or cup filled with lots of ice, and your chilled Japanese tea will be ready in an instant.