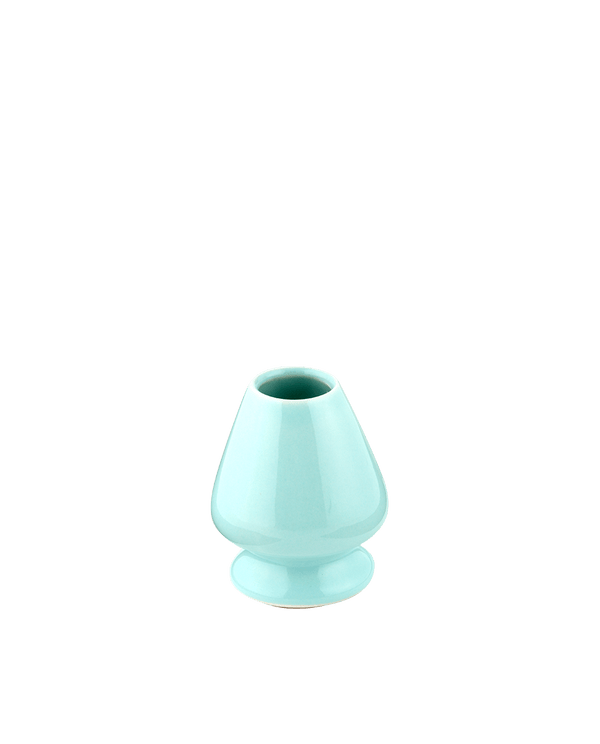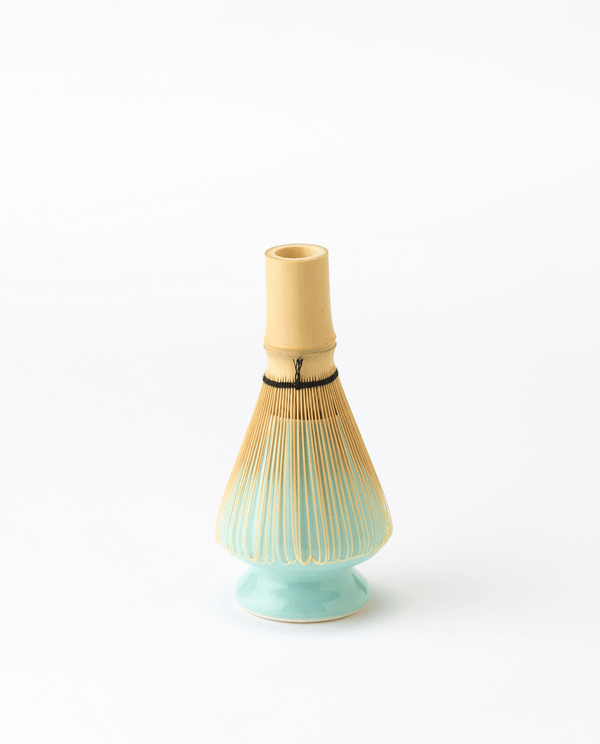 This item is useful for ensuring that the chasen will last as long as possible.
The unique flared shape of a bamboo chasen whisk is what makes it so effective at whisking matcha. But when not used, a chasen can gradually lose its flared shape. This whisk stand (chasen-tate) keeps that from happening. It helps to retain the flared shape of the tips. As a purveyor of Japanese tea, Ippodo encourages chasen users to get more use and convenience out of the chasen for as long as possible. This ceramic item is a good fit for Ippodo chasen whisks.
How do Ippodo staff use it?
Consider keeping your chasen and whisk stand with your teapot and coffee dripper—out front, not in the back of the cupboard—so that you can decide whether you're going to have black tea, coffee, or matcha while looking at your utensils.
Retains the shape of the chasen, ensuring ease of use anytime

The stand helps the chasen to retain its shape throughout its lifespan—whether it's brand new, just been used, or has been sitting in storage for an extended period of time—ensuring that you can use it any time, even if it's been a while since you prepared matcha.

Does a good job of drying your chasen, and is easy to keep clean

After whisking matcha, make sure to thoroughly wash the chasen with water only and place it on the whisk stand. This whisk stand allows your chasen to dry well, which is important because a chasen can become mouldy if not dried thoroughly. The whisk stand is ceramic, making it easy to wash and keep clean.
Specs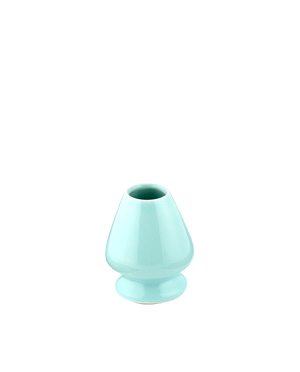 Whisk Stand (Chasen-tate)
Dimensions : Dia.6.0 x H7.5 cm * Dimensions are approximate.
Material : Pottery
Made in : Japan (Banko-yaki)
Dishwasher safe? : Yes
Dishwashing detergent OK? : Yes
About gift wrapping