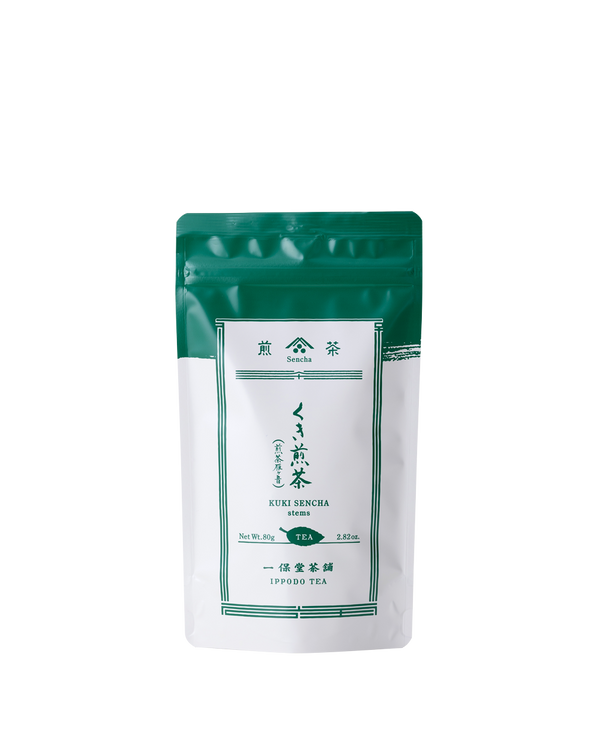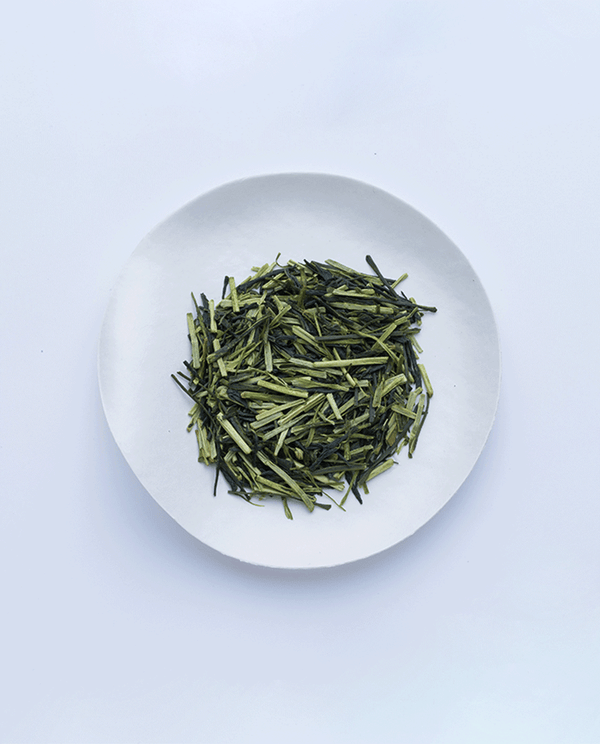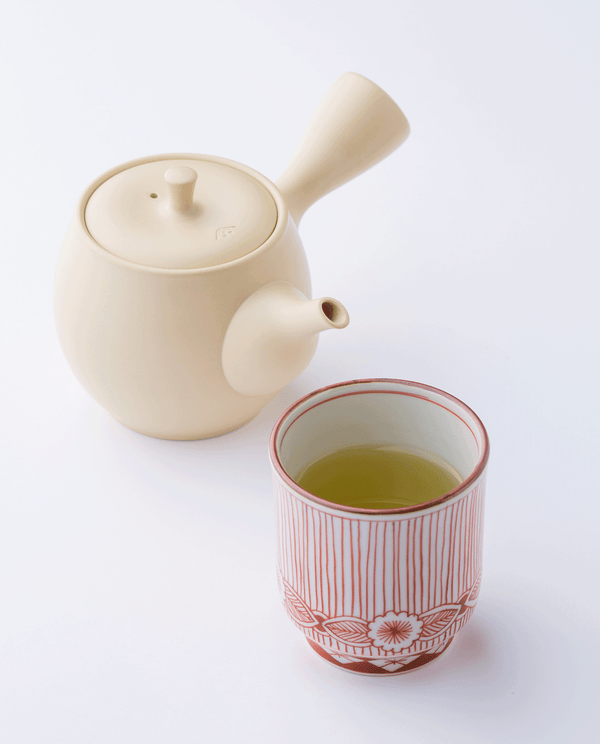 How does it taste?
The natural sweetness of stems, with little astringency. As you prepare it, a spicy fragrance reminiscent of Japanese sansho pepper wafts into the air.
How/when to enjoy it?
Drink it when you want to relax, like herb tea.
What to enjoy it with?
Dishes like barbecued eel on rice (unaju) or a bowl of rice topped with chicken and eggs (oyako donburi). It goes well with spicy aromas.
How do Ippodo staff enjoy it?
Prepare three teapots using the same tea leaves to fill a large carafe or jug that can be placed on the table for meals with family.
Strength

Light/easy to drink

Rich/satisfying

Taste

Fragrance
How to Prepare
Using boiling hot water makes gyokuro and sencha refreshing and exhilarating Boiling hot water brings out a lot of astringency. Brewing quickly is vital.
1 Use 10g of leaves (2 tablespoons)
2 Add 210ml of boiling hot water
3 Serve 30 seconds after beginning to pour the hot water.
Specs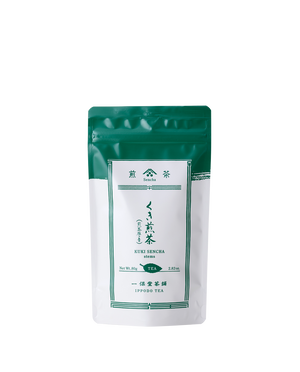 Kuki Sencha (Stems) 80g Bag
Size of Package : W12.0 x D3.5 x H21.5 cm
Net Weight : 80grams.
Per Serving (1 pot) : 10grams
Ingredients : Green tea(Japan)
Shelf Life : 180 days
About gift wrapping