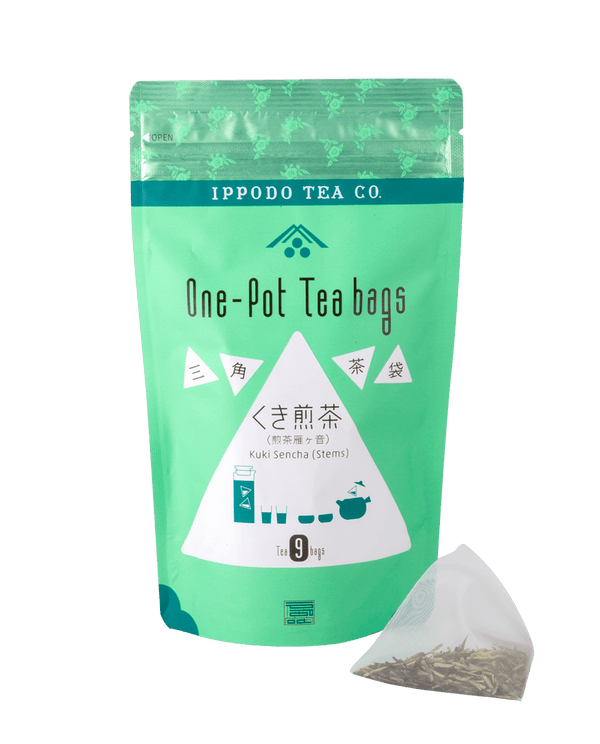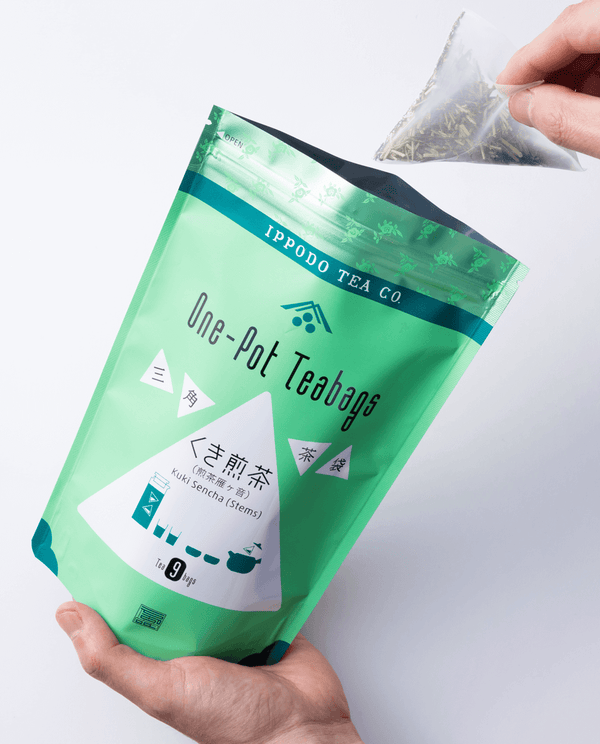 How does it taste?
Somewhat like a kind of herb tea, with verdant, invigorating fragrance and sharpness.
How/when to enjoy it?
When you want to feel refreshed. Bring out its fragrance by preparing it with piping hot water.
What to enjoy it with?
Drink it with sablé biscuits, like you would with black tea.
How do Ippodo staff enjoy it?
Drink it instead of coffee or black tea when having snacks with a group of people.
Strength

Light/easy to drink

Rich/satisfying

Taste

Fragrance
How to Prepare
1 teabag

300ml

100℃

2 min.
Hot Tea, Cold Tea, Quick & Easy
Gyokuro, sencha, genmaicha, hojicha: Boiling hot water, 300ml, 2 min. (with chilled water: 300ml, 20 min.)
Specs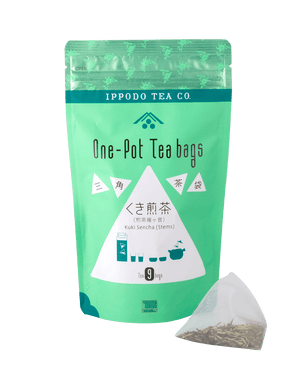 One-Pot Teabag Kuki Sencha (stems) (7g x 9 bags)
Size of Package : W15.0 x D4.1 x H24.3 cm
Net Weight : 63 grams. (7 grams x 9)
Ingredients : Green tea (Japan)
Shelf Life : 180 days
About gift wrapping