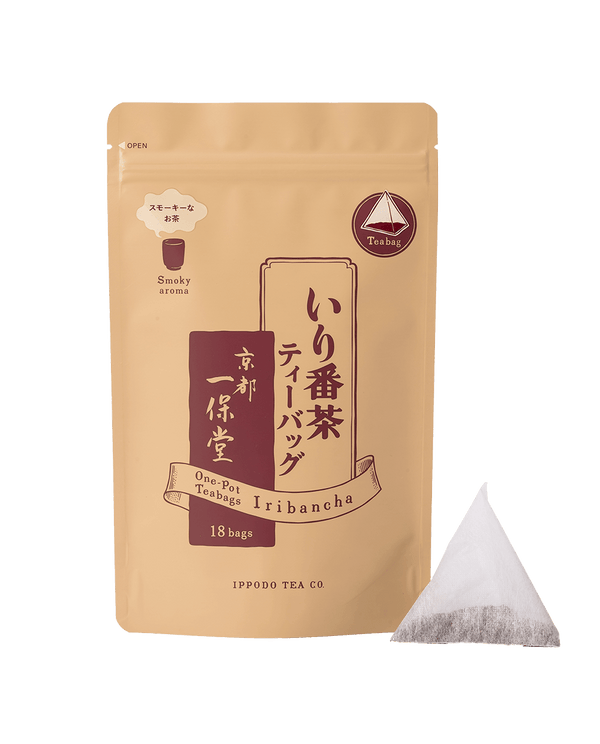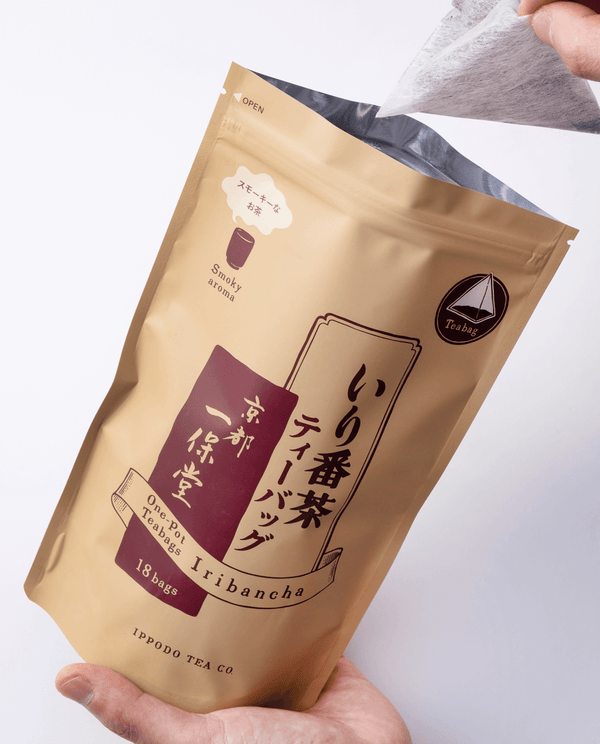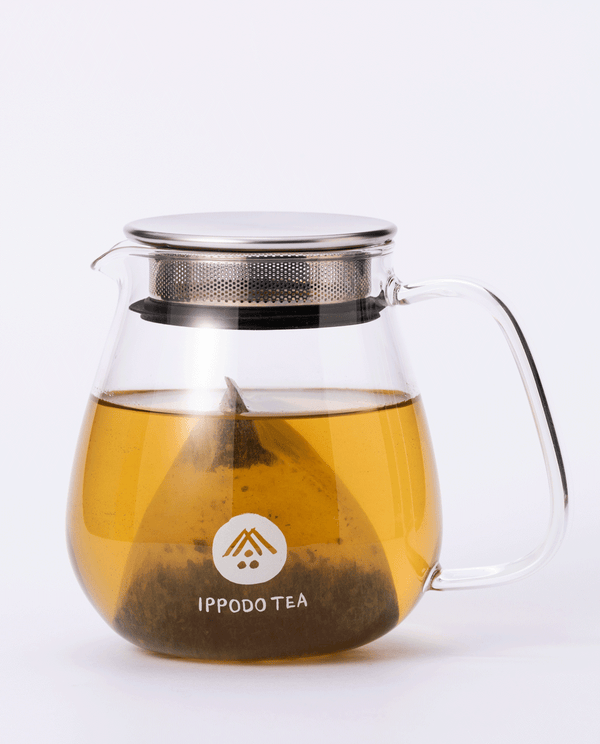 Iribancha is made by roasting tea at high temperature, giving it a distinctive smoky aroma. Yet it has a surprisingly refreshing, delicious taste that goes down smoothly, encouraging you to drink more.
How/when to enjoy it?
Drink this low-caffeine tea before going to bed, or on a day off when you want to relax.
What to enjoy it with?
Sipping tea between dishes of Chinese food or similar richly-flavoured cuisine enhances the whole meal.
How do Ippodo staff enjoy it?
This distinctive bancha of the Kyoto area is easy to prepare, and makes a good little gift to take when visiting family or to give to friends who live far away.
Strength

Light/easy to drink

Rich/satisfying

Taste

Fragrance
How to Prepare
1 teabag

400ml

100℃

5 min.
Great as an everyday tea. It's quick and easy to prepare with boiling hot water.
Boiling hot water, 400ml, 5 min.
Specs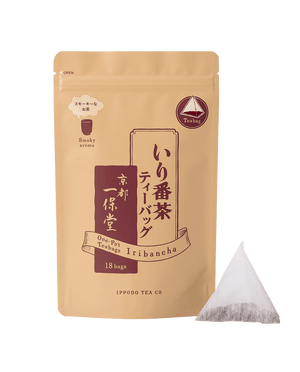 One-Pot Teabag Iribancha (Kyobancha) 18 bags
Size of Package : W15.0 x D3.8 x H24.2 cm
Net Weight : 126 grams. (7 grams x 18)
Ingredients : Green tea (Japan)
Shelf Life : 180 days
About gift wrapping