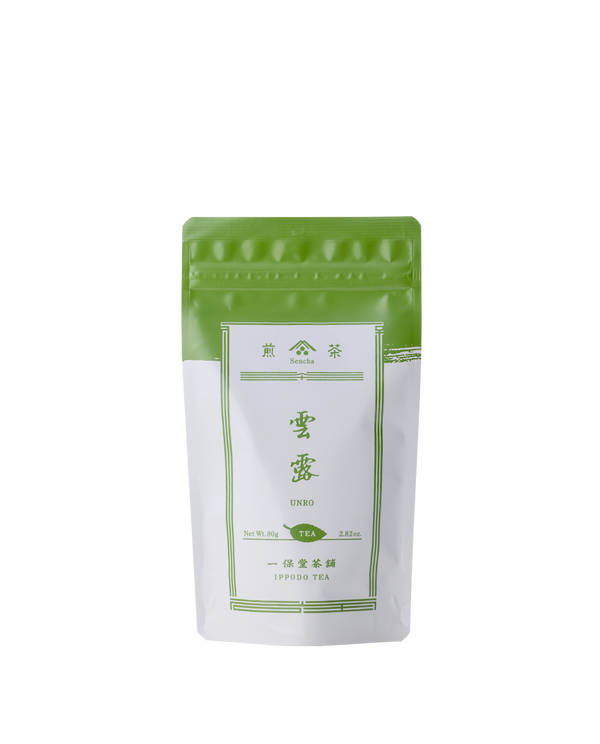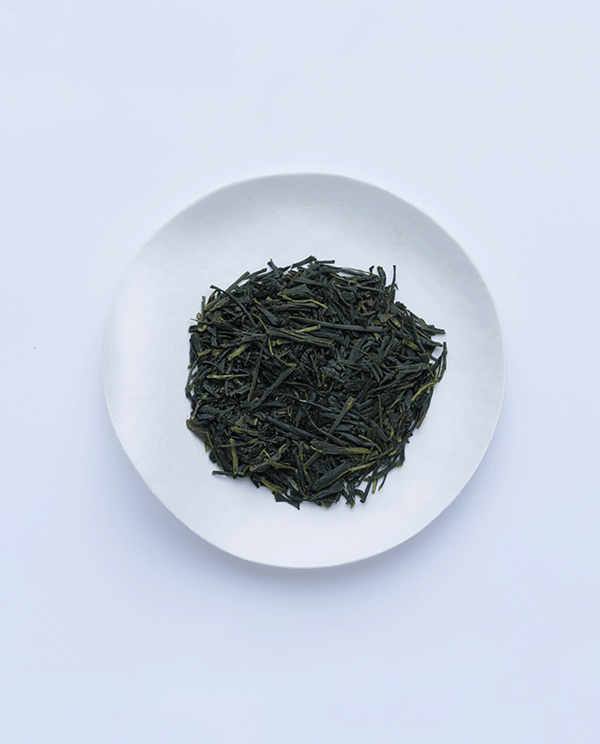 How does it taste?
Light, refreshing, and easy to drink, with a pleasant, mild aftertaste.
How/when to enjoy it?
When chatting with family and friends, or when you feel like taking a break.
What to enjoy it with?
Casual foods like biscuits and savoury snacks.
How do Ippodo staff enjoy it?
When you've come to a dead end and want to reset. It clears your head and gets you ready to take the next step forward.
Strength

Light/easy to drink

Rich/satisfying

Taste

Fragrance
How to Prepare
Using boiling hot water makes gyokuro and sencha refreshing and exhilarating Boiling hot water brings out a lot of astringency. Brewing quickly is vital.
1 Use 10g of leaves (2 tablespoons)
2 Add 210ml of boiling hot water
3 Serve 30 seconds after beginning to pour the hot water.
Specs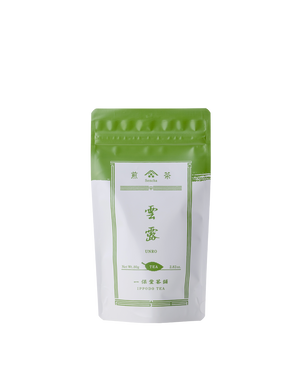 Unro 80g Bag
Size of Package : W12.0 x D3.5 x H21.5 cm
Net Weight : 80grams.
Per Serving (1 pot) : 10grams
Ingredients : Green tea(Japan)
Shelf Life : 180 days
About gift wrapping