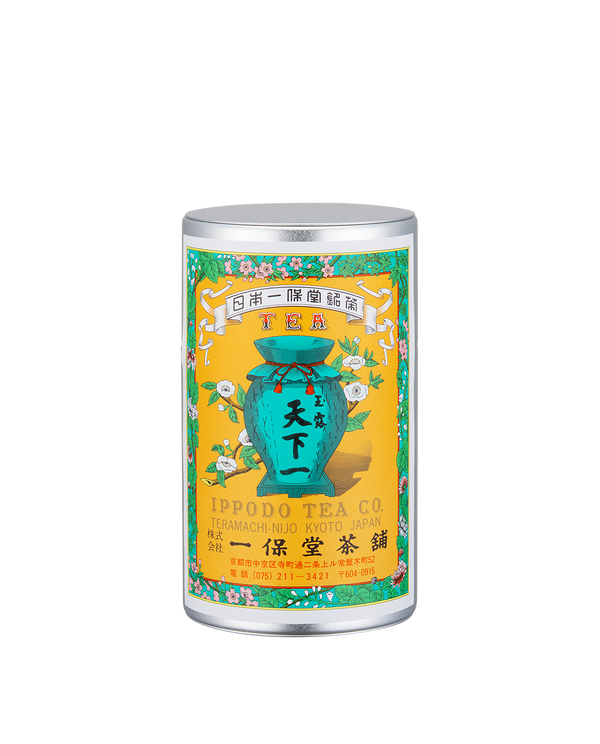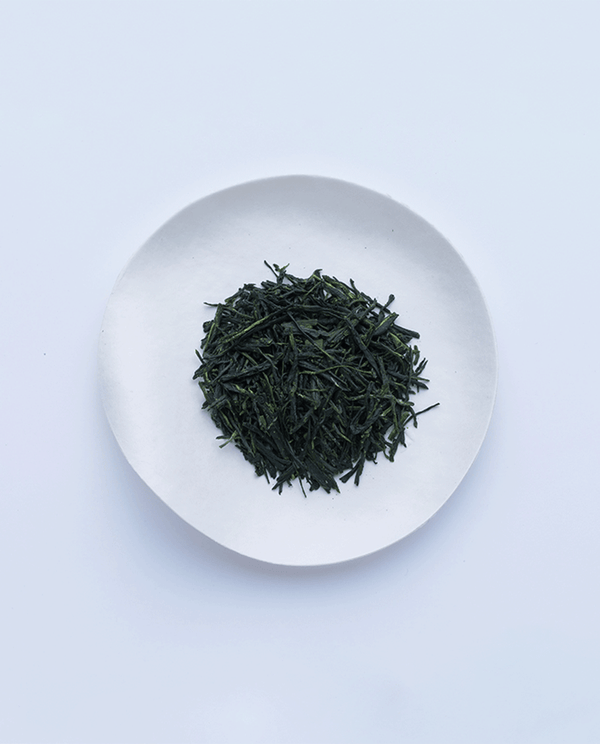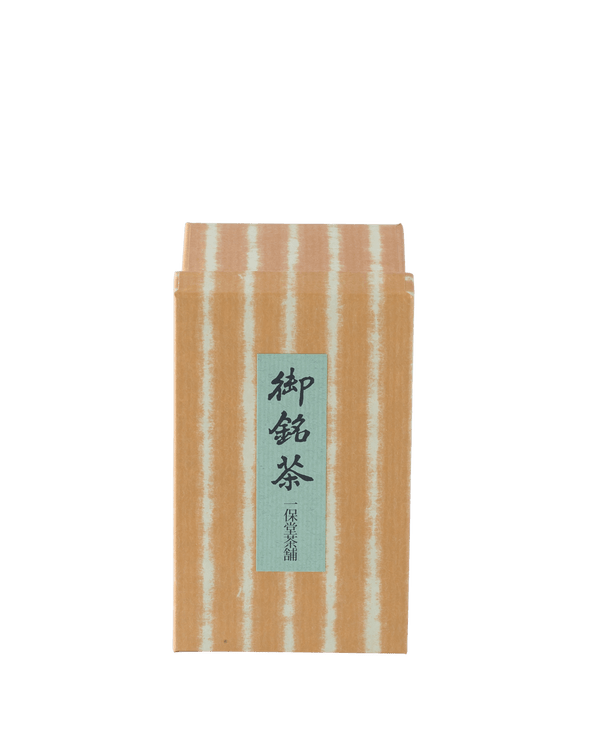 How does it taste?
A clear taste and fragrance that bring to mind the untainted waters of a bubbling spring deep in the mountains.
How/when to enjoy it?
When you want to concentrate and hone your senses.
What to enjoy it with?
Savour Tenka-ichi all by itself.
How do Ippodo staff enjoy it?
Cold brew it with chilled water and fully appreciate its refreshing umami flavour.
Strength

Light/easy to drink

Rich/satisfying

Taste

Fragrance
How to Prepare
The concentrated umami can feel as though it had been squeezed out of freshly-picked tea leaves. To get all the umami, make sure to cool the water sufficiently after boiling.
1 Use 10g of leaves (2 tablespoons)
2 Add 80ml of hot water (60°C)
3 Serve 90 seconds after beginning to pour the hot water.
Specs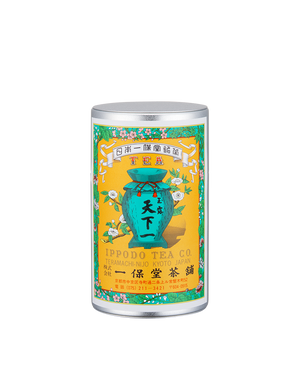 Tenka-ichi 180g Can w/box
Size of Package : W8.6 x D8.2 x H14.1 cm
Net Weight : 180 grams.
Per Serving (1 pot) : 10 grams
Ingredients : Green tea(Japan)
Shelf Life : 180 days
About gift wrapping