食卓ノート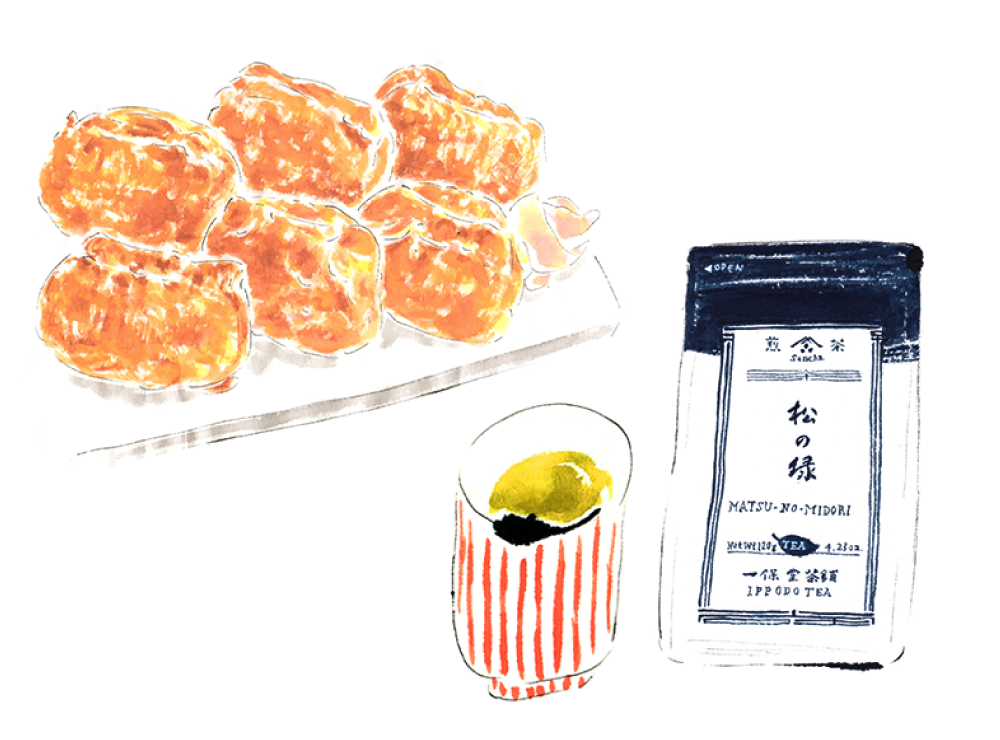 Inarizushi with Matsu-no-midori
Inarizushi is a dish that frequently makes an appearance when there's something to celebrate or an event of some sort. It consists of sushi rice wrapped in sweet pouches made from fried tofu. The light flavor and distinct sharpness of Matsu-no-midori sencha make it a perfect pairing for inarizushi.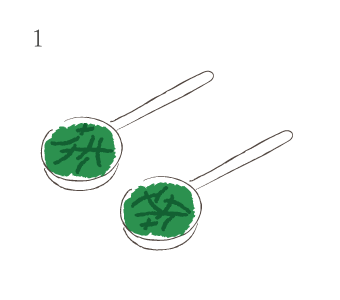 2 tbsp.
(10g)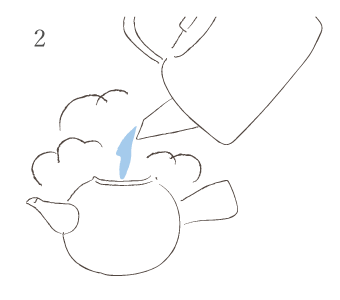 Boilling hot water
(210ml/7oz)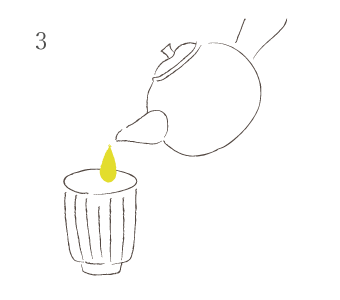 30 seconds
Don't shake the teapot while brewing.
The tea leaves begin to unroll as soon as you pour the boiling water into the kyusu teapot. Wait for about 30 seconds to allow them to open. There's no need to rush them by shaking or swirling the teapot.