食卓ノート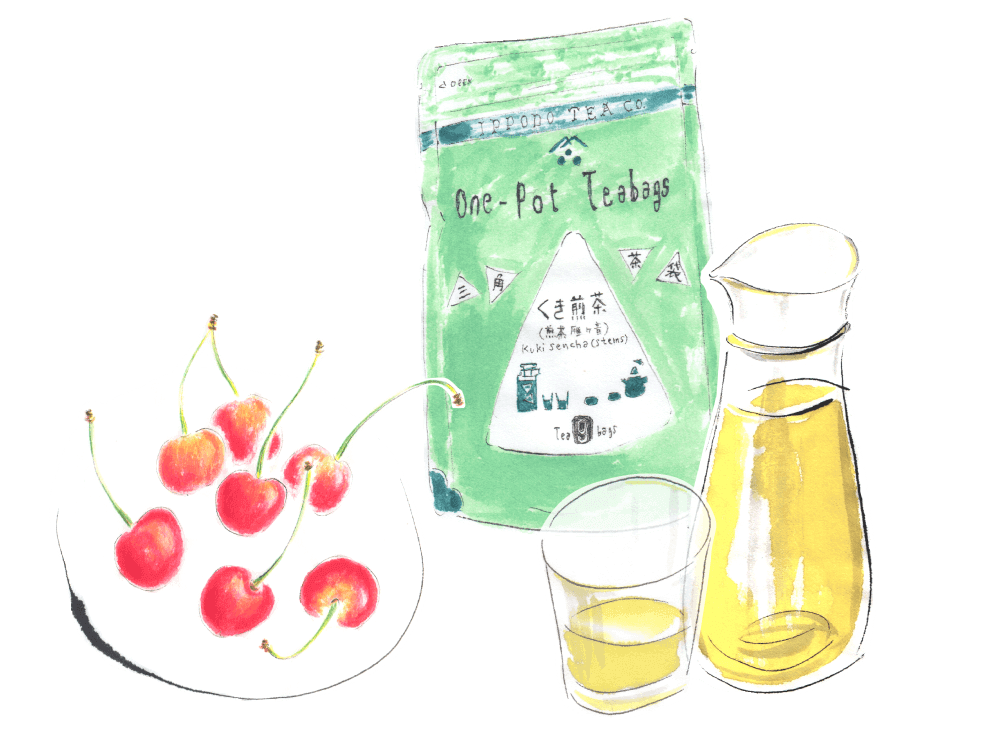 Cherries with Kuki Sencha
Cold-brewed Kuki Sencha is refreshing and fruity, somewhat like a cold glass of white wine. It goes wonderfully with fresh, juicy cherries.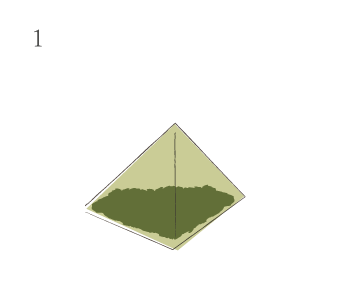 1 teabag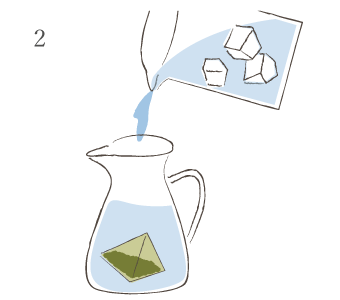 Chilled water
(300 - 500 ml / 10 - 17 oz.)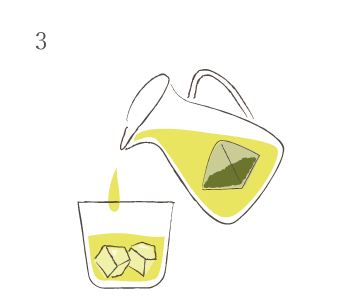 20 min.
Flavor tends to accumulate at the bottom. Stir before serving in order to distribute the strength evenly.