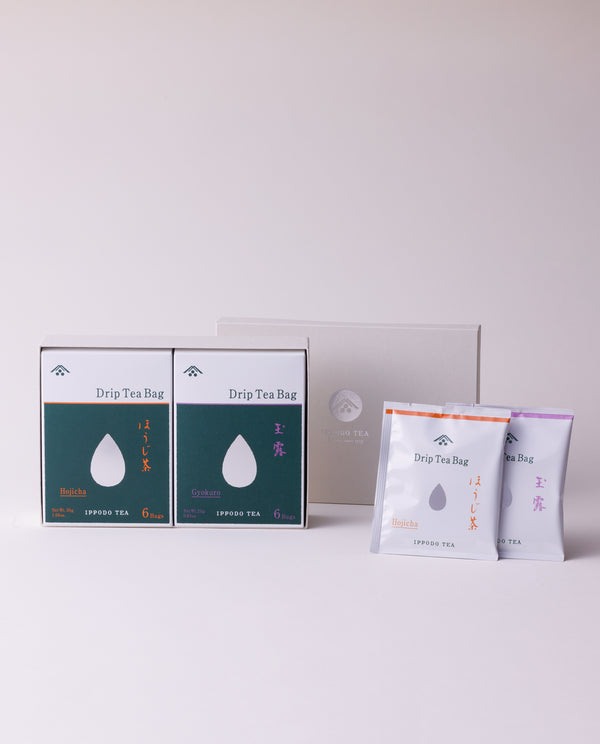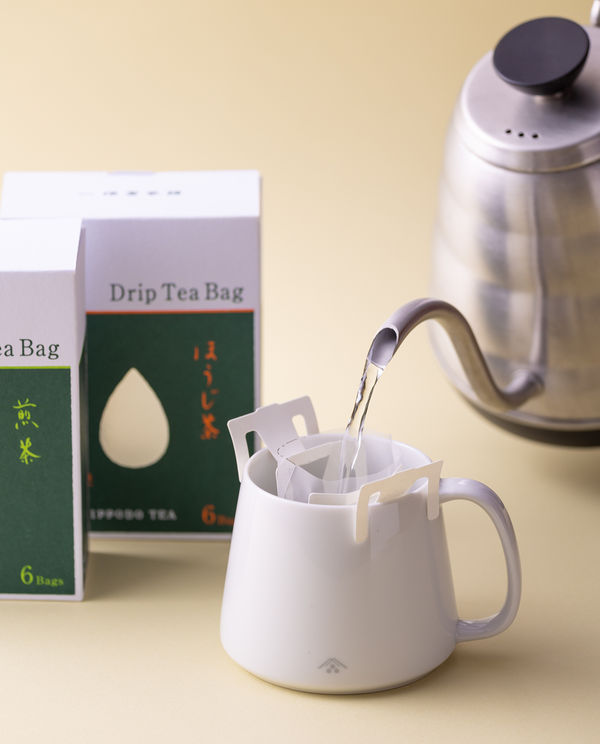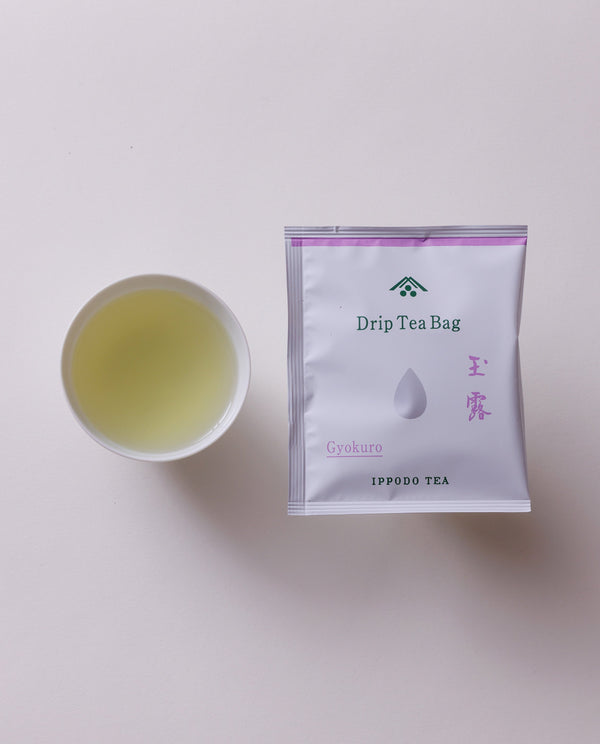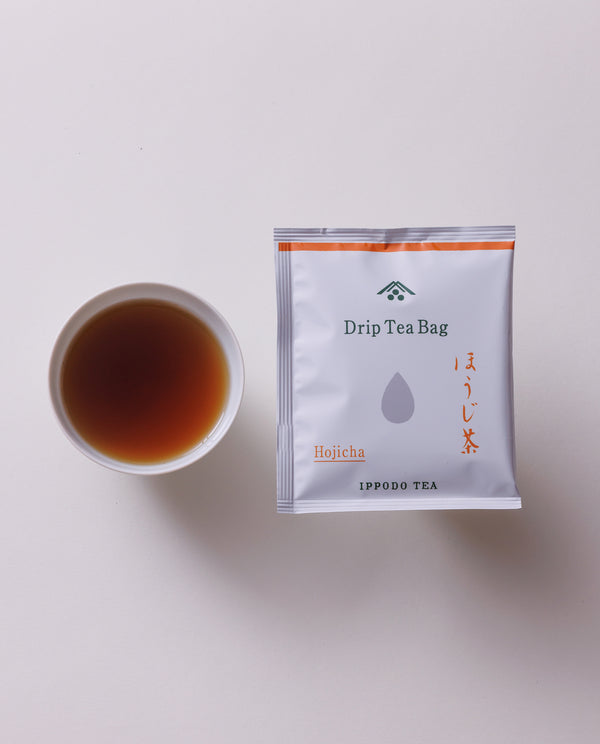 What kind of gift is it?
Just place a Drip Tea Bag over the cup, pour on boiling hot water, and brew in the cup for about one minute, and the tea is ready. This set contains two different kinds of Japanese tea, packaged in Drip Tea Bags to make preparation and clean up easy. The simple, white gift box has a refined feel to it, befitting a present. It makes a great little Japanese tea gift that is casual, but looks elegant.
How does it taste?
Gyokuro possesses a distinctive, mellow sweetness and magnificent fragrance, as well as a light, pleasant aftertaste. Hojicha is characterized by rich, roasted aroma, and just the right hint of sweetness, and slight bitterness.
How/when to enjoy it?
Preparing the tea with boiling hot water brings out great fragrance or aroma, which is perfect for enjoying when you're on a tea break from cooking or working. Gyokuro has magnificent fragrance while hojicha possesses rich, roasted aroma. Choose the one that suits your mood when you want to relax and unwind.
Who do Ippodo staff give it to?
This set makes a good gift for people who work hard every day, whether it be doing housework, raising children, or working at the office. It provides them with Japanese teas that allow them to enjoy a much deserved treat during breaks from their busy day. Pairing tea prepared with Drip Tea Bags, which provide both simplicity and delicious flavour, with sweet confections is a great way to become reenergized.
Make tea in your favourite cup

Drip tea bags allow you to enjoy the tea's fragrance as you prepare it. Savour its rich bouquet as you pour on hot water.

The individually packaged bags stay fresh longer

Each bag is individually packaged to protect the tea leaves from air, humidity, strong odors, and sunlight, which is of key importance with Japanese tea.

Elegance, with a touch of panache

Decorated with the image of a drop in silver foil embossing on a chic, green background, the attractive packaging conveys just the right amount of festivity, making it suitable as a gift.
Specs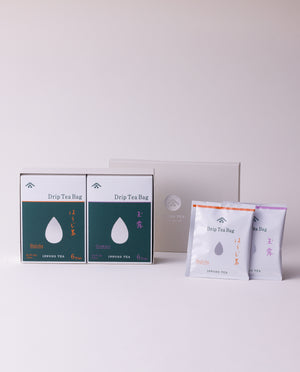 Drip Tea Bag Set (Gyokuro & Hojicha)
Size of Package : W21.8×D15.2× H5.5cm
Net Weight : Gyokuro 4 grams x 6, Hojicha 5 grams x 6
Ingredients : Green tea(Japan)
Shelf Life : 150 days
About gift wrapping