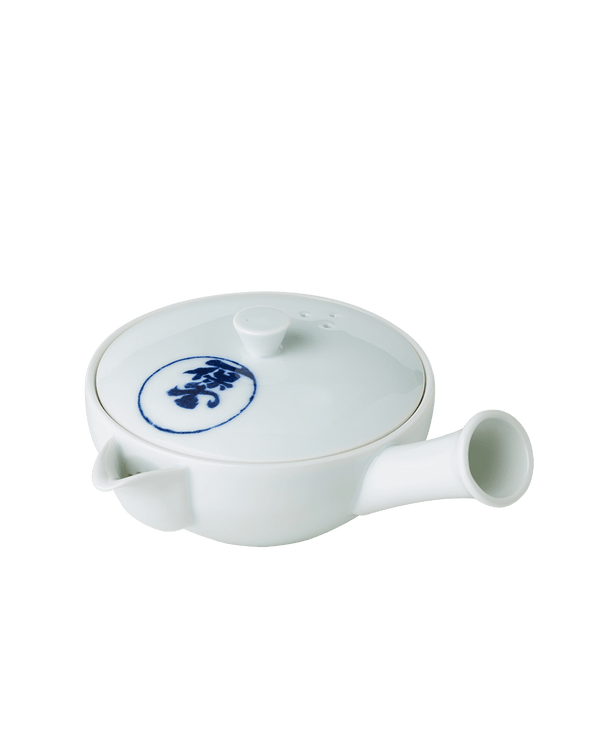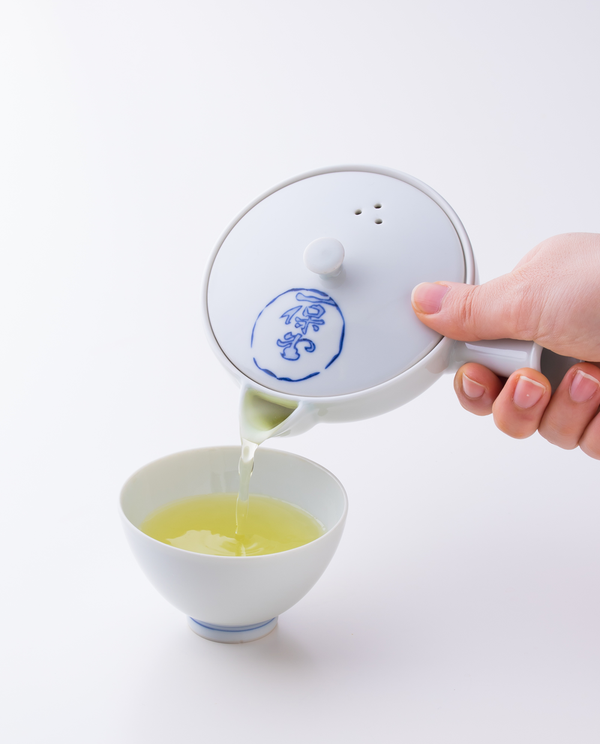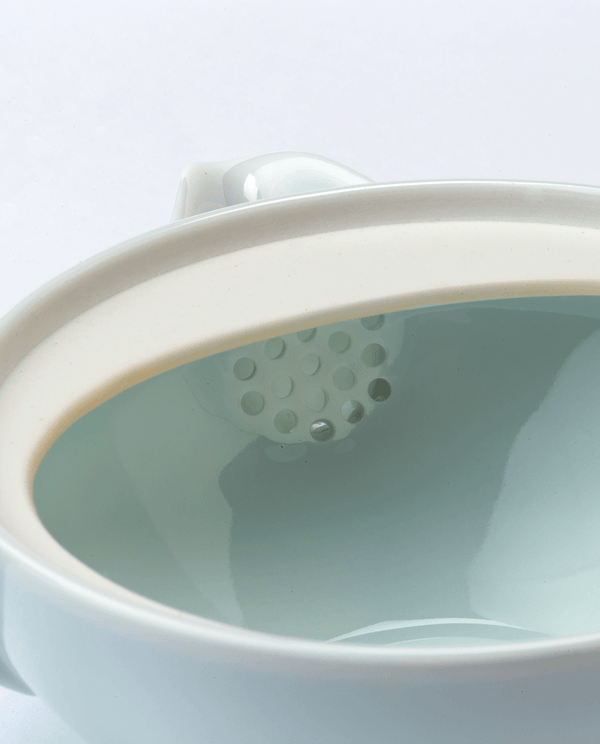 The ideal kyusu for preparing a superb cup of Japanese tea!
This is the first kyusu we made for preparing a superb cup of Ippodo tea. It was originally only used in-house, but we ended up selling it due to demand from customers, and it has remained virtually unchanged ever since.
How do Ippodo staff use it?
Although not ideal for preparing large batches of tea, this kyusu is perfect for preparing small amounts of tea that allow you to fully savour rich flavour. That is probably why it has been a long-time best-selling kyusu!
Allows you to savour the tea leaves' delicate flavours

This small kyusu, which holds about 120 ml, is excellent for drawing out the tea leaves' delicate flavours. When you use it to prepare tea from leaves possessing rich umami, it produces something akin to 'tea soup.'

Its size and shape make it easy to handle

The kyusu's flat, compact shape and handle on the side allow you to hold and handle the teapot with one hand, even if you have small hands.

Makes adding tea leaves and cleaning up easy!

The kyusu's large opening at the top and flat shape make it easy to add a lot of tea leaves, and also make cleaning up afterwards easier.

You can clean it with dishwashing detergent or bleach

Use kitchen bleach to remove tea stains, and remember to rinse it off thoroughly afterwards. In regular use, simply rinse with water to clean. You can also use dishwashing detergent, if you prefer.
Specs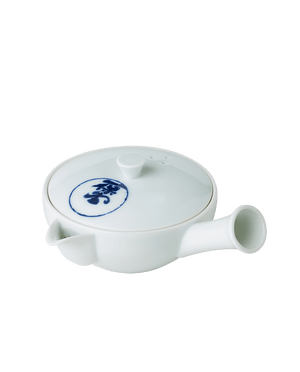 [Out of Stock] Small White Porcelain Kyusu Teapot (Hasami-yaki)
Box size : W15.5×D15.5× H8.5cm
About Kyusu Teapot :
- Capacity: 120ml
- Weight: 270g
- Dimensions: Dia. 9.7× H6.0 cm (excl. handle and spout)
- Made in: Nagasaki Prefecture, Japan (Hasami-yaki)
- Dishwasher safe?: Yes
- Bleach OK?: Yes
-Dishwashing detergent OK?: Yes
About gift wrapping