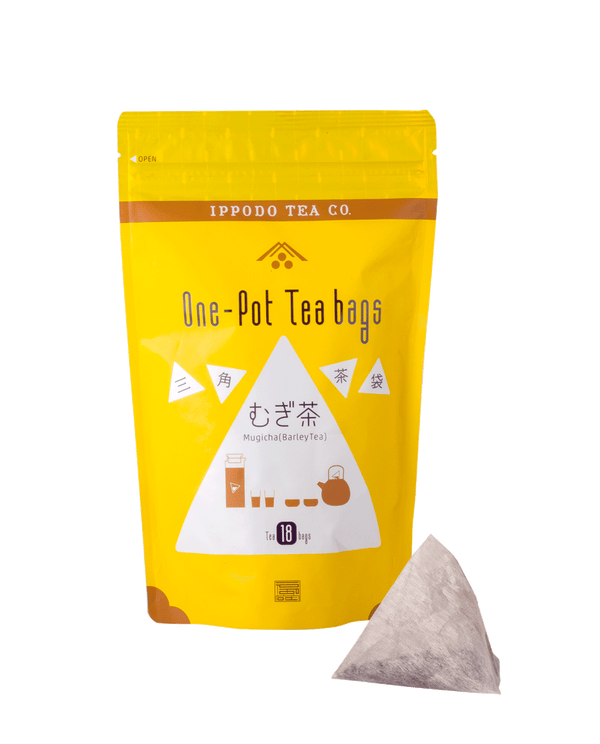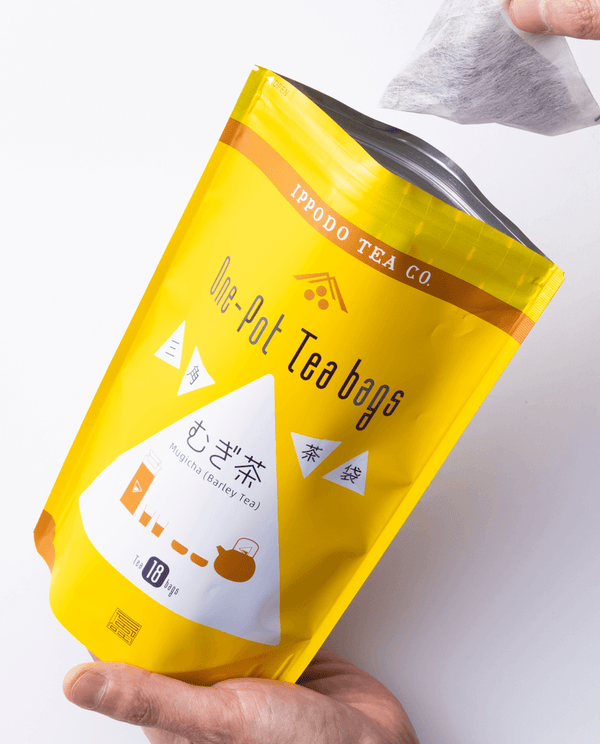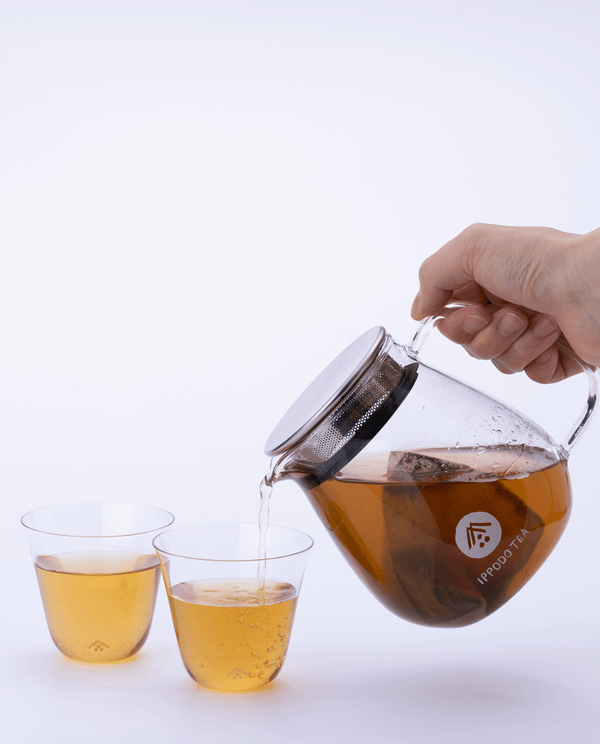 How does it taste?
The roasted aroma of barley and refreshing taste will make you want to chugalug it.
How/when to enjoy it?
When you want to cut down on caffeine.
What to enjoy it with?
Prepare it on the strong side and mix it with milk or sparkling water.
How do Ippodo staff enjoy it?
Carry it around with you in a small travel flask when going out.
Strength

Light/easy to drink

Rich/satisfying

Taste

Fragrance
How to Prepare
Hot Tea, Cold Tea, Quick & Easy
Boiling hot water, 1L, 10 min. (with chilled water: 1L, 1 hour)
Specs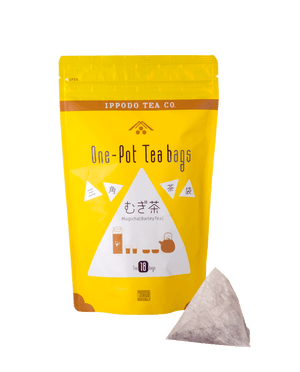 One-Pot Teabag Mugicha (Barley Tea) (10g x 18 bags)
Size of Package : W15.0 x D4.1 x H24.3 cm
Net Weight : 180grams. (10 grams x 18)
Ingredients : Barley (Japan)
Shelf Life : 180 days
About gift wrapping