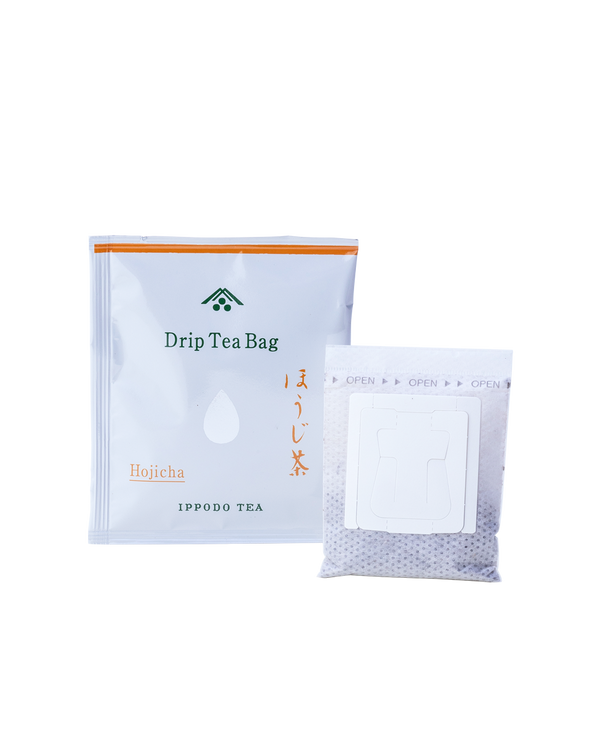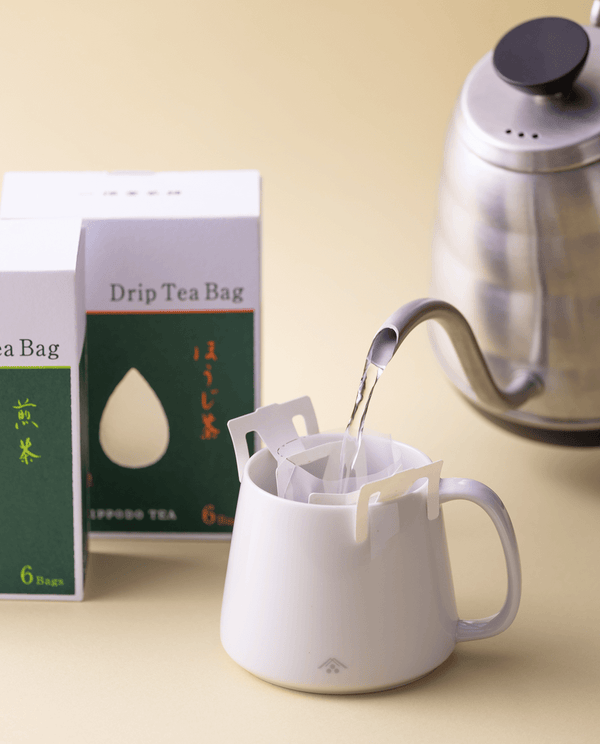 Delicious taste plus ease of use! Great for giving yourself a quick treat.
Just place a Drip Tea Bag over the cup, pour on boiling hot water, and brew in the cup for about one minute, and the tea is ready. With Drip Tea Bags, while brewing and waiting for the flavour to be extracted, you can enjoy watching the tea leaves change shape as you pour on water and savour the wonderful fragrance. Occasionally clearing your mind of everything, and simply focusing on Japanese tea can be very soothing.
How does it taste?
It's characterized by rich roasted aroma, a hint of sweetness, and slight bitterness.
How/when to enjoy it?
It's great during snack time, meals, and during breaks while doing housework. You want to bring out as much aroma as possible as you pour on boiling hot water.
What to enjoy it with?
It tastes wonderful with confections you'd eat with coffee or black tea, like pound cake or donuts.
How do Ippodo staff enjoy it?
When friends visit, I prepare it in front of them, and let them savour the aroma.
Use it with your favourite cup

Drip Tea Bags allow you to enjoy the tea's fragrance as you prepare it. Savour its bouquet as you pour on hot water.

The delightful ruby color of hojicha

Hojicha has a wonderful aroma, and a slightly sweet taste that goes splendidly with sweet foods that pair well with black tea or coffee.

The individually packaged bags stay fresh longer

Each bag is individually packaged to protect the tea leaves from air, humidity, strong odors, and sunlight, which is of key importance with Japanese tea.

Elegance, with a touch of panache

Decorated with the image of a drop in silver foil embossing on a chic, green background, the attractive packaging conveys just the right amount of festivity, making it suitable as a gift.
Specs
Drip Tea Bag Hojicha (5g x 6 bags)
Size of Package : W10.3 x D5.0 x H14.0 cm
Net Weight : 30 grams (5grams × 6)
Ingredients : Green tea(Japan)
Shelf Life : 150 days
About gift wrapping