食卓ノート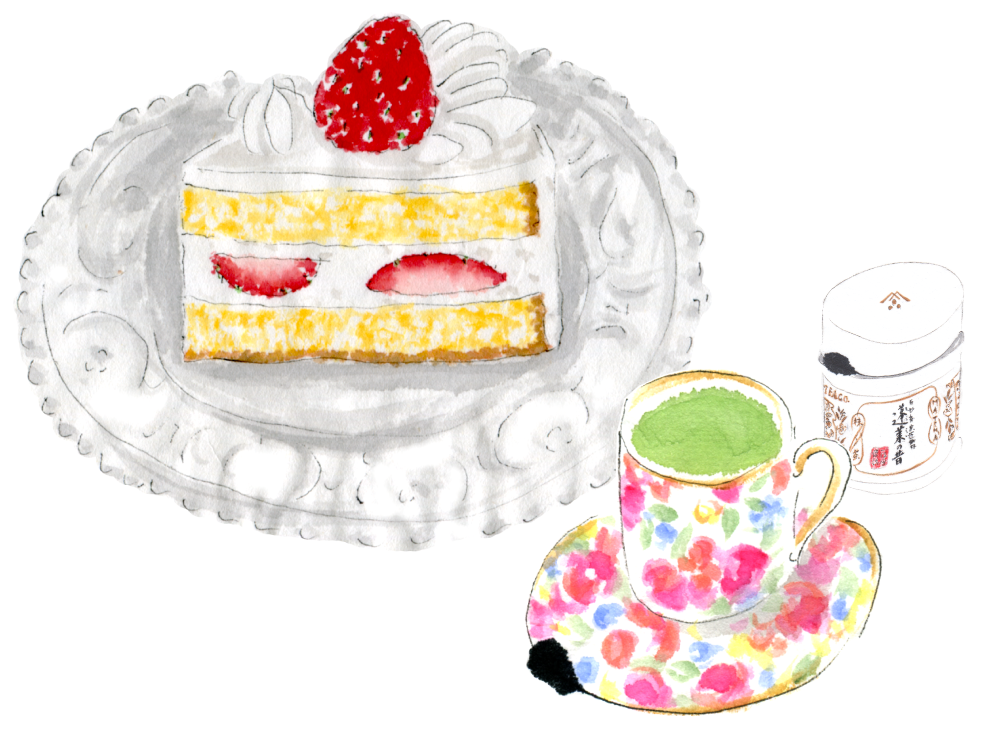 Shortcake with Horai-no-mukashi Matcha
Strawberry shortcake generates excitement. Pair it with matcha, which goes well with dairy products and adds to the sense of luxury. The white whipped cream, red strawberries, and green matcha make your dining table colourful and festive.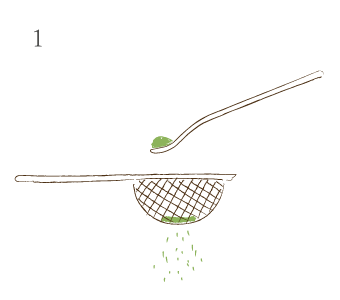 Sift the matcha.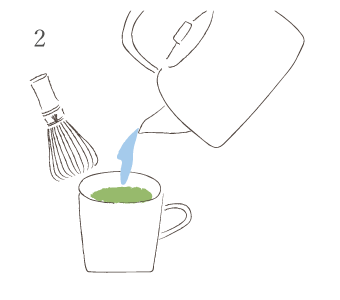 Pour on water at 80°C , and whisk for 15 seconds.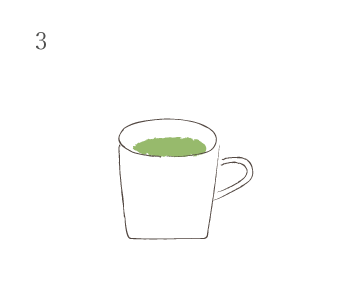 If you want, add milk to make matcha latte.
Sift the matcha!
Clumps can form in matcha powder due to static electricity. So sift the matcha before whisking it to enjoy a smoother taste.