食卓ノート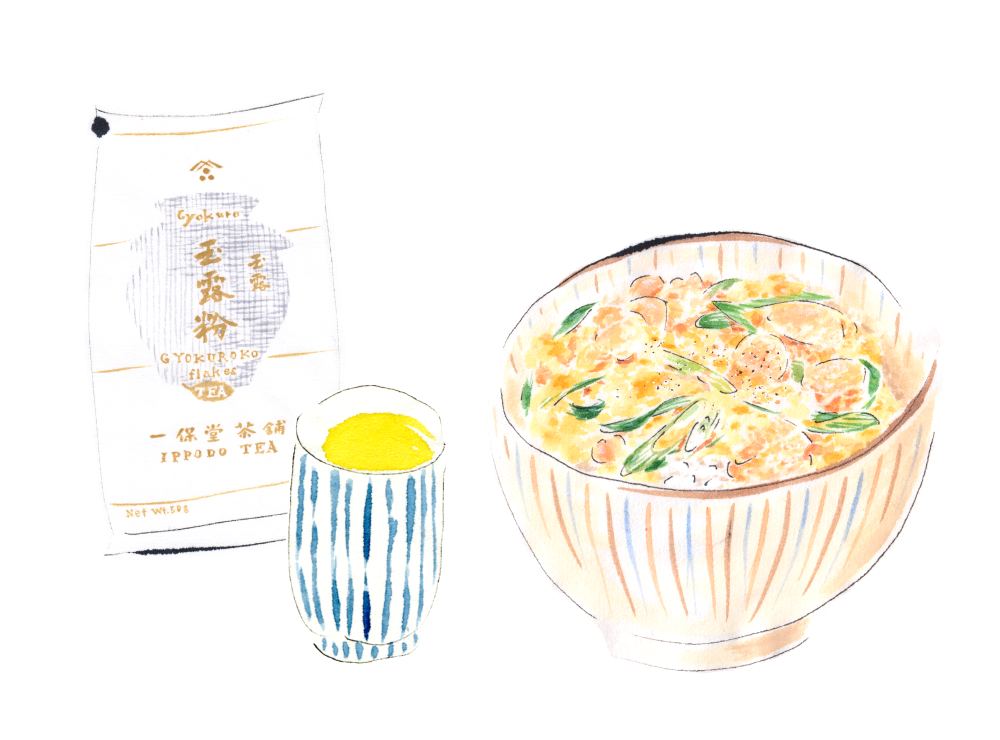 Oyako donburi with Gyokuro-ko
The refreshing fragrance and subtle sweetness of Gyokuro-ko (Flakes) go well with the umami flavour of the broth and chicken in oyako donburi —a bowl of white rice topped with softly cooked eggs and chicken that have been simmered in a delicious broth.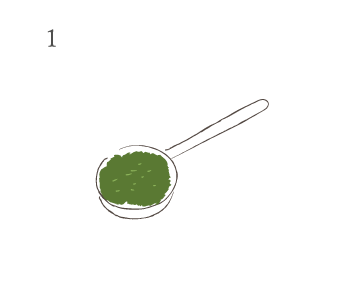 1 tbsp. (5g)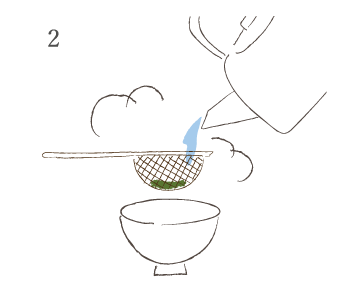 Boiling hot water (200ml)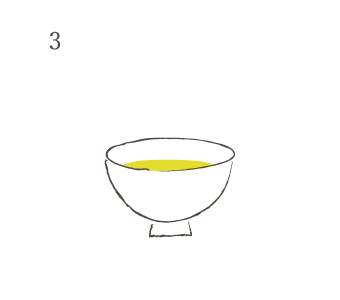 Serve right away, without letting it brew
Gyokuro-ko is a type of konacha made from thin flakes of dried tea leaves rich with umami flavour that are a by-product of processing gyokuro tea. It can be enjoyed quickly and easily by preparing it with a tea strainer.