食卓ノート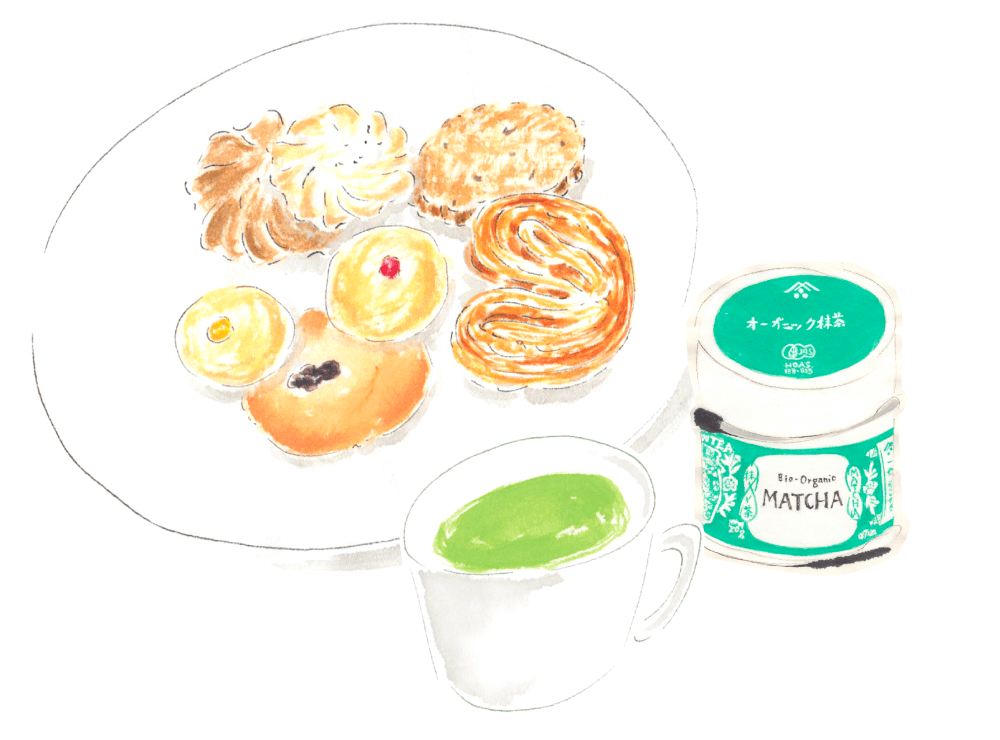 Organic Matcha and biscuits
For casual teatimes, consider preparing matcha in a mug instead of a matcha bowl, drinking it the way you would coffee or black tea. Organic Matcha has just the right amount of sharpness, and goes very well with sweet confections like biscuits.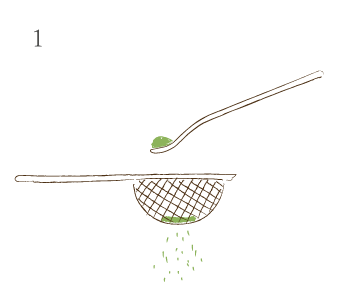 Sift the matcha.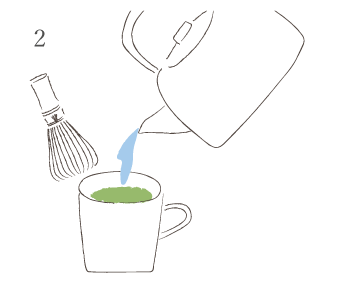 Pour on water at 80°C , and whisk for 15 seconds.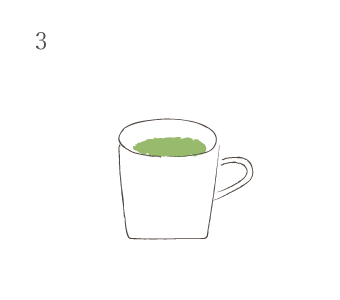 If you want, add milk to make matcha latte.
Sift the matcha!
Clumps can form in matcha powder due to static electricity. So sift the matcha before whisking it to enjoy a smoother taste.