食卓ノート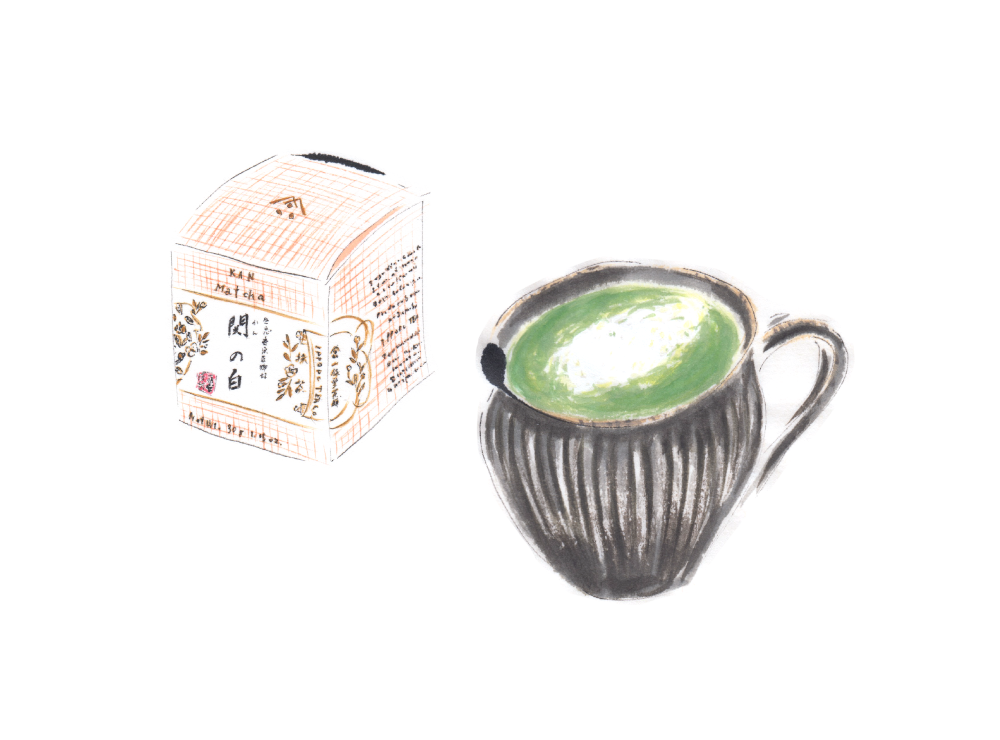 Preparing matcha latte with Kan-no-shiro
When you have confections to pair with, you can adjust the strength of the matcha (make it stronger or weaker) to suit the sweets by altering the amount of matcha powder. For drinking without confections, preparing creamy matcha latte can be a good option. You can prepare it using milk, soy milk, or almond milk.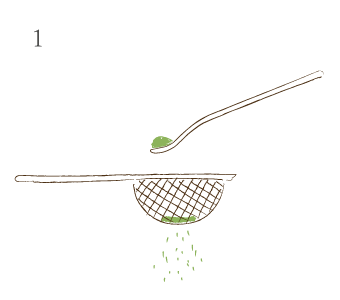 Sift 3g of matcha.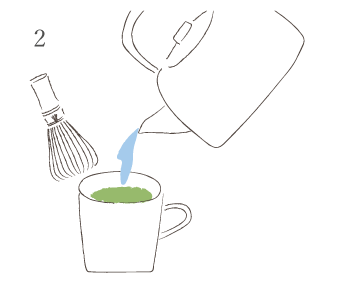 Pour on 90ml of hot water at 80°C.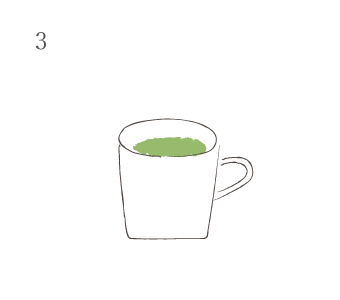 Whisk for 15 sec., then mix in milk.
Sift the matcha powder with a tea strainer.
Sifting matcha before whisking makes it much smoother.