食卓ノート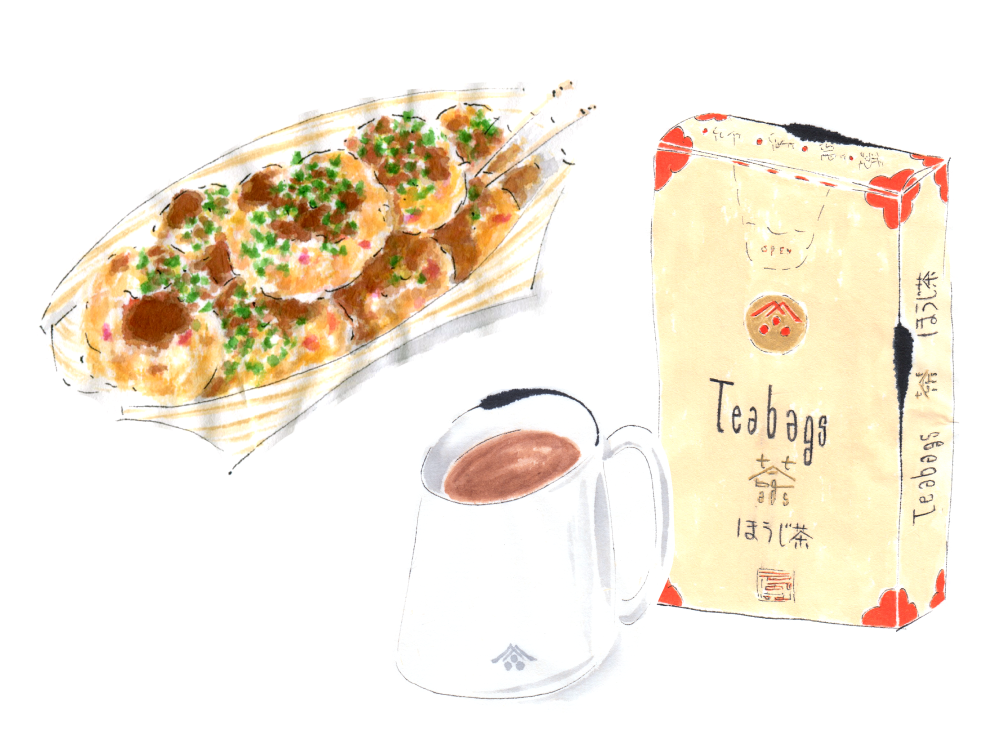 Takoyaki with One-Cup Teabag Hojicha
Made from bite-size dough-balls containing pieces of octopus and other ingredients, and brushed with a rich sauce, takoyaki is the perfect snack to tide you over until your next meal. Many people like to buy takoyaki from a street vendor and pair it with hojicha, which has a wonderful aroma that holds its own against the flavourful takoyaki sauce.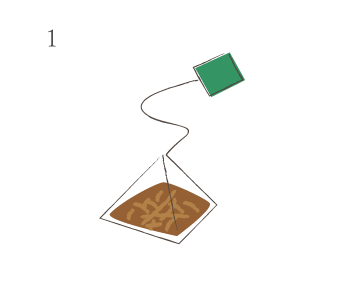 1 teabag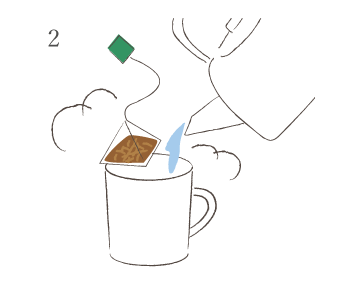 Boiling hot water (150ml)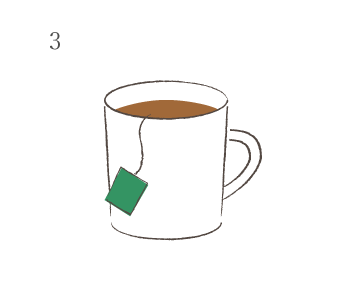 60 sec.
Use boiling hot water
Hojicha has both sweetness and wonderful aroma. To bring out the aroma, prepare it with boiling hot water.