食卓ノート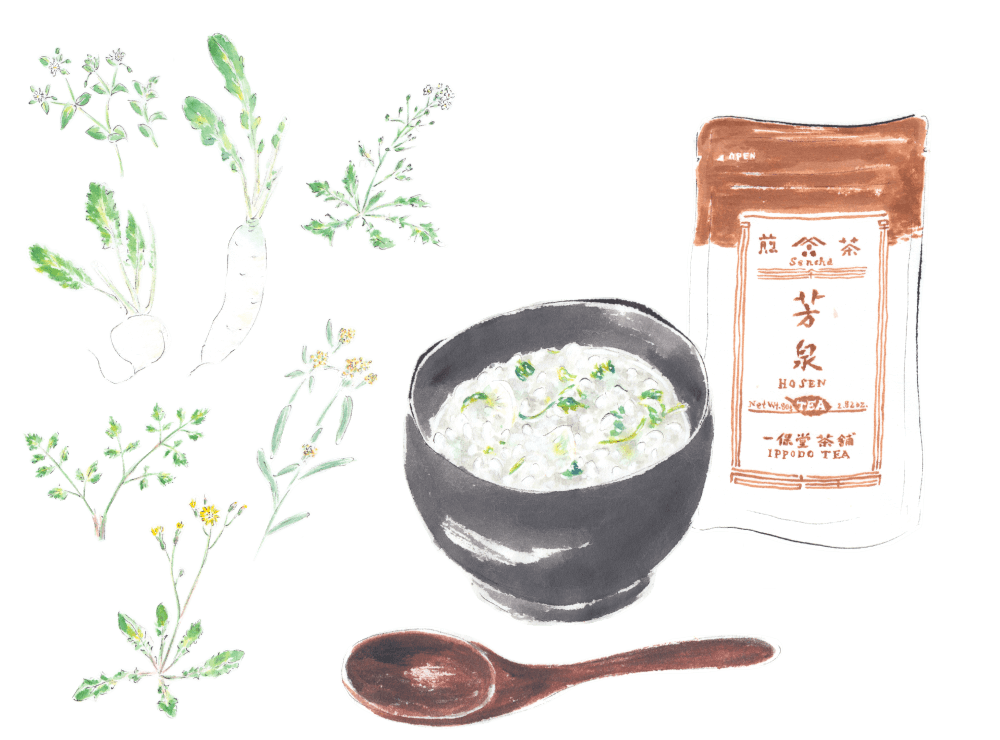 Nanakusa-gayu with Hosen Sencha
Nanakusa-gayu is a rice porridge made with seven herbs and vegetables that is eaten on January 7—the seasonal festival of Jinjitsu—in the hopes of staying healthy, warding off misfortune, and living a long life. Its mild taste and seasoning are good for the digestion after people have spent the New Year holidays feasting. This healthy dish full of nature's bounty pairs well with the wonderful taste and fragrance of young leaves of Hosen Sencha prepared with boiling hot water.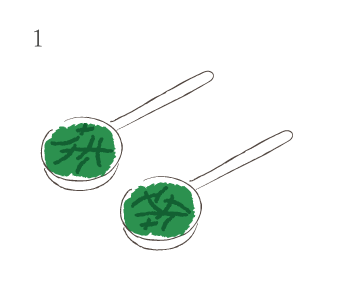 2 tbsp. (10 g)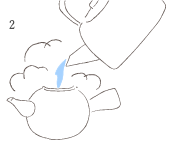 Boilling hot water (210ml/7oz)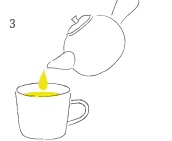 30 seconds
Don't shake the teapot while brewing.
After pouring on boiling hot water, put the lid on and let the tea brew undisturbed. Shaking or swirling it while it's brewing can bring out other distracting flavours.