食卓ノート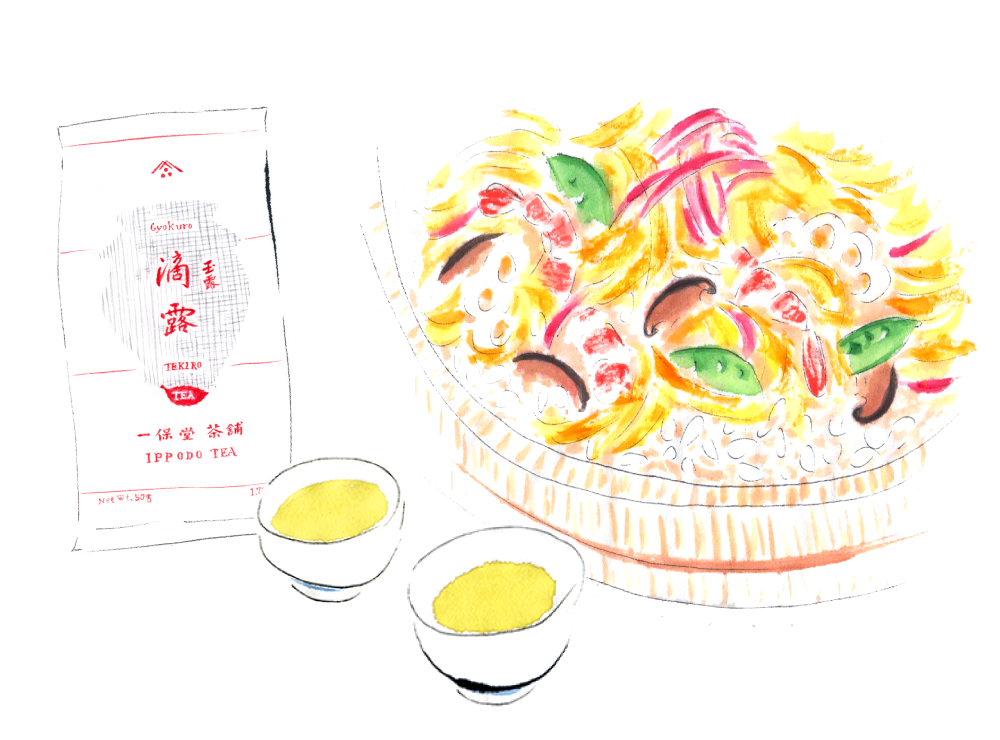 Chirashizushi with Tekiro gyokuro
On the Dolls' Festival on March 3, families in Japan celebrate their daughters and wish for them to grow up with good health. On that day, they often serve chirashizushi—a colorful dish of rice dressed with vinegar and topped with egg and seafood. The yellow of the egg, reddish hue of the shrimp, and the green of the beans scattered over vinegared rice make for a very eye-catching meal. Tekiro gyokuro is a good choice to achieve a refined match for such a festive occasion.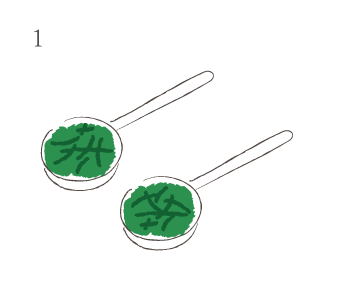 2 tbsp. (10g)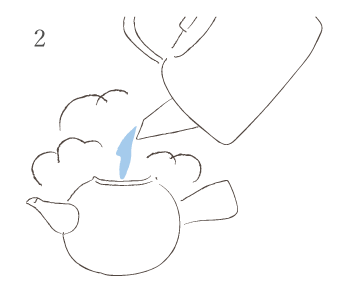 Boilling hot water (210ml/7oz)
30 seconds
Don't shake the teapot while brewing.
Let the kyusu brew undisturbed to draw out a clear flavor. Shaking it can bring out other distracting flavors.