食卓ノート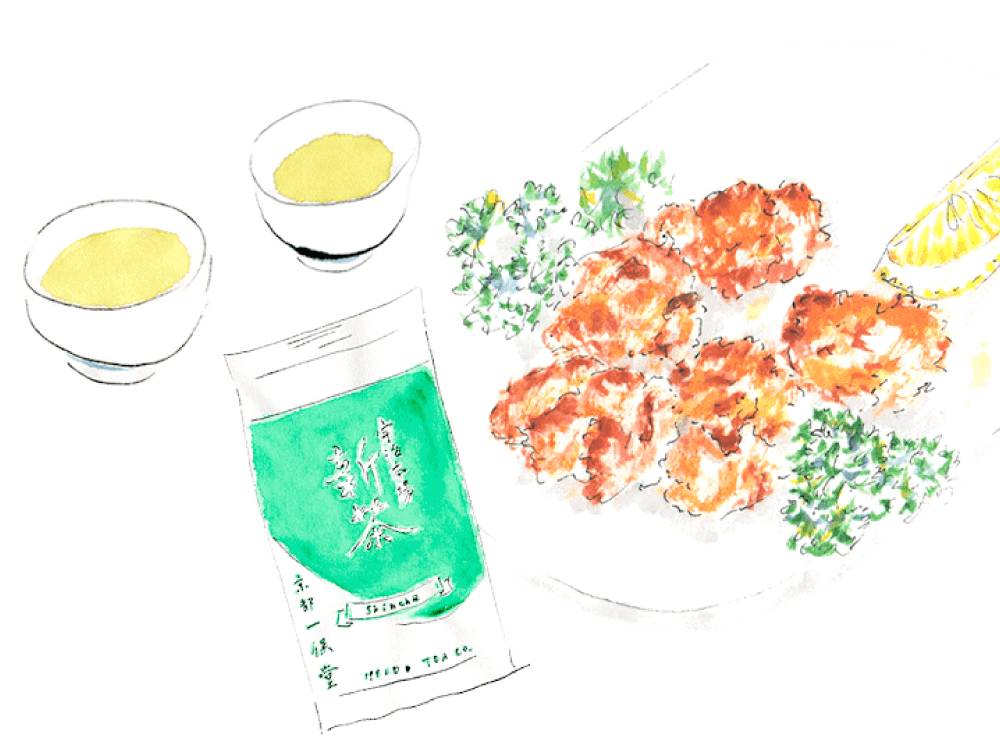 Chicken karaage and shincha
Chicken karaage—Japanese-style deep-fried chicken—with a sprinkling of lemon juice goes wonderfully with shincha tea. There's nothing like munching on a mouthful of karaage, and savoring the mix of juicy chicken and slightly tart lemon as it bathes the palate. Preparing shincha tea with water allowed to cool a little after boiling brings out its distinctive verdant fragrance and slight bitterness. As spring heads towards summer, savor a wonderful meal with refreshing shincha and delicious chicken karaage.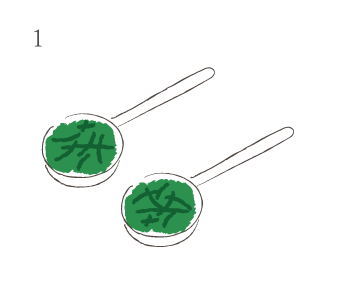 2 tbsp.
(10 g)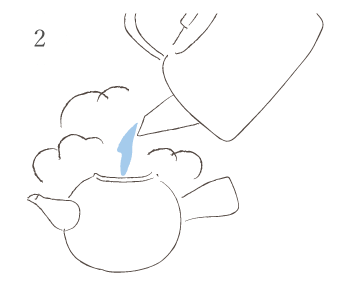 Cool boiling water to 80°C (210 ml)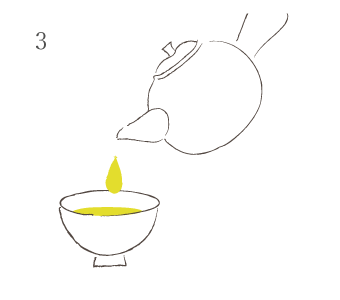 30 seconds
Don't shake the teapot while brewing.
Let the kyusu brew undisturbed or the indicated time. Shaking it can bring out other distracting flavors.