食卓ノート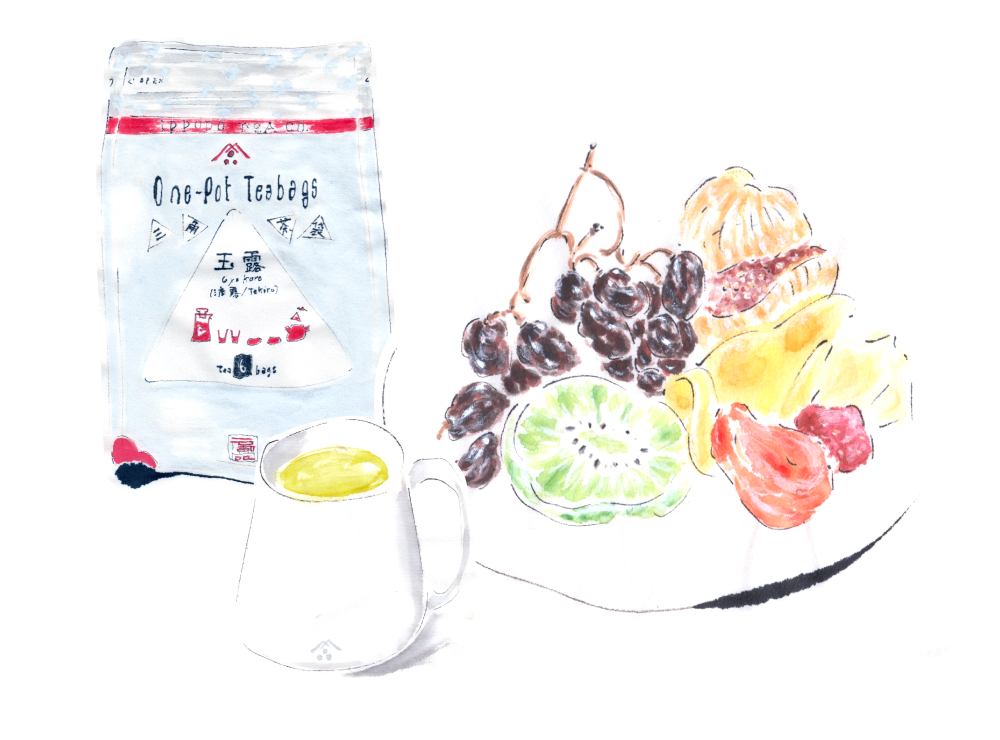 Dried fruit with Gyokuro
Dried fruit and gyokuro are a wonderful match. The distinctive sweetness of gyokuro pairs nicely with the natural sweetness of the fruit. Brew the gyokuro with chilled water for 15 minutes. It's simple and only takes a short time, but produces a luxurious flavour.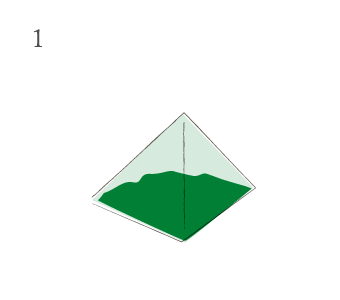 1 teabag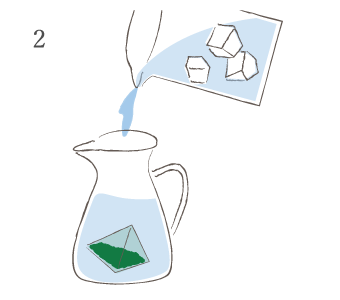 Chilled water (300 – 500 ml)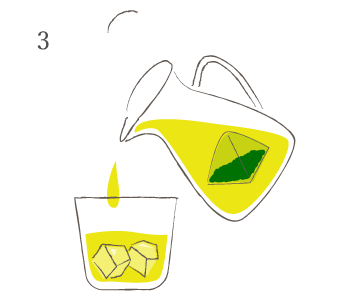 15 min.
Brewing longer draws out more flavour
For a richer taste, brew for 30 minutes. If you want even more richness, it's OK to brew for an hour.