食卓ノート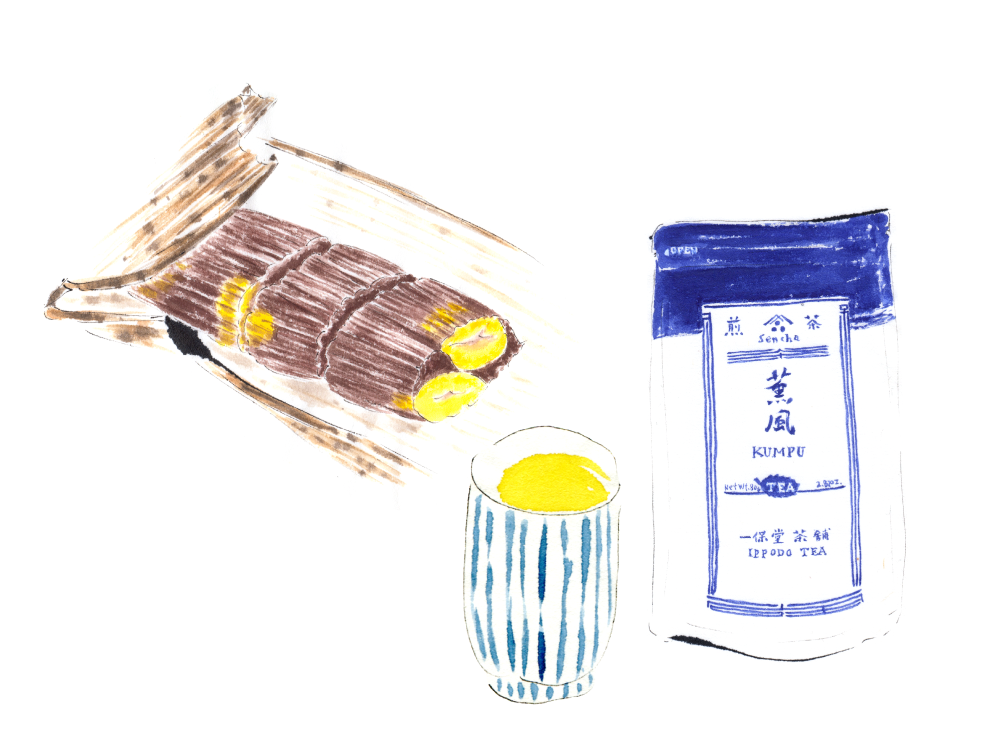 Kuri mushiyokan with Kumpu Sencha
Kumpu Sencha properly prepared with boiled water that has been slightly cooled is very smooth, with a full umami flavor. It also has a pleasantly sweet aftertaste that harmonizes wonderfully with the steamed chestnuts in kuri mushiyokan. You know it's autumn in Japan when you see sweets made with chestnuts in store windows.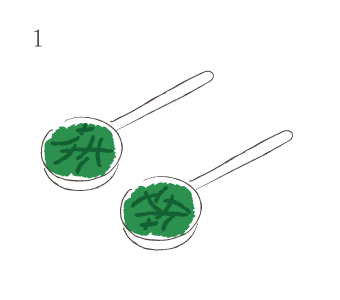 2 tbsp.
(10g)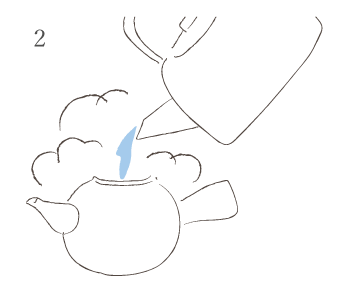 Boiling hot water
(80℃)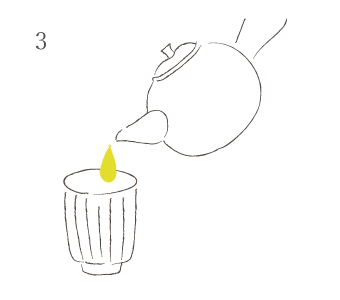 60 seconds
Don't let it brew too long.
Count sixty seconds right after pouring on hot water.
Brewing too long will make the tea astringent.