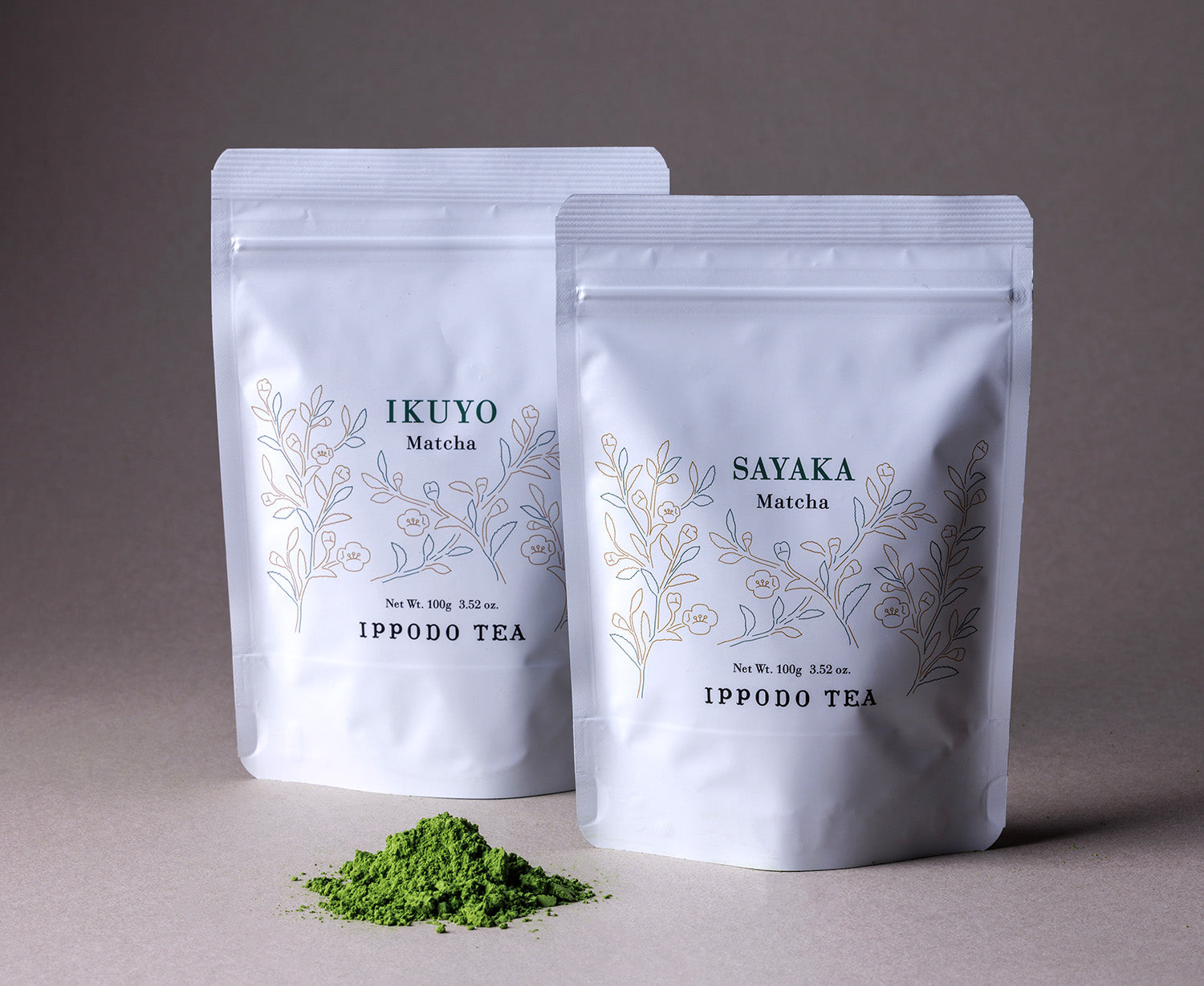 Now Available: Matcha 100g Bags
Two popular Ippodo matchas are now available in a conveniently large 50 serving package, with a seal-able closure.
Convenience for Daily Matcha Drinkers
The 100g package comes ready-to-use with the matcha loose inside and a closure for freshness. The bag stands up on its own, so you can easily keep it on your counter after scooping.
View Sayaka-no-mukashi 100g
View Ikuyo-no-mukashi 100g
---
Sayaka-no-mukashi: Rich and Smooth
Popular matcha blend Sayaka-no-mukashi is recommended for daily matcha drinkers who enjoy their matcha straight. It has rich depth, plentiful umami and a smooth character.
Ikuyo-no-mukashi: Medium and Balanced
The Ikuyo-no-mukashi matcha blend has a medium, balanced taste, with pleasant umami and a hint of astringency. Recommended for daily matcha drinkers who enjoy a medium richness, Ikuyo is also suitable for use in matcha lattes.
---
New Release: Resin Whisk (Chasen)
This is a matcha whisk made from a synthetic resin. It's sturdy and can easily be washed with soap or plain water.
View Item