Kyoto Main Store, Kaboku Tearoom (Tearoom Closed for Renovations )
Hours
Store: 10:00 am to 5:00 pm
Kaboku Tearoom: Closed until this winter
*Irregular Holidays
2023
Dec. 13th
2024
Jan. 1st – 3rd, 10th
52 Tokiwagi-cho, Nakagyo-ku, Kyoto
604-0915
Tel +81-75-211-4018
Service
Tearoom(Closure)
Take-out service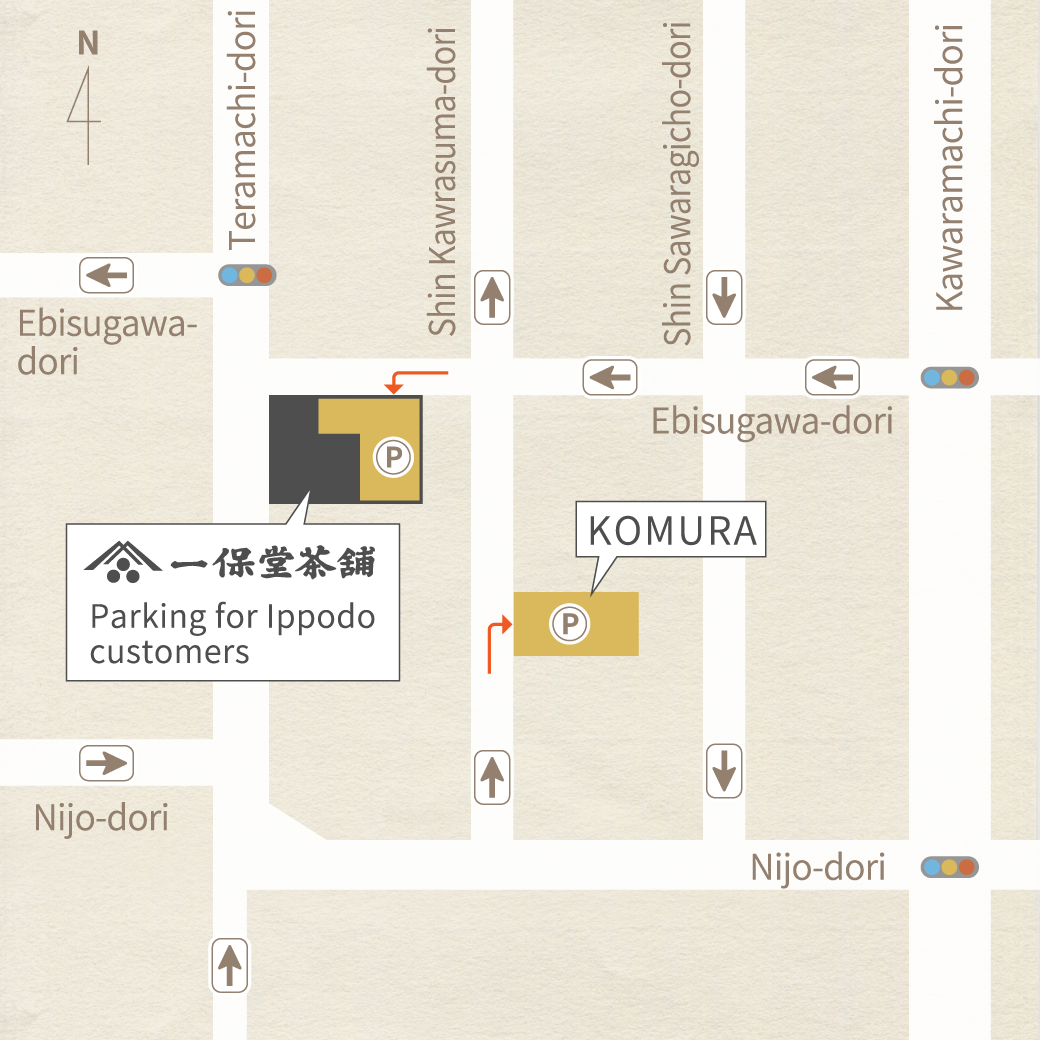 When using the KOMURA parking lot, present the car park ticket at the Ippodo counter.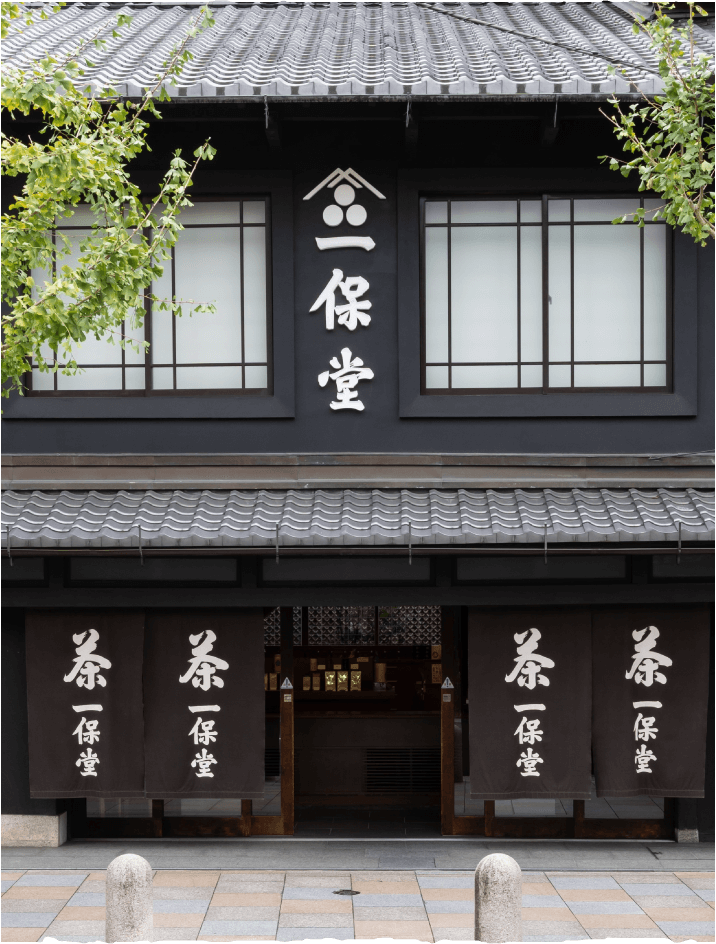 Shop
When visiting our main store in Kyoto, come to the old storefront, pass through the noren shop curtains that have Ippodo's name in Japanese left undyed, and step through the automatic door to see the store's large counter. Right above the counter, near the ceiling, is a list showing all of Ippodo's teas. On your left, you see a wall lined with old tea jars. The shop possesses a distinctive atmosphere in which old and new coexist. We hope you will drop by, check out our selection of teas, and find something you like. We also offer tea for take-out.
Menu (PDF)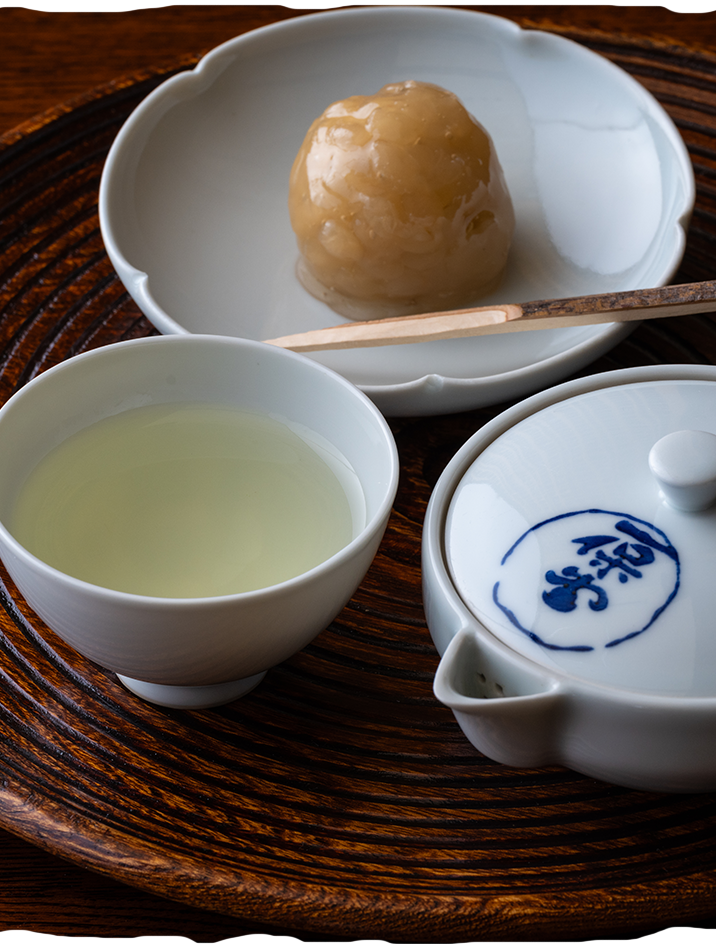 Kaboku Tearoom
*Kaboku Tearoom closed for renovations until later this year.
The Kaboku Tearoom is located to the right of the shop area. Take a place at the counter if you're enjoying a leisurely time on your own, or sit at a table and chat if you're with friends. Either way, you'll find the Kaboku Tearoom is a great place to relax and enjoy delicious Japanese tea and confections. Drop by and give yourself a special treat.
Menu (PDF)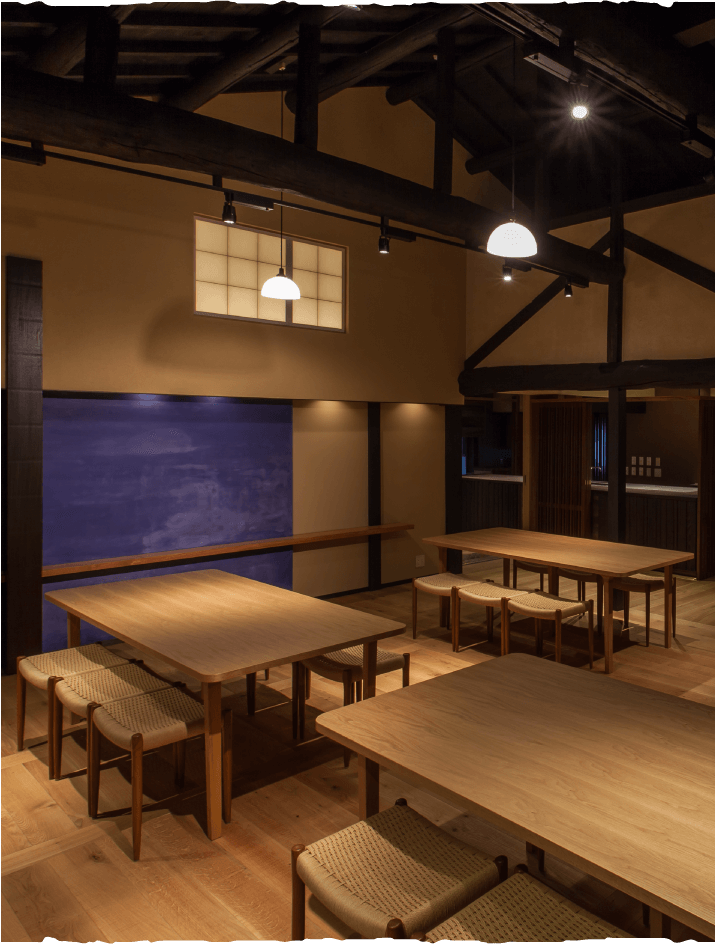 Classes
On the second floor, reached using the stairs at the back of the shop area, are two rooms, one large and one small. In this relaxed, quiet environment, we hold classes explaining how to prepare Japanese tea so as to bring out the authentic, delicious flavour of Japanese tea leaves, as well as providing hints for enjoying Japanese tea on a regular basis.
See more